Construction
Shenbai high-speed railway Yongling No. 2 tunnel passes through
Yongling No. 2 Tunnel is located in Yongling Town, Liaoning Province, with a total length of 260.48 meters
At 10:00 on June 25, 2022, the Shenbai High-speed Railway Yongling No. 2 tunnel constructed by the China Railway Third Bureau was successfully completed. This is the first tunnel through the entire Shenbai High-speed Railway.
The Shenbai high-speed railway will start construction in July 2021. The line starts from Shenyang North Station, passes through Shenyang City, Fushun City, Baishan City, Yanbian Autonomous Prefecture, and finally ends at Changbaishan Station. The main line has a total length of about 430.1 kilometers and a design speed of 350 kilometers per hour. There are 9 stations on the whole line, with a total investment of 70.703 billion yuan, of which the main line of the Liaoning section of the Shenbai high-speed railway is 173 kilometers long and has a total investment of 32.8 billion yuan. There are 85 tunnels on the whole line, with a total length of 215.4 kilometers, and tunnels account for 50%.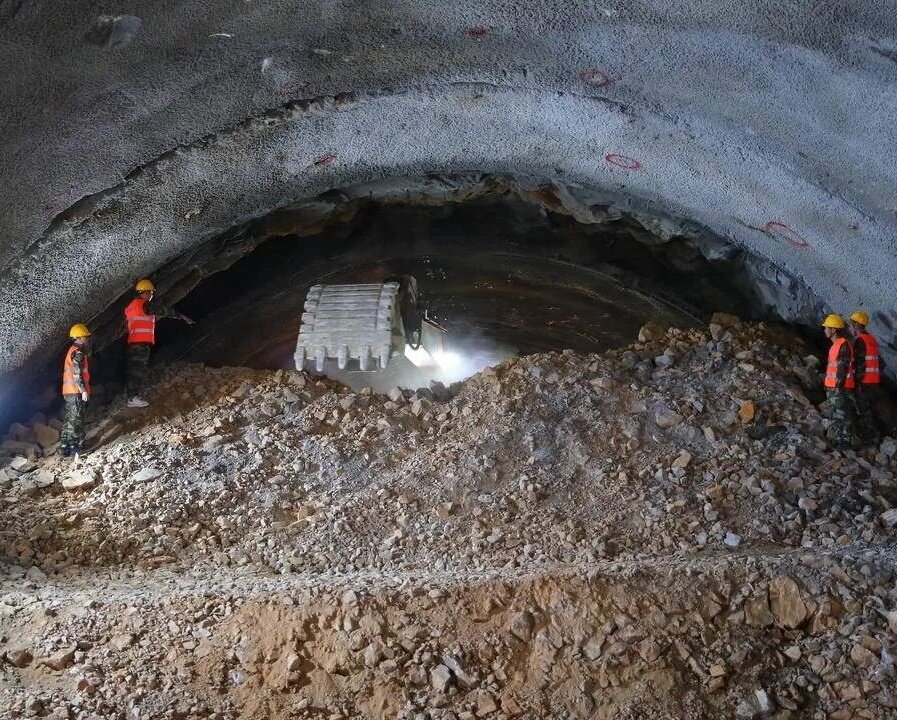 Yongling No. 2 tunnel penetrated the site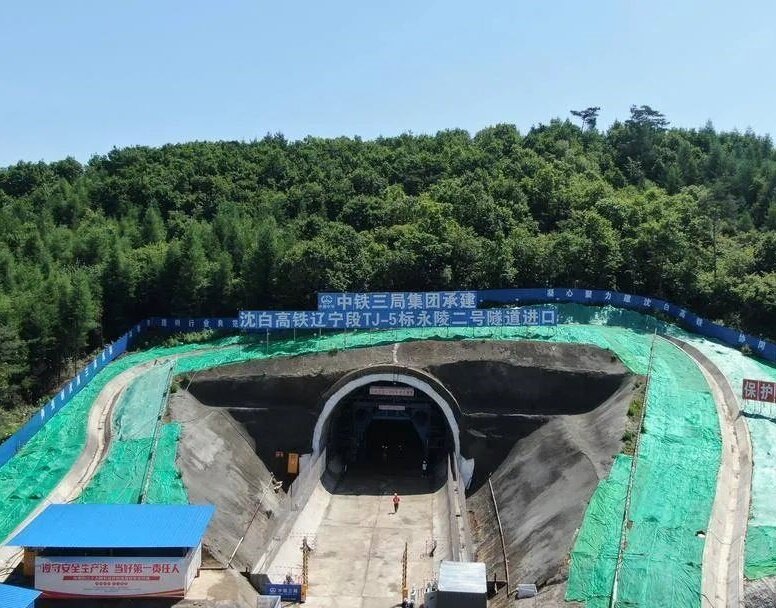 Entrance of Yongling No. 2 Tunnel
The Yongling No. 2 tunnel in Yongling Town has a total length of 260.48 meters. The area where it is located is a low mountain and hilly landform, the rock mass is mixed granite, and the terrain fluctuates greatly. The whole tunnel adopts measures such as deep buried ditch in the center, cold-proof grouting, etc., and adopts the design of thermal insulation layer between the primary support and the secondary lining.
The Shenbai high-speed railway is an important part of the northeast express railway channel in the national medium and long-term railway network, and it is also the main passenger channel in the eastern part of the northeast. After completion and opening to traffic, the running time between Shenyang and Changbai Mountain will be reduced from the current 4 hours to less than 2 hours.Editor/Ma Xue
0
Collect