Humanities
The Belt and Road Humanities: The Timeless Friendship of the Canton Fair
Founded in 1957, the Canton Fair is a microcosm and symbol of China's opening to the outside world.
Businessmen from Lebanon have established the Chinese market through the Canton Fair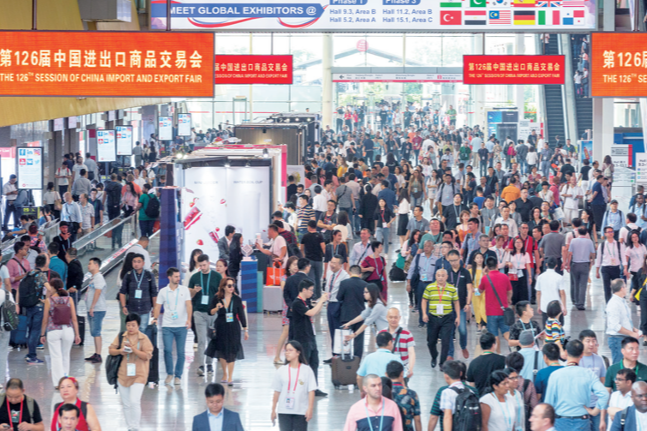 New China's foreign trade has just started, and the Canton Fair was established at the beginning. Abandoned. At that time, a large number of materials and equipment urgently needed for national construction, such as rubber, fertilizer, steel, machinery, etc., and even asphalt had to be imported from abroad, but the foreign exchange needed for import was very scarce. The outside world does not understand China, and China urgently needs to be familiar with overseas markets.
China held the first Canton Fair in the spring of 1957. Open a window to the world. More than 1,200 promoters from 19 countries and regions participated in the conference, with a turnover of more than 17 million US dollars, which played an important role in the generation of spot foreign exchange in the country that year. The Lebanese family-owned company Omar Fahre was also founded in 1957. For 63 years, it has been hand in hand with the Canton Fair and witnessed the mutual growth.
Full of reverence for Chairman Mao Zedong. Think, the founder Omar Faher Sr. Arabs and Chinese are brothers. Over the centuries, thanks to the ancient Silk Road, the Chinese and Arab people have long shared a common destiny and have intertwined interests. They should support each other, cooperate with each other and develop together in a win-win spirit.
where the dream begins
The company has just been established, with such a mood. Fahre came to China from a long distance, participated in the first Canton Fair, and on December 9, 1959, finalized the first business with China Hardware Import Company, the only hardware import and export company in China at that time: to sell 15 tons of iron wire , worth £100,000.
Between the business from the original wire, more than half a century. Expanded to today's screws, wire and wire mesh covers and more. In the 1960s and 1970s, Abdullah took over the mantle of his father, Omar Faher Sr., and continued his father's business footprint in China.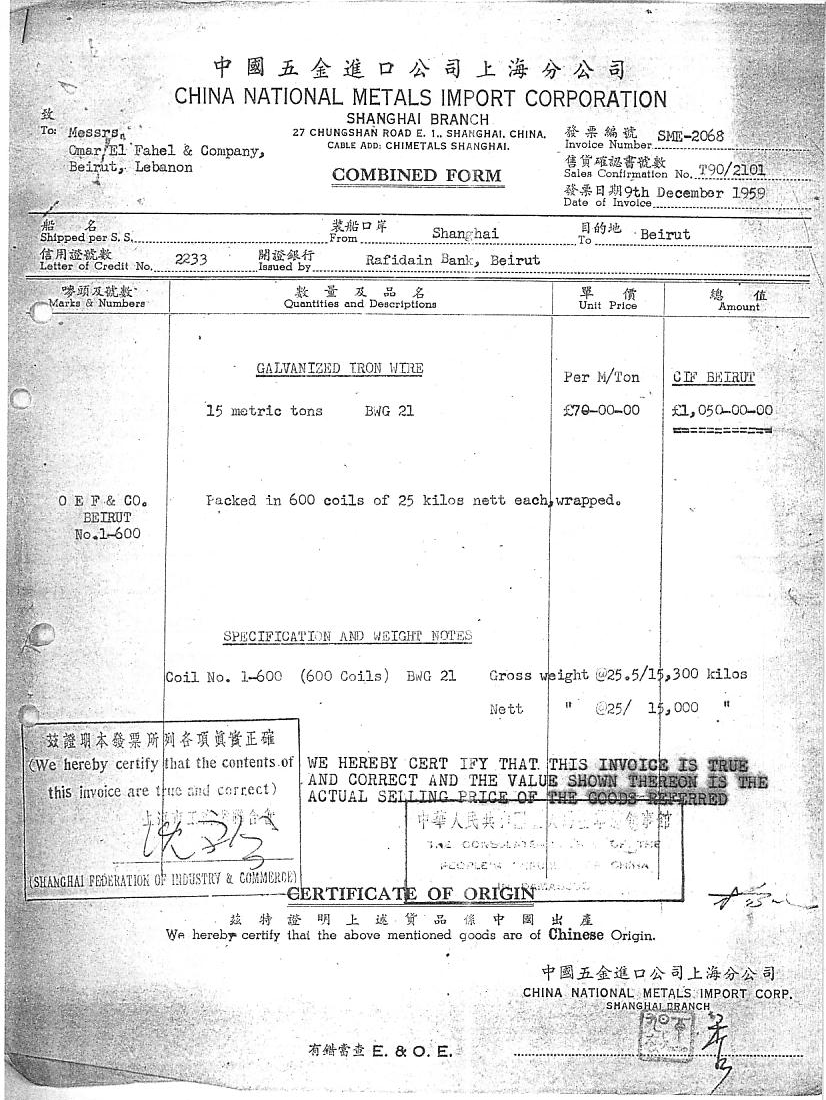 And there is only one company operating each category. At that time, the average monthly salary of Chinese workers was only 1,030 US dollars, and there were only a dozen import and export companies in China at that time. The general manager of Minmetals would even be excited to get three bikes. Recalling the events of more than half a century ago, Abdullah can still speak clearly. In the 1980s, Lebanon was in the midst of a civil war. Minmetals sent a letter to express condolences in a timely manner, and continued to cooperate with the Faher family in the very dangerous environment of Lebanon's trade.
Dreams come to fruition
Invest in peaches and repay them with li. Abdullah wrote to Minmetals: No matter what the war is, vote for me. Even if there is only one person left in the company, the contract will still be fulfilled. It is this kind of integrity and friendship that has made the cooperation between the Faher family and Minmetals uninterrupted for more than 60 years.
Abdullah always has infinite emotions: the Canton Fair will make me connect with China and talk about the Canton Fair. Here I have met friends who are like brothers, witnessed the great changes that have taken place in China, and made my family business develop for a long time, all of which are incredible. Many precious certificates are still preserved, these slightly yellowed photos silently carry the friendship between the Faher family and the Canton Fair and China through time. Photos get old, but feelings never fade.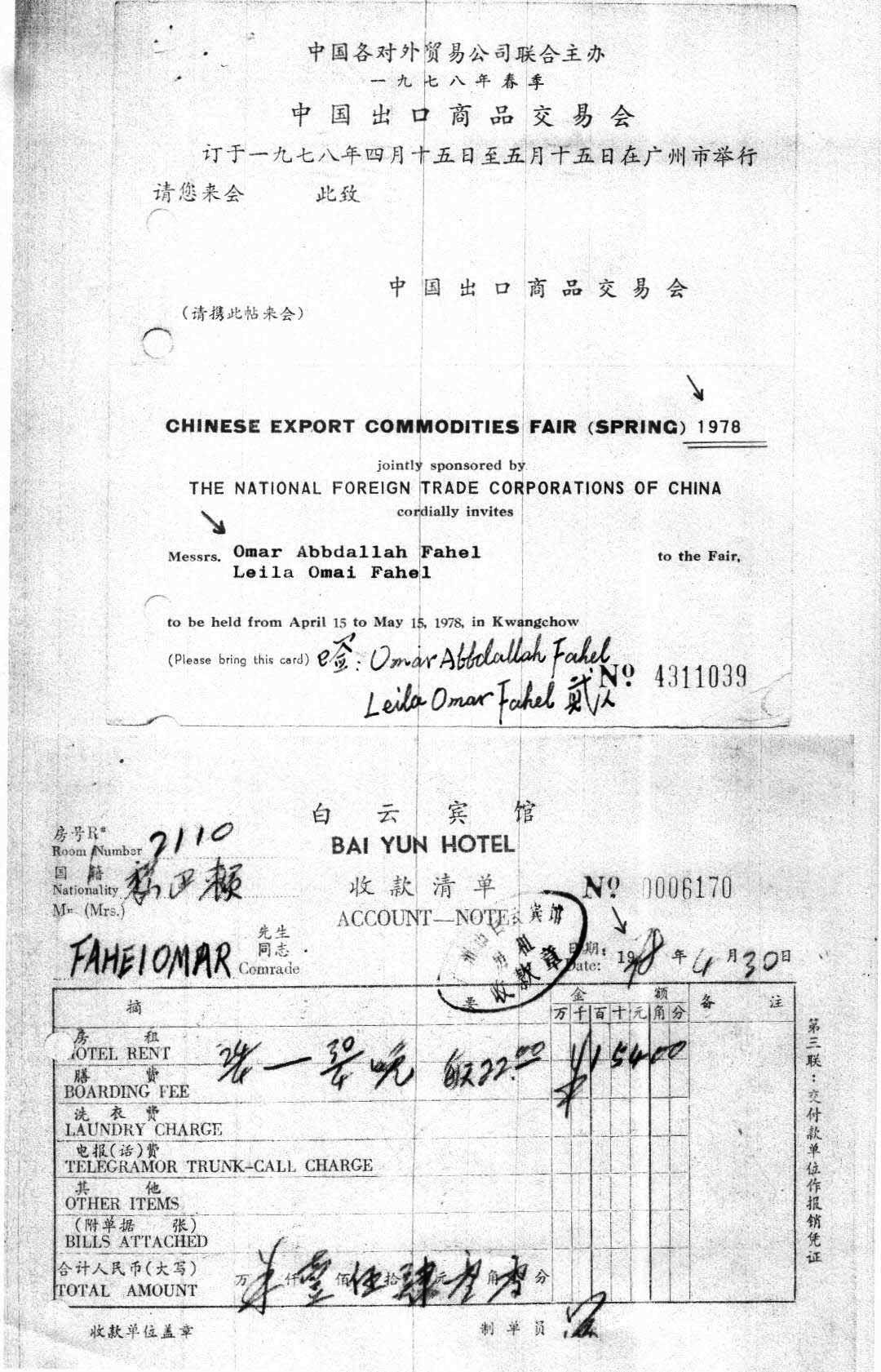 All Faher family members love China as deeply as they love their own country, Abdullah said. It is confident that the friendly and cooperative relations with Chinese brothers will develop from time to time and forever.Editor/XuNing
0
Collect