News
The fourth channel of the China-Europe Land-Sea Express Line opens in Italy
The opening of the Trieste-Vellegne train will help to further safeguard the international supply chain
On June 27, 2022 local time, the special train of the China-Europe Land-Sea Express "Trieste-Vellegne" was officially opened in Italy. China, Italy and other political and business circles attended the launch ceremony.
The special train loaded with 32 original containers and raw materials departed from the port of Trieste, Italy, and arrived at the Velenje factory in Slovenia the next day for production. COSCO SHIPPING's China-Europe Land-Sea Express has opened up the fourth channel in continental Europe, and plans to run 3 to 4 times a week in the future.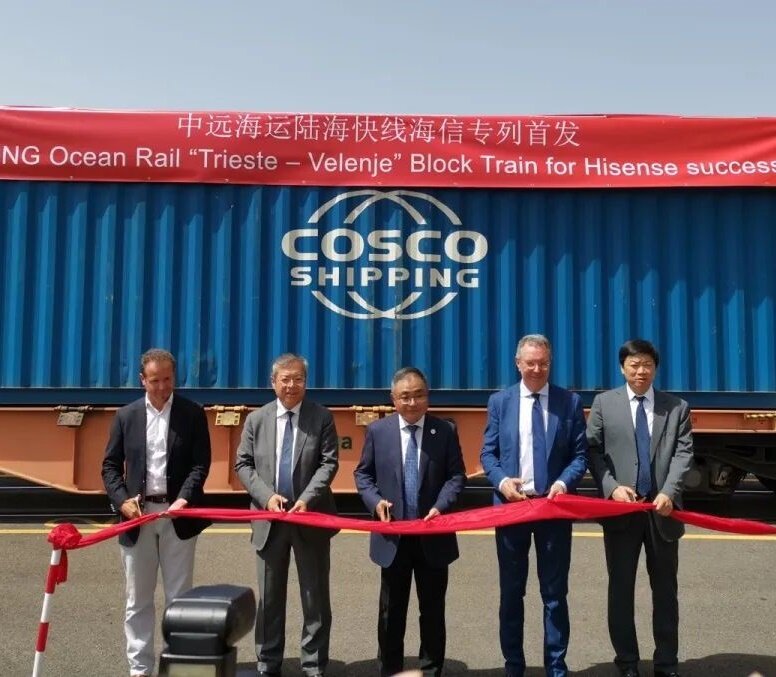 Stefano Selvatic, Managing Director of Trieste Marine Terminal: The opening of the new train is a milestone that will bring an update to the regional logistics system, making it more performant and better. match.
The China-Europe Land-Sea Express Line currently covers Hungary, the Czech Republic, Slovakia, Austria, Serbia, Croatia, Bulgaria, Romania, Spain and other European regions, and has become a new convenient channel for China's exports to Europe and European goods entering China.Editor/Ma Xue
0
Collect