International
Central Asian countries are the key to building the Asia-Europe corridor
Kazakh President visits Iran, the two sides signed nine cooperation agreements
Kazakhstan is a must pass through the main road connecting Europe and Asia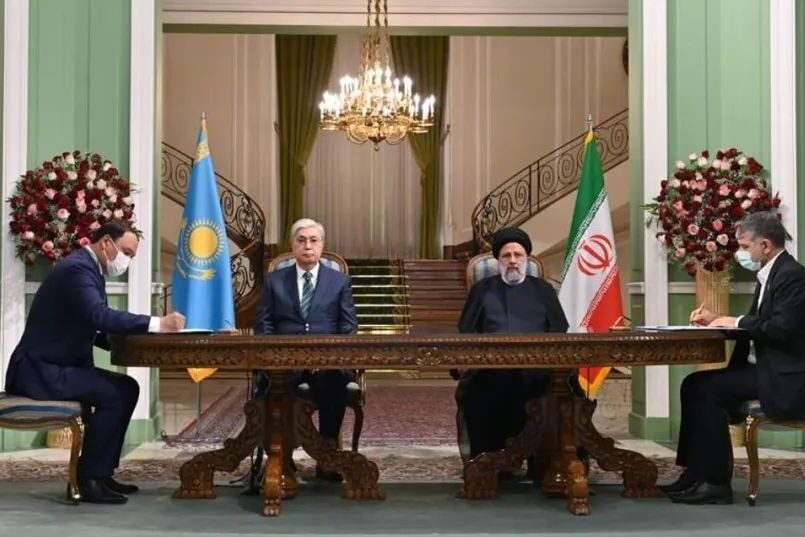 Recently, Kazakh President Tokayev visited Iran, and the two sides signed nine cooperation agreements covering various fields such as economy, trade, transportation, investment, technology, environment, energy and tourism. Among them, agriculture and logistics are the focus of cooperation between the two countries, showing that the two countries are making every effort to promote the upgrading of regional economic cooperation.
The motivation to strengthen cooperation between Hayes is concentrated in two aspects. First, expand regional cooperation and promote economic diversification. Kazakhstan is not only an important energy exporter in the world, but also an important exporter of agricultural products. Iran is a populous country in the Middle East and a major consumer market for agricultural products. During the talks, the leaders of the two countries jointly announced plans to increase bilateral trade to $3 billion. Huge market space and complementary economic structures make the two countries full of confidence in enhancing bilateral economic cooperation.
The potential of Hayi cooperation
Iran, a country of 80 million people, is expected to be extremely attractive after Western sanctions are lifted as nuclear talks draw to a close. In recent years, due to the impact of U.S. sanctions and the geopolitical crisis, inflation in Iran has been high and food prices are out of control.
Second, build a new Eurasian transportation channel to enhance regional influence. Kazakhstan is not only the largest landlocked country in the world, but also a must pass through the main road connecting Europe and Asia. Since independence, Kazakhstan has attached great importance to the construction of logistics and transportation, and actively built a transportation network connecting East Asia, the Middle East and Europe. Kazakhstan has successively built the Caspian Sea oil pipeline, the China-Kazakhstan oil pipeline and the China-Central Asia natural gas transportation pipeline, and also expanded the railway, road and air transportation systems.
Since President Tokayev came to power, he has repeatedly emphasized the need to make full use of the potential of the Eurasian Economic Union and the Belt and Road cooperation to improve the service level and transportation efficiency of Kazakhstan's transit transportation routes. During this visit to Iran, Tokayev clearly proposed to enhance the railway transportation links between Kazakhstan, Iran and Turkey.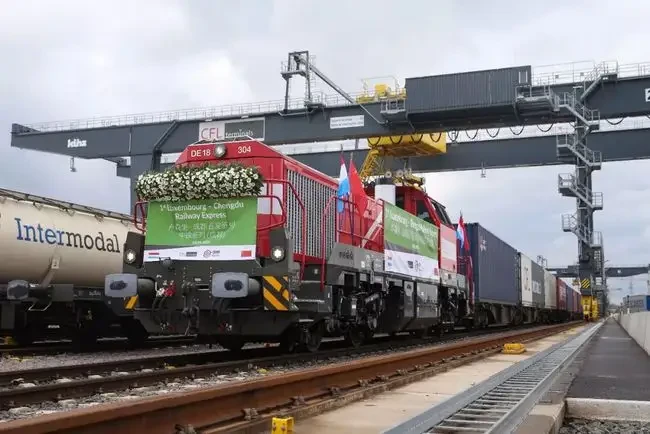 Since 2014, China has opened the Eurasian Continental Bridge Railway Container Train to Europe via Kazakhstan, Turkmenistan and Iran, which not only brings benefits from transit transportation to relevant countries in the region, but also provides benefits for inland Kazakhstan and The expansion of Turkmenistan's exports has provided new logistical channels, becoming part of the transnational railway corridor, opening the way for Kazakh agricultural products to enter new markets and be able to be sold to the Persian Gulf region by land and sea transport. The importance of the north-south international rail transport system linking Kazakhstan, Iran and Turkey to Kazakhstan's grain exports cannot be overstated, especially given the growing market for grain exports to Iran and southern seaports.
Connecting the Eurasian Continent
Kazakhstan will improve the level of economic cooperation with Iran and build a new logistics channel, which will further leverage Kazakhstan's special geographical advantages and turn the disadvantages of landlocked countries into advantageous resources for international cooperation. Recently, the Kazakhstan-Turkmenistan-Iran transport corridor (KTI) has opened a cross-border freight train, which reflects that Kazakhstan has broken through the traditional economic cooperation model to a certain extent in terms of regional economic cooperation, and has promoted the development of its foreign economy to become more diversified. . Key words: overseas engineering, international engineering construction, foreign engineering construction news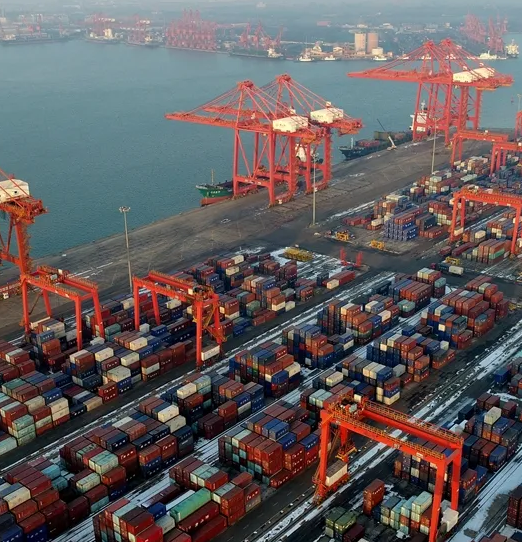 As Tokayev said at the St. Petersburg Economic Forum 2022, Kazakhstan wants to be a transit country between the Eurasian Economic Union and the Asian space, a bridge for regional cooperation, by developing cooperation in transportation infrastructure with Iran, Promote trade and investment between Kazakhstan and Middle East countries, build itself into a hub connecting the West and the East in terms of politics and civilization, and strive to become an important transit trade bridge between Europe and Asia, as well as transportation and communication projects connecting Eurasia. hub.Editor/XuNing
0
Collect