New infrastructure
Wuhan-Nanchang UHV AC project officially approved
Wuhan-Nanchang UHV AC project, with a total length of 2×462.9 kilometers
The project is an important part of the central UHV AC ring network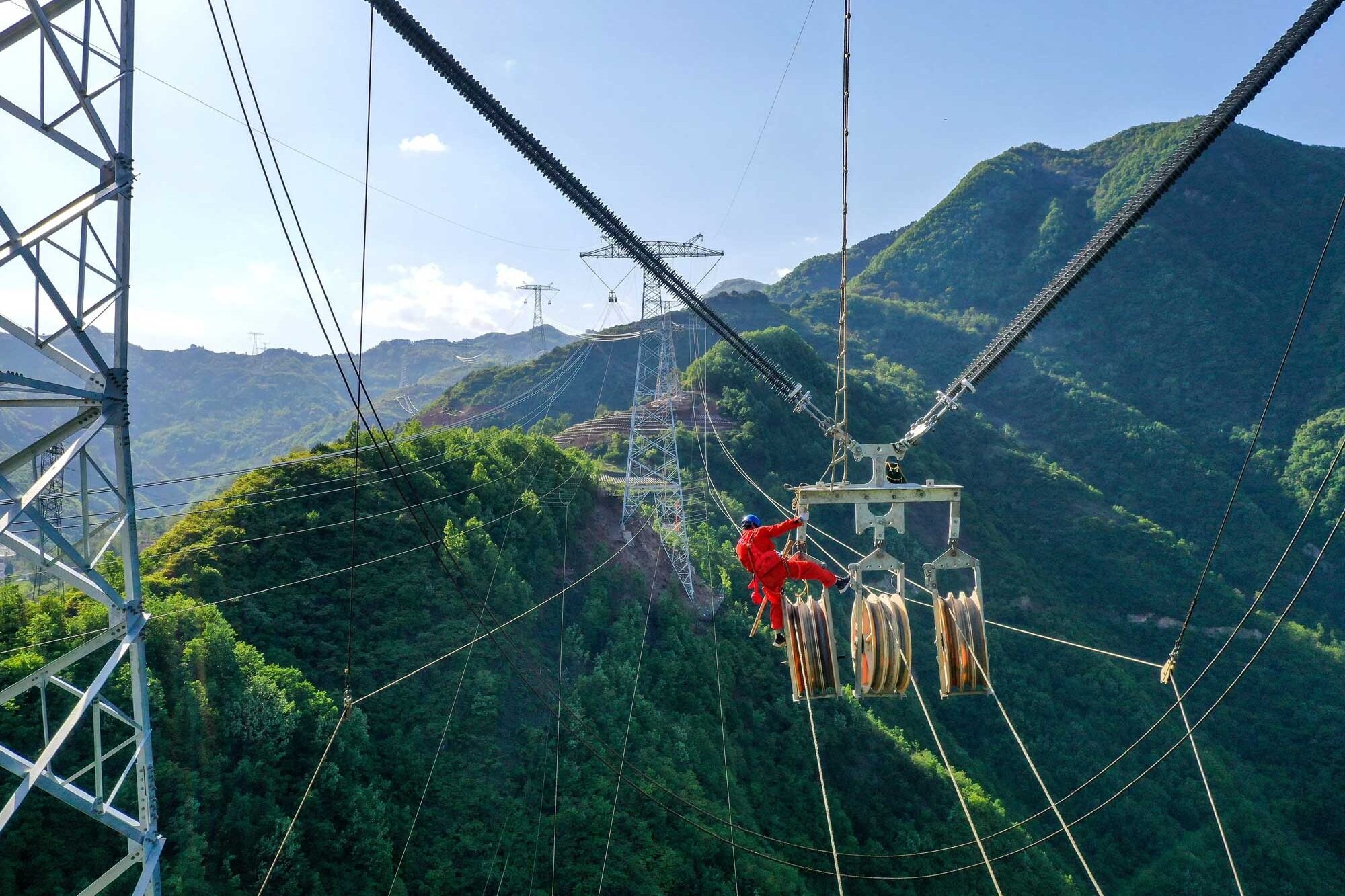 Recently, the National Development and Reform Commission officially issued the approval for the Wuhan-Nanchang UHV AC project, which indicates that the project is ready for construction in 2022.
Wuhan to Nanchang UHV AC Project
The Wuhan-Nanchang UHV AC project starts from Wuhan 1000 kV Substation, Xinzhou District, Wuhan City, Hubei Province, and settles at the Ganjiang 1000 kV Substation in Jinxian County, Nanchang City, Jiangxi Province. The new line is 2×462.9 kilometers long and the total project investment is 90.82 billion. The line is about 2×251.6 kilometers long in Jiangxi Province, passing through Ruichang City, Dean County, Yongxiu County in Jiujiang City, Xinjian District, High-tech Zone, Nanchang County and Jinxian County in Nanchang City, involving 2 cities and 7 counties (districts). The project started preliminary work in 2015. After completion, Jiangxi Power Grid will form a complete UHV AC backbone grid, fully integrating into China's UHV power transmission pattern.
Affected by various factors such as the demonstration of the system plan, the Great Crossing of the Yangtze River and the nature reserve, the preliminary work of the Wuhan-Nanchang UHV AC project is complicated. In order to speed up the implementation of the project, the main person in charge of State Grid Jiangxi Electric Power Co., Ltd. took the lead and made a special report to the Jiangxi Provincial Party Committee and Provincial Government through multiple channels. A major breakthrough will be made in 2021~2022. Under the overall guidance of State Grid Corporation of China, the relevant professional departments of State Grid and provincial companies, and State Grid Nanchang and Jiujiang companies have strengthened communication and reporting with relevant government departments at all levels, fully mobilized all kinds of resources, and urged relevant departments of the provincial government to coordinate with the relevant departments of the provincial government in accordance with the "vacancy tolerance". The principle of "approval" supports the construction of the UHV AC project from Wuhan to Nanchang, which has laid a solid foundation for the approval of the project.
In the future, after the Wuhan-Nanchang UHV project is completed and put into operation, it will further enhance Jiangxi Province's ability to participate in the allocation of high-quality resources in China, and boost the high-quality leap-forward development of Jiangxi Province's economy. Editor/He Yuting
0
Collect