Construction
More than half of the main arch ring of Wujiang Bridge is installed
The Wujiang Grand Bridge adopts the first fully bolted prefabricated design concept on the steel tube arch
Recently, the hoisting of the main arch ring of the Wujiang Bridge in Deyu 6 Bid in Guizhou has completed half of the total task volume.
Deyu Expressway Wujiang Bridge is located at the junction of Sinan, Shiqian and Fenggang counties, with a total length of 1834m. It was constructed by the Fourth Engineering Co., Ltd. The main bridge is currently the world's largest span top-loaded concrete-filled steel tube arch bridge, with a main span of 504 meters and a vertical height of 90 meters. It has the characteristics of new structure, high precision, high difficulty and high risk.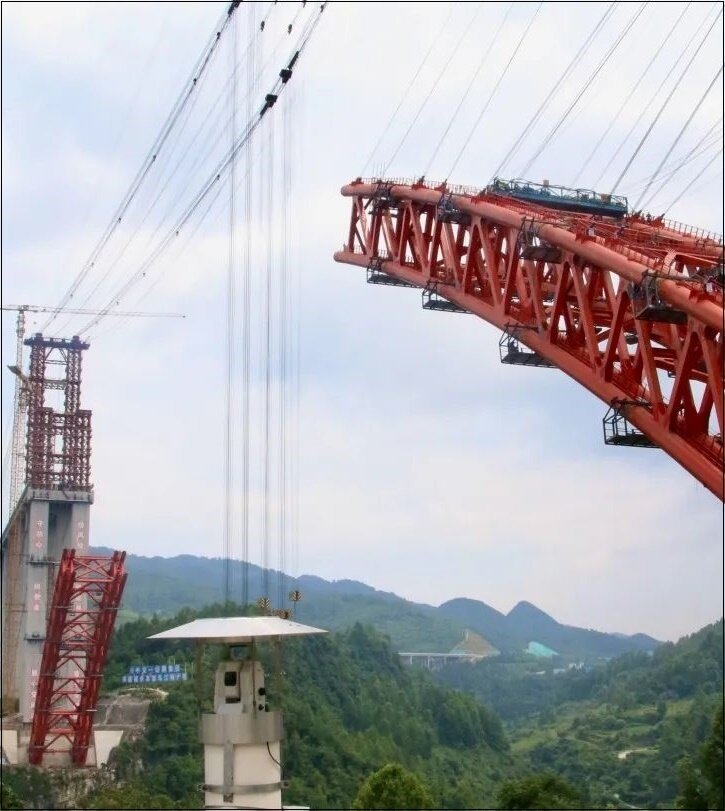 The arch rib installation of the bridge adopts the construction method of "cable hoisting + cable-stayed buckle" without brackets. The maximum cantilever length of the cable-stayed buckle is 237 meters. The single frame is divided into 15 segments from the arch foot to the vault, and the whole bridge has 60 pieces in total. segment, the maximum segment lifting weight is 157.8t.
At present, more than half of the main arch ring of the Wujiang Bridge has been installed, and the builders are making every effort to sprint the goal of closing the bridge.Editor/Ma Xue
0
Collect