Transportation
Fujian Yuanxi Expressway officially started
Yuanxi Expressway has a total length of 25.481km, a two-way four-lane main line, a speed of 100 km/h, and a roadbed width of 26 meters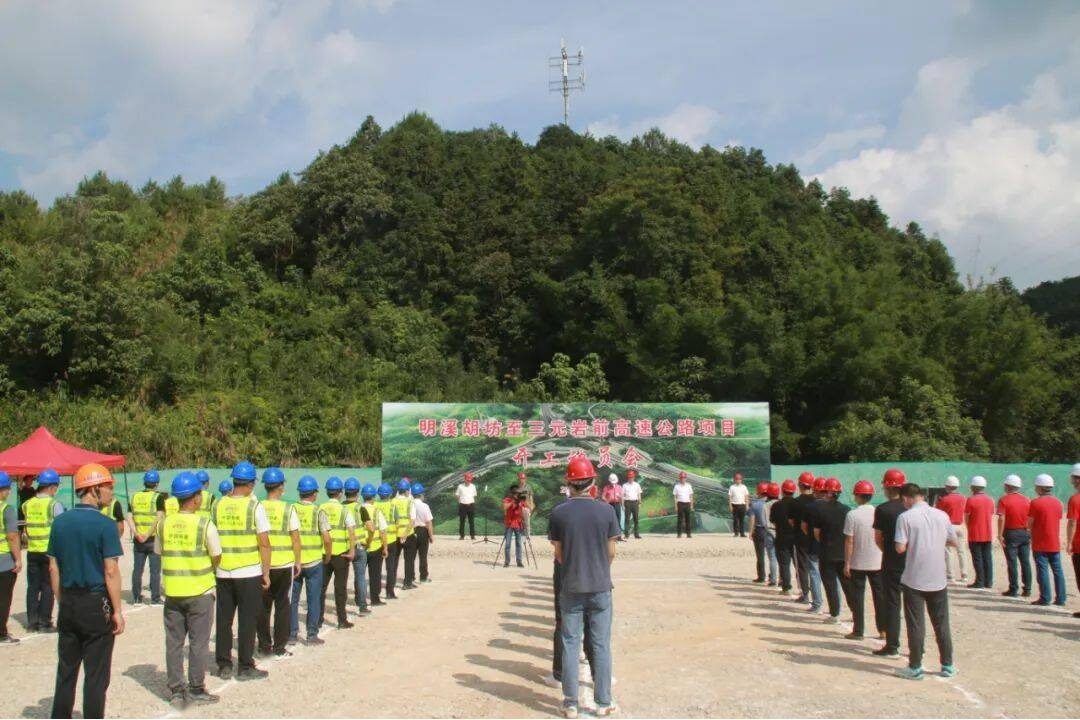 On the morning of June 28, 2022, the construction of the Mingxi Hufang to Sanyuanyanqian Expressway project (Yuanxi Expressway) officially started.
Yuanxi Expressway
Mingxi Hufang to Sanyuanyanqian Expressway Project (Yuanxi Expressway) is located in Sanyuan District of Sanming City and Mingxi County. The route starts from Hufang Town, Mingxi County. The hub is connected to Quannan Expressway, and finally Yanqian Town, Sanyuan District, is set up to connect with the Puyan Expressway, which is the sixth of the six verticals and ten horizontals in the "Fujian Expressway Network Planning (2016-2030)" branch line.
The total length of Yuanxi Expressway is 25.481km. There are 4 interchanges at Mingxi South (hub), Hufang, Xingqiao and Yanqian (hub) along the whole line, as well as 1 main line service area and 2 entrance and exit service areas. As well as 23 main line beams (including main line bridges in the interchange area) (20 bridges, 3 middle bridges) and 1 tunnel. The main line of the project adopts the standard of two-way four-lane expressway, the design speed is 100 km/h, the width of the roadbed is 26 meters, and the design load adopts highway-1 level. The construction period of the project is 3 years, and the estimated total investment is 3.485 billion yuan.
In the future, after the completion of the Yuanxi Expressway project, the distance from Sanming to Ninghua, Qingliu and Jiangxi will be shortened, the driving environment will be improved, the development and utilization of surrounding industrial economy and tourism resources will be stimulated, and the revitalization and development of the old revolutionary base will be promoted. Editor/He Yuting
0
Collect