Transportation
Chongqing Fairy Mountain Carbon Neutral Scenic Spot Project started
Fairy Mountain Carbon Neutral Scenic Spot and supporting projects, including a total of 5 sub-projects, construction period of 4 years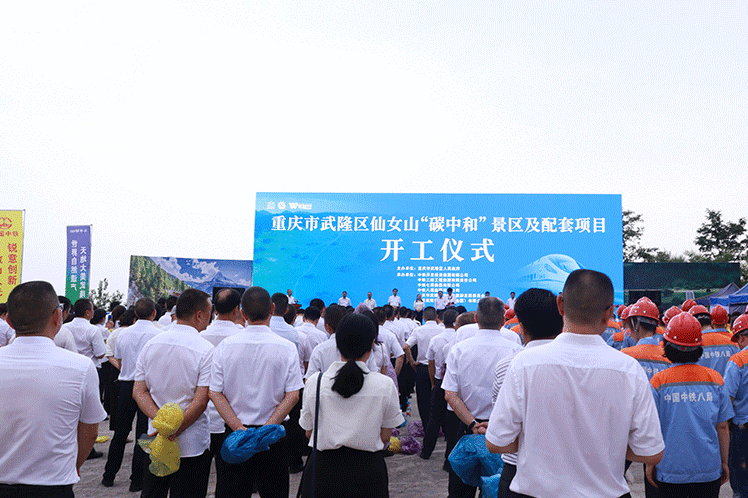 On June 23, 2022, the groundbreaking ceremony of the Fairy Mountain "carbon neutral" scenic spot and supporting projects was held in Wulong District, Chongqing, which will unblock the major tourist passage from Wulong City to Fairy Mountain International Tourism Resort and achieve rapid arrival of tourists.
Fairy Mountain Carbon Neutral Scenic Spot and Supporting Projects
According to reports, at present, Wulong District is vigorously promoting the "three entrepreneurship" of Wulong tourism led by internationalization, accelerating the construction of world-renowned tourism destinations, driving tourism-related industries to gather with major tourism projects, and promoting tourism, transportation, commerce, etc. Industrial integration and development, enhance the effect of industrial linkage, and improve the infrastructure and supporting services of tourist resorts. The construction of the "carbon neutral" scenic spot and supporting projects in Fairy Mountain is one of the important deployments.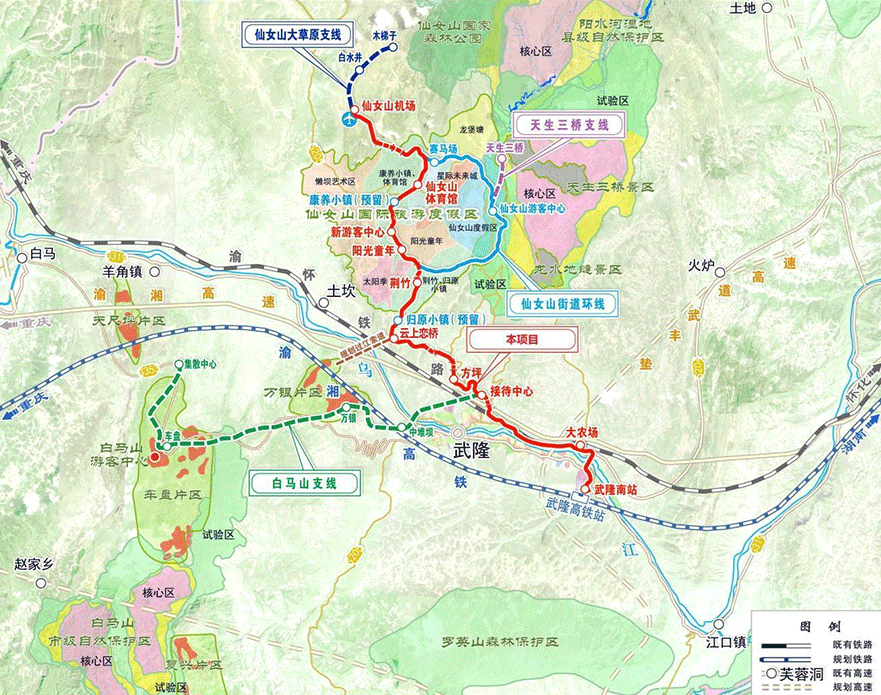 According to reports, Fairy Mountain "carbon neutral" scenic spot and supporting projects are implemented in the mode of government and social capital cooperation (PPP), the cooperation period is 30 years (the construction period is 4 years, the operation period is 26 years), and the total project investment is about 6.762 billion yuan. , covering diverse tourism forms such as transportation, culture, ecology and experiential projects.
Among them, the Fairy Mountain Small Train Scenic Route project integrates image, transportation, and characteristic tourism, which not only serves the flow of leisure tourists, but also drives the gathering of tourism-related industries. The project is constructed in two phases: the first phase of the project is 24.6km long. It starts from the Wulong South Station of the Yuxiang High-speed Railway, goes northward along the G319 National Highway to Mianhuaba and crosses the Wujiang River, and then goes westward along the existing Yuhuai Railway, through the Danang to the Wujiang Third Bridge. , cross the Yuhuai Railway in the north to the tourist reception center in the urban area; after exiting the reception center, the exhibition line climbs up, passing Fangping, Yunshanglianqiao, Jingzhu, and the new site of the Fairy Mountain Tourist Center to Fairy Mountain Gymnasium; connecting the high-speed railway station, Yunshanglian Bridge, Guiyuan Town, Sunshine Childhood, Resort Science Camp and other new tourism projects; the second phase of the project plans to build Fairy Mountain Stadium to Fairy Mountain Airport Station, with a total length of 5.95km.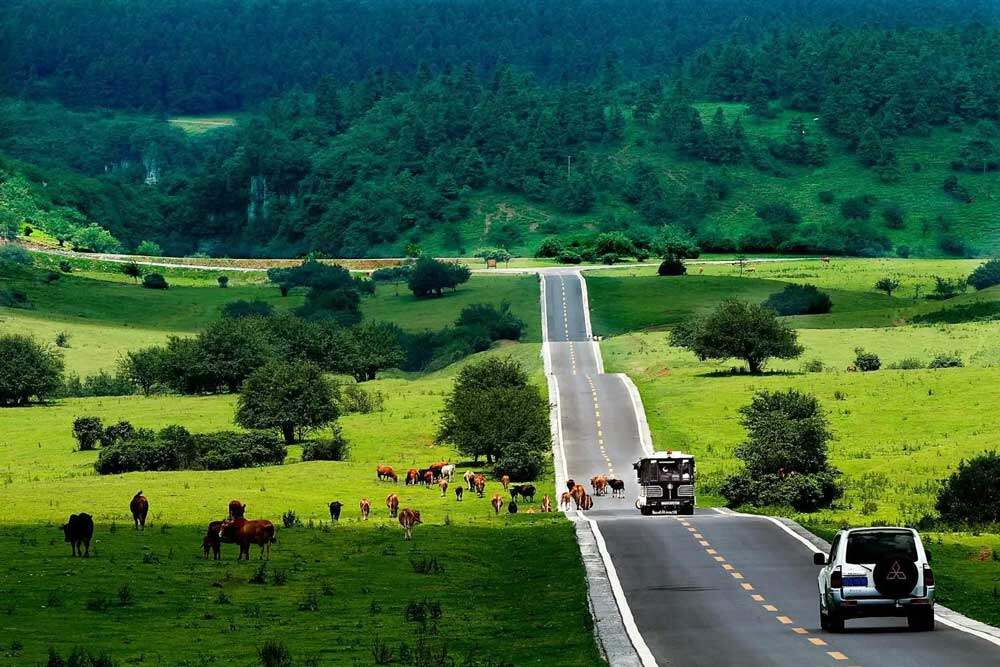 The Yunshang Lianqiao Cultural Industry Project will increase the diversity of Wulong's tourism landscape and create international tourism products by implanting dynamic, stimulating and experiential tourist projects. The project content includes Yunshanglian Bridge cableway, glass trestle bridge, cliff Ferris wheel, cliff roller coaster, cliff slide and other amusement projects. Editor/He Yuting
0
Collect