Transportation
Guangxi Baise Bama Airport Expressway Project Launches Bidding
The main line of the project is 33.167 kilometers long, and the estimated total investment of the project is about 5.167 billion yuan
The project adopts the standard construction of two-way four-lane expressway, with a design speed of 100 km/h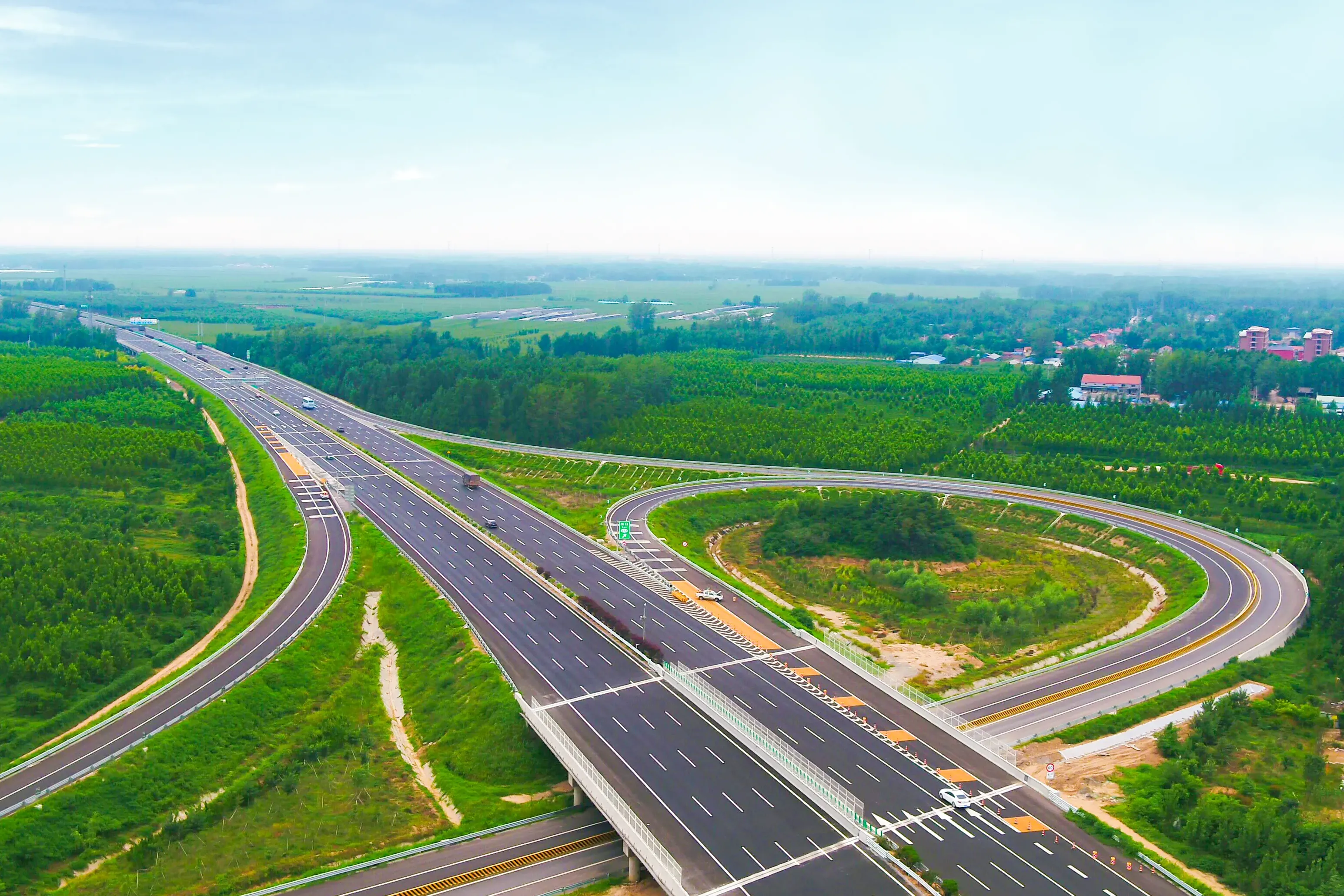 On June 27, 2022, Guangxi Public Resource Trading Center issued a bidding announcement for Baise Bama Airport Expressway financing + project general contracting. The industry highway, the tenderer, Guangxi Baima Airport Expressway Co., Ltd., the estimated total investment of the project is about 51.67 billion.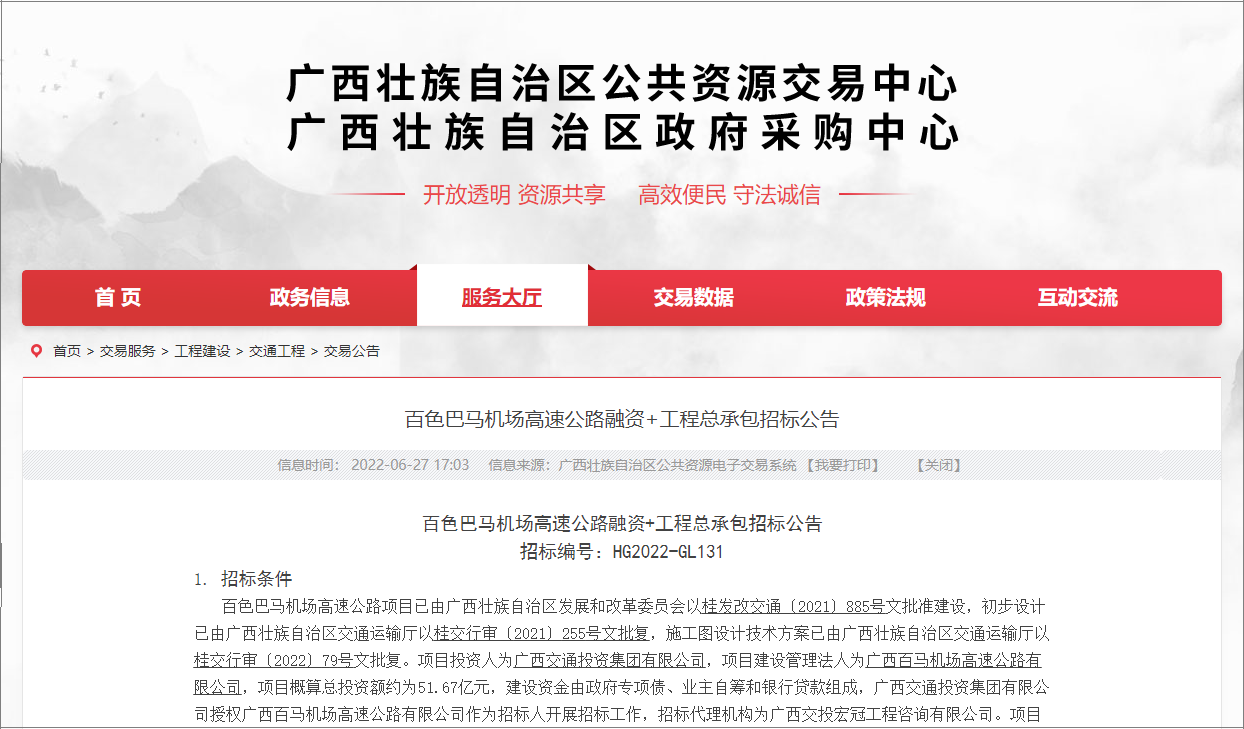 Project Overview
The route of Baise Bama Airport Expressway starts from the vicinity of Nada Village, Shuoliang Town, Tiandong County. The Shuoliang North Hub Interchange Interchange is set up to connect the Bama-Pingxiang Highway, from northeast to southwest, through Yiwei Town, Tiandong County, Nada In Ba Town, Yufeng Town in Tianyang District, and finally near Baiman Village in Baiyu Town, Tianyang District, Tianyang Hub Interchange is set up to connect the north-south border highway in Baise City. The main line is 33.167 kilometers long. There are 3 interchanges in Shuoliangbei, Naba and Tianyang on the whole line. Among them, Shuoliangbei Interchange and Tianyang Interchange are hub interchanges, and Naba Interchange is general interchange.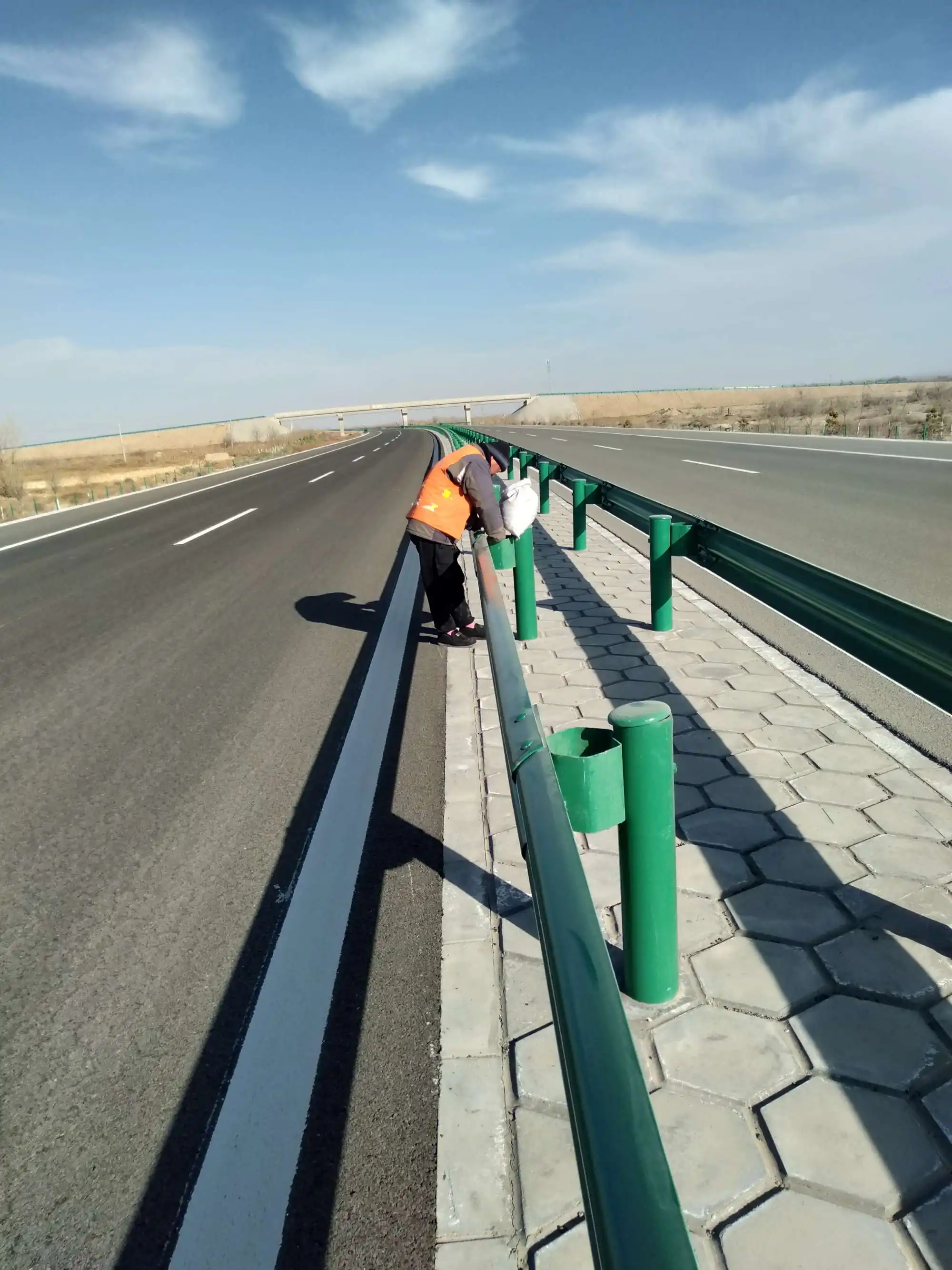 technical standard
The main line of the project adopts the standard construction of two-way four-lane expressway, the two-way four-lane construction standard, the roadbed width is 26 meters, the design speed is 100 km/h; the whole line is equipped with 3 interchanges, 1 service area, 1 toll station, and the total building Area of 15,754 square meters; 6,686m/15 main bridges, including 1,743.25m/1 extra-large bridge, 4,843.75m/13 bridges, 99m/1 middle bridge, 5,851.875m/4 tunnels, including 5,194.8m/3 long tunnels There are 657.075 meters of middle tunnels per 1, and the bridge-to-tunnel ratio is about 39.33%. The whole line covers an area of about 3687.82 mu. Keywords: engineering news, engineering construction, engineering construction information
Project construction plan period: the contract period is 36 months, and the defect liability period is 24 months.
Bidding scope and division of tenders
Baise-Bama Airport Expressway financing + general project contracting is divided into 2 bid sections, namely No. 1 and No. 2 bid sections, as shown in the following table: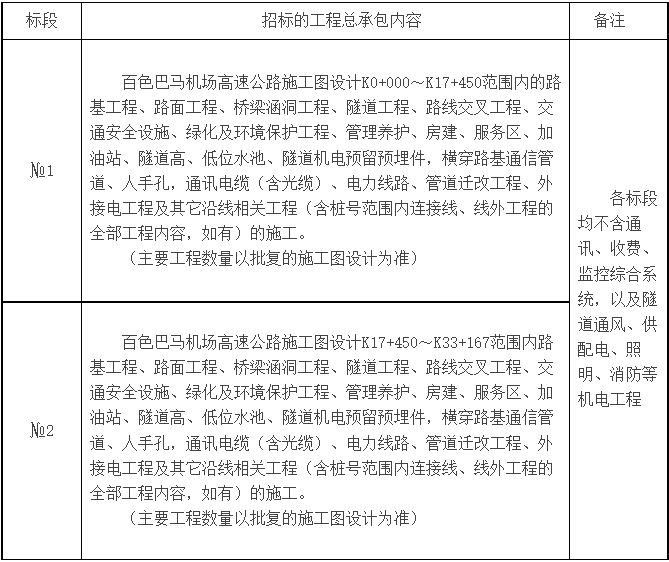 Acquisition and submission of tender documents
Those who intend to participate in the bidding please log on to the website of the Guangxi Zhuang Autonomous Region Public Resources Trading Center from June 27, 2022 to July 4, 2022, and download the bidding documents and engineering quantities for free according to the procedures specified on the website of the Guangxi Zhuang Autonomous Region Public Resources Trading Center. Solidification list and electronic version drawings. The deadline for submission of tender documents is July 18, 2022. Editor/Zhao E
0
Collect