Construction Frontline
Guoxuan Hi-Tech invests in construction of 18GWh battery production base Germany
The 5th New Energy Economic Forum was held at Guoxuan Hi-Tech's Göttingen factory
This project is Guoxuan Hi-Tech's first battery production base in Europe, with an annual output target of 6GWh and 12GWh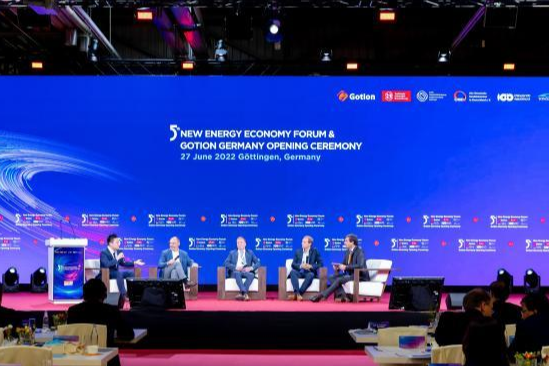 Wu Ken, Chinese Ambassador to Germany, Stephen Weil, Governor of Lower Saxony, Liu Hui, Member of the Standing Committee of the Anhui Provincial Party Committee and Executive Vice Governor, Petra Bruist, Mayor of Göttingen, and Luo Yunfeng, Mayor of Hefei Waiting for Chinese and German politicians and Guoxuan Hi-Tech Chairman Li Zhen to participate in the witness online or offline.
According to reports, the Göttingen base is the first battery production and operation base of Guoxuan Hi-Tech in Europe. According to the plan, the project is divided into two phases: brownfield factory and greenfield factory, with annual output targets of 6GWh and 12GWh respectively. The first phase of brownfield factory renovation is expected to be officially launched at the end of 2022, and the first production line will be realized in September 2023. 3.5 The official production of GWh.
Chinese technology accelerates transformation
"Today we are here to start the application R&D and product manufacturing of Guoxuan battery in Germany and even Europe." Li Zhen, chairman of Guoxuan Hi-Tech, said in his speech that the Göttingen factory must protect the existing corporate culture and actively To participate in the urban development of Göttingen, the third is to speed up the pace of product transformation. "We must combine China's advanced battery technology with Germany's advanced process engineering to create more beautiful products and contribute to the society to promote the progress and development of the new energy industry."
"We not only focus on the development and promotion of new energy battery products, but are also committed to developing TC business." Li Chen, president of Guoxuan Hi-Tech's international business, said that in 2025, Guoxuan Hi-Tech's global production capacity plan will reach 300GWh, of which overseas production capacity is planned to be 100GWh. On the same day, Guoxuan Hi-Tech also released its first portable energy storage product brand GenDome for overseas markets and the first portable mobile energy storage product Gendock3000.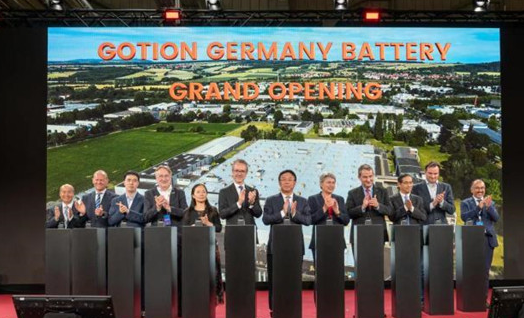 At the opening ceremony, the first meeting jointly organized by Guoxuan Hi-Tech, China Electric Vehicle Association of 100, Brunswick University, Göttingen Association for Economic Promotion and Urban Development (GWG), China Chamber of Commerce in Germany (CHKD), Tongji University School of Automotive, etc. The 5th New Energy Economic Forum was held at the same time. The forum focused on topics such as China-EU economic relations, energy revolution, low carbonization, and new energy markets, attracting business executives, scholars and relevant dignitaries to participate. Key words: overseas engineering, international engineering construction, foreign engineering construction news
Guoxuan Hi-Tech is a world-leading battery technology company founded in 2006 and headquartered in Hefei, Anhui. The company has established 8 R&D centers and 10 production bases around the world, and has established a strategic partnership with the German Volkswagen Group.Editor/XuNing
0
Collect