Municipal
Gezhouba Cement signed the green building materials industrial park project
The two parties will cooperate in the fields of green building materials, logistics and environmental protection industries, etc
The total investment of the project is 5.2 billion yuan, including the construction of new material industrial park, environmental protection industrial park, modern logistics, and comprehensive dock for building materials along the river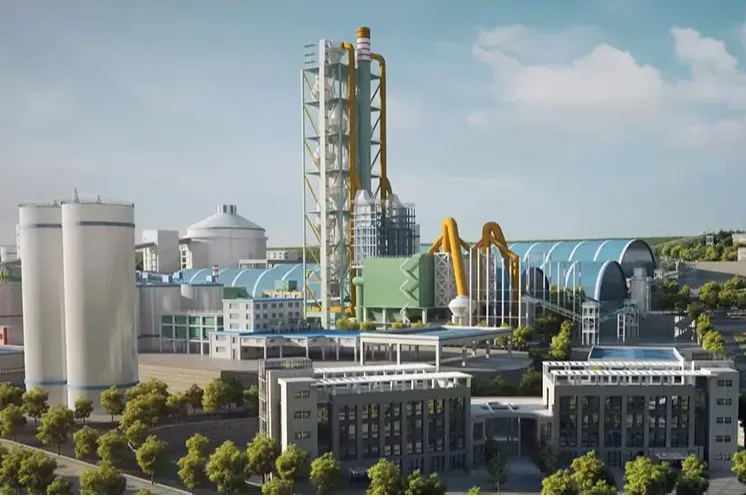 Recently, Energy China Gezhouba Cement Company and Shishou Municipal People's Government of Hubei signed a strategic cooperation agreement on the green building materials industrial park project. The company's general manager, deputy secretary of the party committee and director Yang Dan and Shishou municipal party secretary Wang Min witnessed the signing and had a discussion.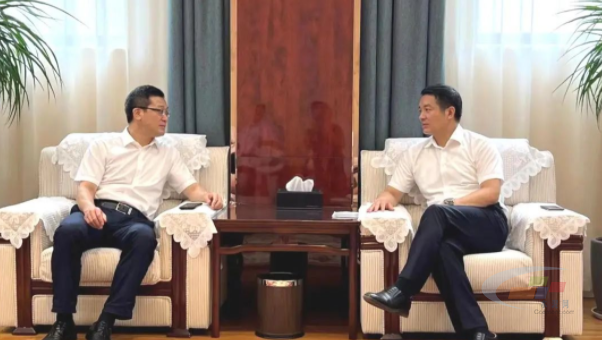 Symposium scene
At the forum, Yang Dan thanked the Shishou Municipal Party Committee and Municipal Government for their long-term trust and support to the company. He said that the company is currently based on a new stage of development, increasing investment and development efforts, and unswervingly promoting structural adjustment and transformation and upgrading. He hoped that the Shishou Municipal Party Committee and Municipal Government, as the chain leader, would give the company sufficient support and match the advantageous resources with the advantageous enterprises. , coordinating internal and external resources, implementing precise industrial policies, and promoting the integrated development of the building materials industry chain; the company, as the chain owner, will actively promote the extension, supplementation and strengthening of the chain, and accelerate the construction of a complete industrial chain while promoting superior industries to become better and stronger. . It is expected that both parties will give full play to their respective advantages, carry out all-round and in-depth cooperation in the fields of green building materials, new materials, logistics and environmental protection industries, and actively contribute to local economic and social development.
Wang Min extended a warm welcome to Yang Dan and his party. He said that Shishou City is handed over to Hunan and Hubei provinces, with convenient water and land transportation, good industrial foundation, superior resource endowment and obvious location advantages; China Energy Construction Gezhouba Cement Company, as a member of the central enterprise, has a solid development foundation, outstanding industrial advantages and strong comprehensive strength. , Shishou Municipal Party Committee and Municipal Government will continue to optimize the business environment, support and serve enterprises to invest and develop in Shishou, promote efficient cooperation between the two parties, and achieve mutual benefit and common development.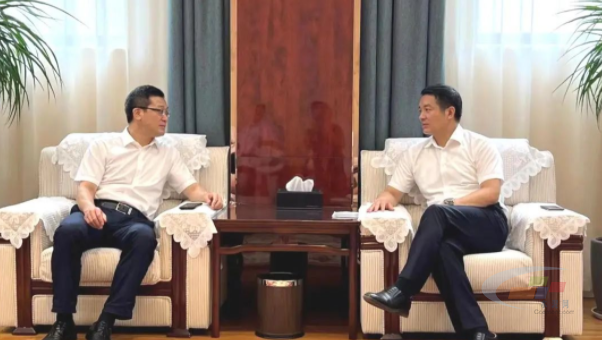 Signing site
Cui Hongjun, deputy general manager of Energy China Gezhouba Cement Company, and Cheng Peng, deputy mayor of Shishou City, signed the contract on behalf of both parties.
Zheng Zuohao, member of the Standing Committee of the Municipal Party Committee and Minister of the United Front Work Department, heads of relevant government departments of Shishou City, heads of investment promotion member units, heads of the company's investment business department, heads of relevant investment project responsibility groups and relevant heads of Songzi Company participated in the event.
It is understood that the Gezhouba Green Building Materials Industrial Park project has a total investment of 5.2 billion yuan, including new material industrial parks, environmental protection industrial parks, modern logistics, construction of comprehensive docks for building materials along the river, and comprehensive testing centers.Editor/Zhao E
0
Collect