Central enterprises
Anhui Shitai Pumped Storage Power Station Project Officially Signed
The total installed capacity of Anhui Shitai Pumped Storage Power Station is 1200MW
After being put into operation, it will effectively promote the high-quality development of Shitai's clean energy industry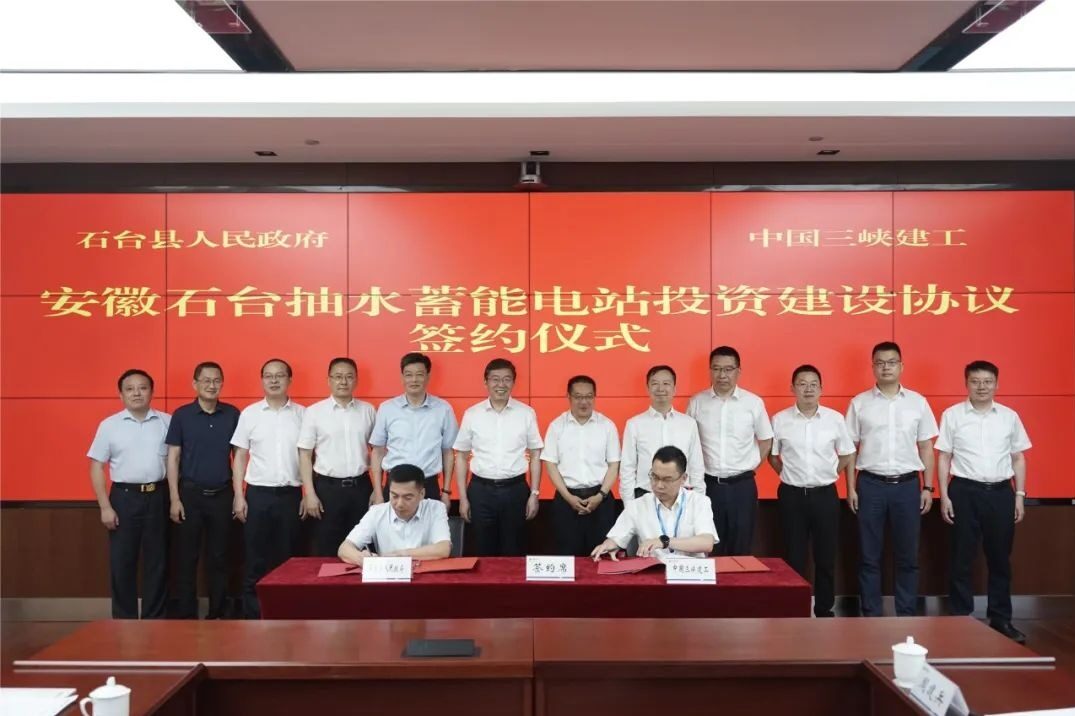 Recently, Shitai County and China Three Gorges Construction Engineering (Group) Co., Ltd. held a signing ceremony for the investment and construction of Anhui Shitai Pumped Storage Power Station.
Shitai Pumped Storage Power Station
Anhui Shitai Pumped Storage Power Station is the first project in Anhui Province to publicly determine the main investment of pumped storage. During the public comparison and procurement process, Three Gorges Construction Engineering completed all bidding tasks efficiently, in compliance with laws and regulations, and completed the bidding work with high quality.

According to reports, Anhui Shitai Pumped Storage Power Station has an installed capacity of 1200MW (4×300MW) and an investment scale of about 8 billion yuan. After the power station is completed, it will mainly undertake tasks such as peak regulation, valley filling, energy storage, frequency regulation, phase regulation and backup of Anhui power grid. , which will greatly improve the optimal allocation and consumption of clean energy in Anhui Power Grid, help Anhui Province achieve the "dual carbon" goal, and inject green momentum into the high-quality economic and social development. The power station plan is approved within the year, and the first unit will be put into operation in October 2027.
The signing of the project will promote the consumption of renewable energy in Shitai County, effectively reduce the level of energy consumption, optimize the energy structure, ensure the safety and stability of the power grid, and deliver a steady stream of clean power for industrial development. Editor/He Yuting
0
Collect