Photovoltaic
50 billion! Qinghai Xining Trina Solar Industry Project started
The project is divided into Ganhe Industrial Park and Nanchuan Industrial Park
After completion, the annual revenue is expected to be 48.8 billion, which will further optimize the industrial structure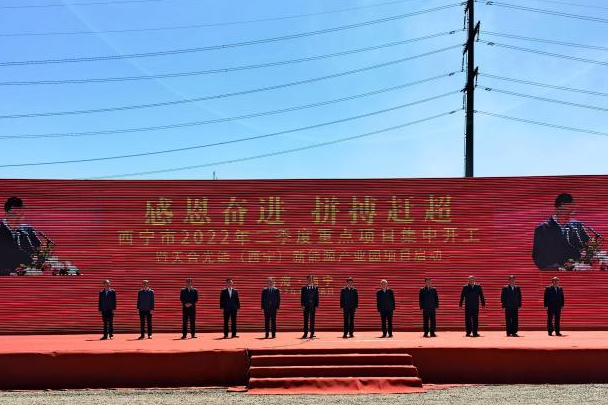 On June 28, 2022, the launching ceremony for the centralized construction of key projects in the second quarter of 2022 in Xining City, "Grateful for Progress, Struggle to Overtake", was held in Xining City, Qinghai Province. Among them, the total investment of Trina Solar (Xining) new energy industry project is about 50 billion yuan. Xining is the capital city of Qinghai Province and the largest city on the Qinghai-Tibet Plateau, with a permanent population of 2.3871 million.
According to reports, the construction sites of Trina Solar (Xining) new energy industry projects are located in Ganhe Industrial Park and Nanchuan Industrial Park in Xining City. Among them, Ganhe Industrial Park mainly builds an annual output of 300,000 tons of industrial silicon, 150,000 tons of high-purity polysilicon and supporting 15GW of new materials; Nanchuan Industrial Park mainly builds 35GW of crystal pulling, 10GW of chips, batteries, modules, etc. The project occupies a total area The area is 5000 mu.
After the whole project is completed and put into production, it is expected to achieve an annual operating income of 48.8 billion yuan, an annual tax revenue of 1.83 billion yuan, and employment of 9,500 people. The implementation of this project will be of great significance for Qinghai Province to build a "clean energy industry highland" and "two tens of millions of kilowatts" bases, further optimize the industrial structure, upgrade the industrial level, and promote the high-quality development of the photovoltaic industry.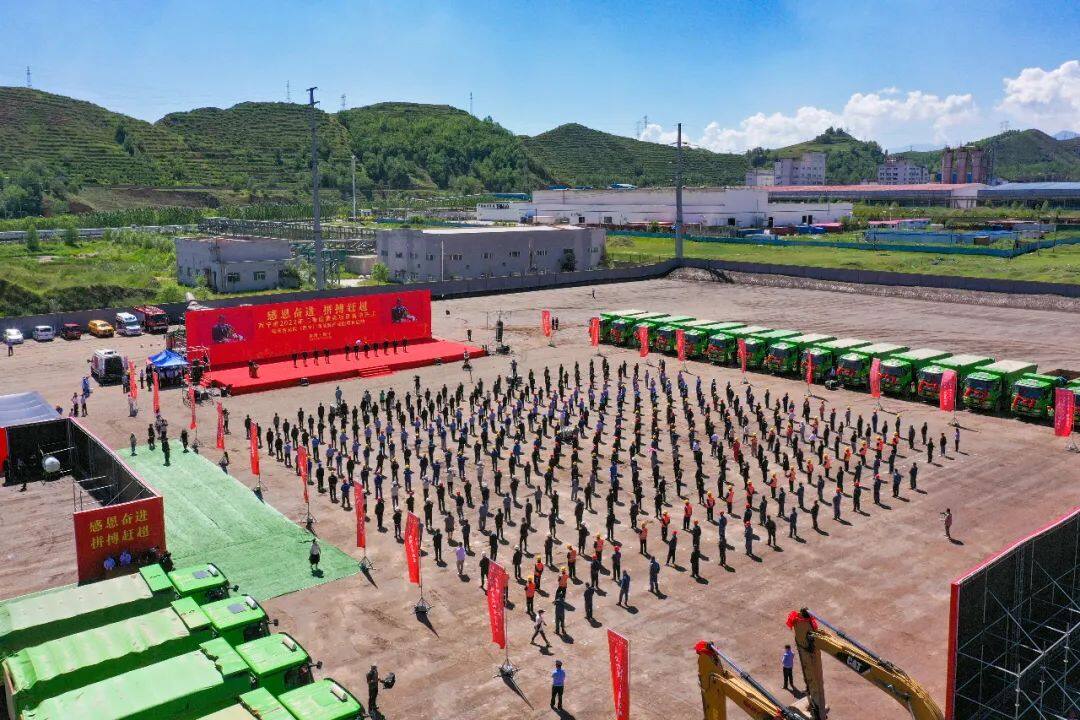 Kong Lingdong, deputy secretary of Xining Municipal Party Committee and mayor, pointed out that Trina Solar is a world-renowned listed company integrating R&D, production and sales of photovoltaic modules, photovoltaic power generation, and intelligent systems. It has established more than 20 state key laboratories for photovoltaic technology. It has set new world records in terms of photovoltaic cell conversion efficiency and module output power. The launch of the Trina Solar (Xining) New Energy Industrial Park project will surely create a "clean energy industry highland" for Qinghai Province, and inject new impetus and vitality into the rapid development of the photovoltaic industry.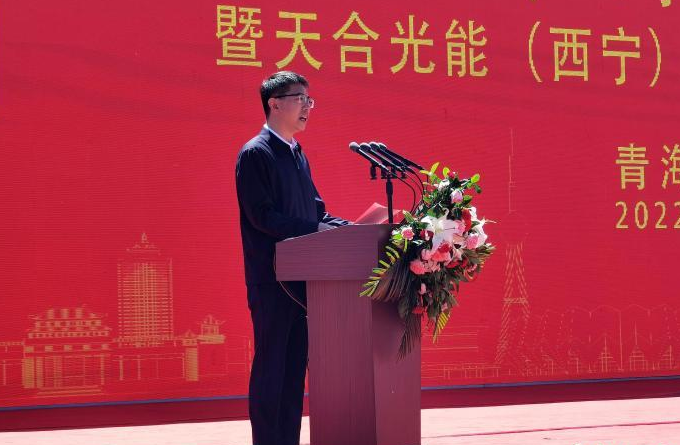 "Since 2022, Xining City has insisted on taking project construction as an important carrier and strong support for promoting high-quality development. In the first quarter, the regional GDP was 41.03 billion yuan, an increase of 5.5%; the added value of industries above designated size increased by 26.2%; fixed asset investment increased 8.5%; local general public budget revenue increased by 12%; disposable income of all residents increased by 5.1%." Kong Lingdong said. Keywords: engineering construction, engineering news, engineering construction information
Kong Lingdong said that it is currently the golden season of rushing for construction period, grasping projects and expanding investment. Xining City will implement the responsibility system for key enterprises and key projects, strengthen the whole chain service of project construction, and serve the development of enterprises wholeheartedly, with greater efforts , More accurate and effective methods to attract investment, push projects, and stabilize investment.Editor/XuNing
0
Collect