Transportation
Bidding for the South and North Sections of Wuhan Ring Expressway Xiaogan
The total investment of the project is about 15.7 billion yuan, the design speed is 120 km/h, and the roadbed width is 34.0 meters.
The project design service period is 180 calendar days, and the planned start date is July 31, 2022
On June 28, 2022, the Hubei Provincial Department of Transportation released the bidding announcement for the survey and design of the DSQXGNBSJ-1 tender section of the Xiaogan South and North Sections of the Wuhan Metropolitan Ring Expressway. The tenderer for this project is the Xiaogan Municipal Transportation Bureau. The total investment of the project is about 15.7 billion Yuan.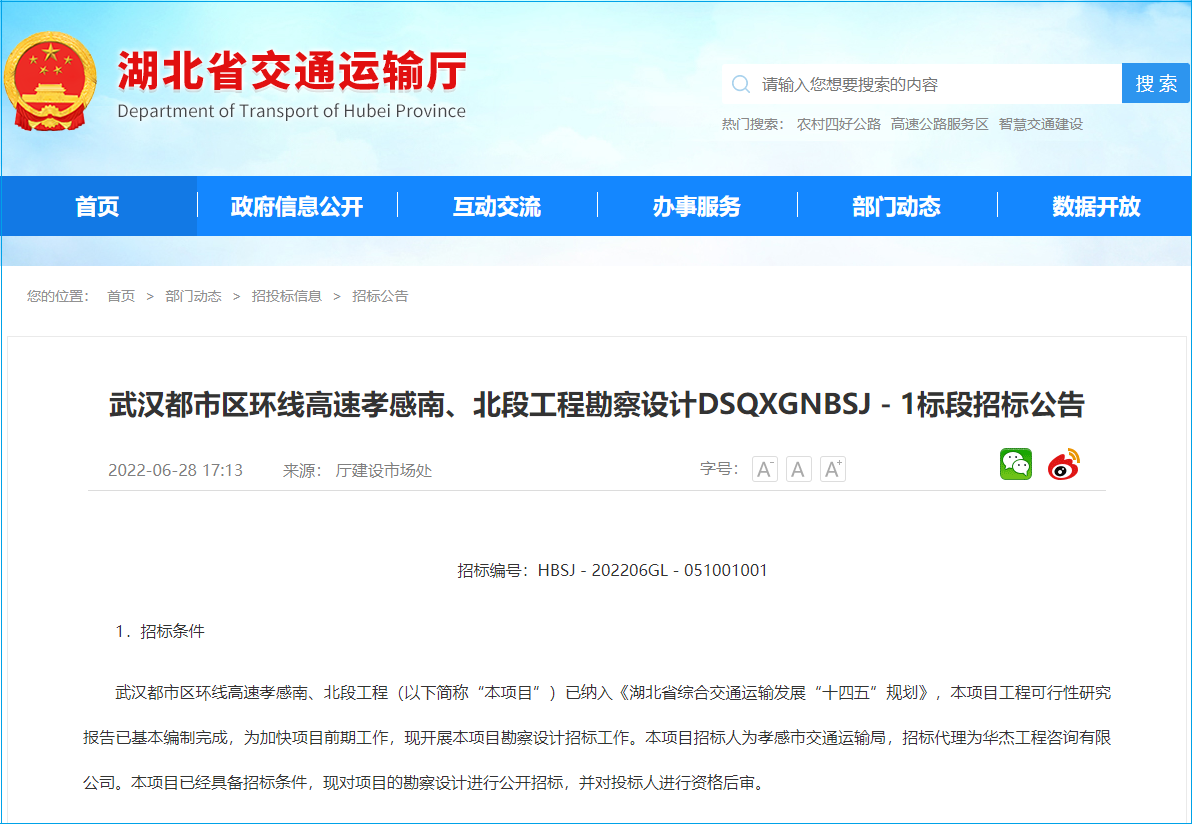 Project Overview
The project is located in the central part of Hubei Province, and the southern and northern sections of the Wuhan Metropolitan Area Ring Expressway Xiaogan have been included in the 14th Five-Year Plan for Comprehensive Transportation Development in Hubei Province. Among them, the southern section of the route corridor is generally north-south in the Wuhan metropolitan area loop, starting from the vicinity of Xiaoyangjiao, north of Mahe Town, Hanchuan City, connecting Xiaohanying Expressway, crossing with Wujing Expressway, and reaching Caidian in the south. Near Gaodeng Village in the west of Guru Mountain in the district, it connects to the Caidian section of Wuhan Metropolitan Ring Line and crosses the Shanghai-Chongqing Expressway. The total length of the route is about 44 kilometers.
The northern section of Xiaogan is an integral part of the northern section of the Wuhan Metropolitan Ring Expressway. The route corridor generally runs west-east in the Wuhan Metropolitan Ring Road, starting from the west near Xingwang Bay, east of Xiaogang Town, Xiaonan District, and connecting to Fuyin Expressway. The highway goes east to the administrative boundary between Xiaonan District of Xiaogan City and Huangpi District of Wuhan City, and connects to the northern section of Wuhan Metropolitan Area Ring Line. 26.7 km. There are 5 interchange hubs in the south and northern sections, 7 general interchanges, 2 service areas, 2 maintenance work areas, 2 monitoring and management sub-centers, and 7 ramp toll stations. Standard construction of a 34.0-meter two-way six-lane expressway. The project design service period is 180 calendar days, and the planned start date is July 31, 2022. Keywords: engineering news, engineering construction information, engineering construction
Division of tenders: This design tender is divided into one tender, and the tender number is DSQXGNBSJ-1.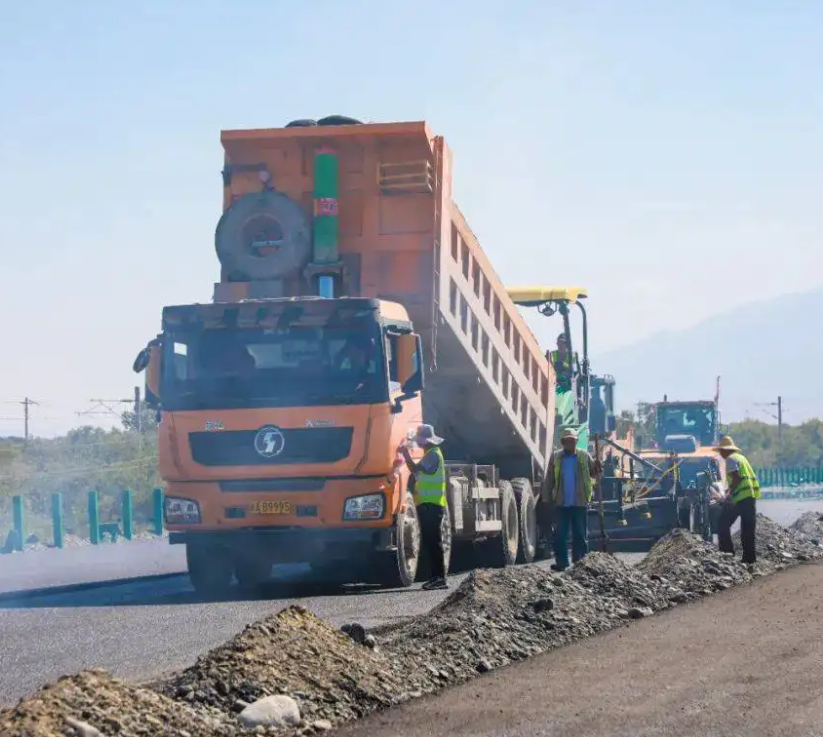 Acquisition and submission of tender documents
Those who intend to participate in the bidding shall register on the electronic bidding trading platform of Hubei Province, and apply for the CA digital certificate. The Internet uses the CA digital certificate to log in to the electronic trading platform, and download the bidding documents for free in the bidding section. The deadline for submission of tender documents is 9:30 on July 22, 2022. (Please indicate Seetao.com www.seetao.com for reprint) Seetao.com Engineering Column Editor/Zhao E
0
Collect