Equipment
Zoomlion Rotary Drilling Rig Efficiently Helps Build Sponge City
Zoomlion's rotary drilling rigs battle for the comprehensive treatment project of Dasha River in Nanshan District, Shenzhen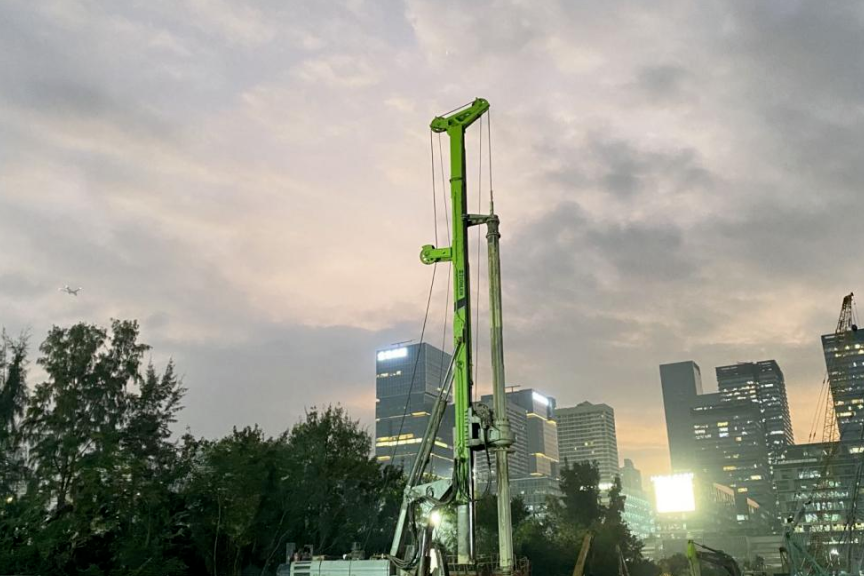 Recently, at the construction site of the Dasha River comprehensive treatment project in Nanshan District, Shenzhen, several Zoomlion rotary drilling rigs stood proudly, drilling down with a roar, drilling deep, stable and accurate pile holes for the project's reservoir , the new urban cavernous body took shape. The little greens are fighting day and night, and are helping to build a green, ecological and livable city with efficient and stable construction, and promote the new stage of construction of Shenzhen's sponge city.
It is understood that the sponge city is a new type of urban construction concept. It comprehensively adopts natural and artificial measures to realize the natural accumulation, natural infiltration and natural purification of rainwater. Quality development. The construction of Shenzhen sponge city is known as a "smart" model. The comprehensive treatment project of the middle and lower reaches of the Dasha River (Phase II) is a major project in Shenzhen in 2022. Sexual sponge works.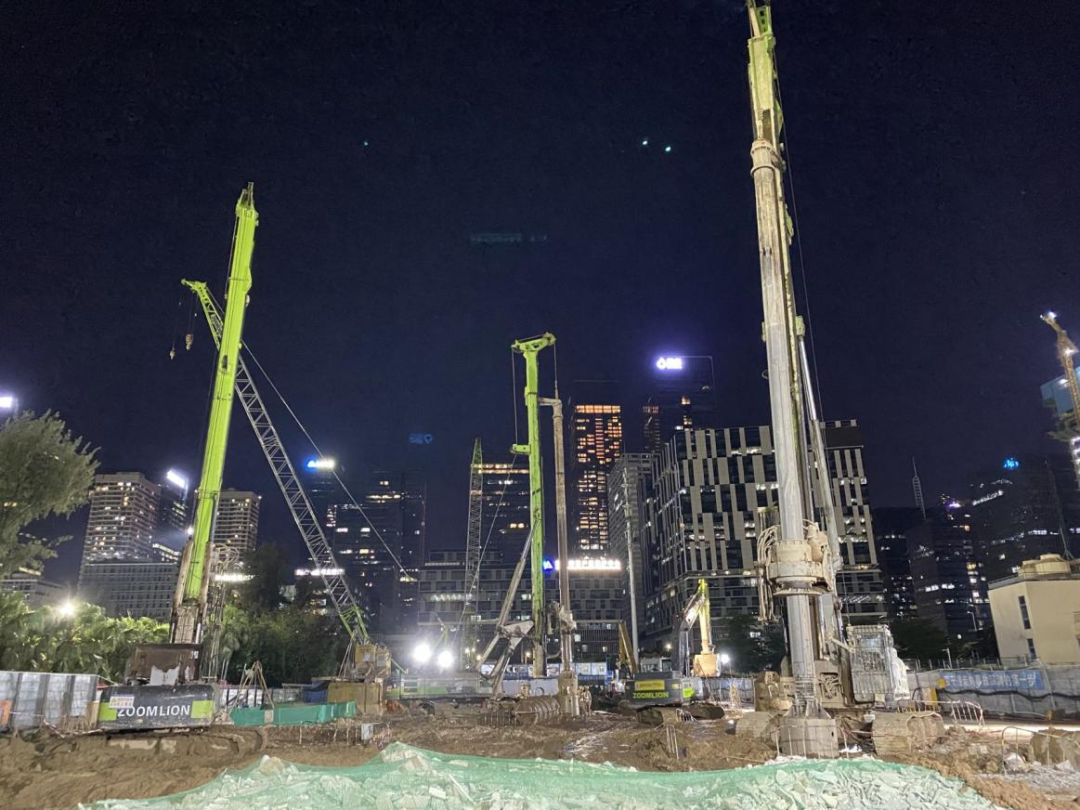 Zoomlion's rotary drilling rig assists the construction of the No. 5 reservoir of the project
The No. 5 adjustment and storage tank built by Zoomlion's rotary drilling rig is located on the east side of Dasha River. The west side of the adjustment and storage tank is Metro Line 9 in operation, and the closest distance to Metro Line 9 is 9.3 meters. The storage tank covers an area of about 3,100 square meters, the excavation depth of the foundation pit of the storage tank is 18.7 meters to 20.5 meters, and the designed storage volume is 14,000 cubic meters. At the scene, a total of 3 rotary drilling rigs of Zoomlion ZR280 series and ZR300 series were operating in an orderly manner. Although they have been out of the factory for 10 years, they are dressed in refurbished aurora green paint, but the heroic demeanor has not diminished.
In this project, around the proposed reservoir, first use a rotary drilling rig to make a circle of retaining piles through the occlusal pile process, and then use the excavator to excavate, and then use multiple anti-floating piles in the middle to reinforce the piles with a diameter of 1.4 meters and a depth of 1.4 meters. 50-80 meters. The deepest pile is designed to be 74.3 meters, which requires the use of friction rods to drive soft rock at large depths. The Zoomlion rotary drilling rig selected this time is equipped with a large mast section, a double boom quadrilateral luffing mechanism, which makes the machine structure more stable and has a stronger bearing capacity. , and adopts large flow main pump, multi-speed power head, and higher construction efficiency. These rotary drills have participated in the construction of various projects and achieved excellent actual combat results, making customers firmly choose to go hand in hand with Zoomlion. Keywords: engineering news, engineering construction
In addition to the ZOOMLION rotary drilling drill, ZOOMLION crawler cranes and excavators were also involved in the operation. The Little Green Corps worked together to contract the construction of the reservoir, and its excellent performance won the affirmation and praise of customers. !Editor/XingWentao