News
Changlongshan Pumped Storage Power Station put into operation
Zhejiang Changlongshan Pumped Storage Power Station has a total installed capacity of 2.1 million kilowatts
On June 30, 2022, the largest pumped-storage power station in East China, Changlongshan Pumped-storage Power Station, which was constructed by Energy China Gezhouba Group in Anji County, Zhejiang Province, achieved the goal of putting into operation and power generation of all units as scheduled, adding a giant "charger" to the East China Power Grid. precious".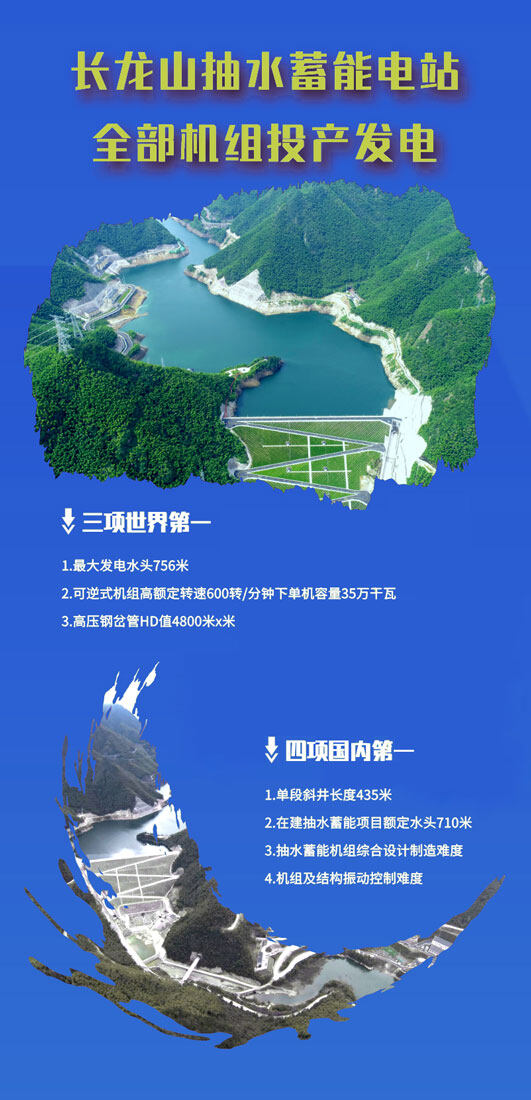 Changlongshan Pumped Storage Power Station is a "high head, high speed, large capacity", daily regulation pure pumped storage power station. It is located in the load center of East China Power Grid. The unit, with a total installed capacity of 2.1 million kilowatts, ranks among the top three pumped storage power stations built and under construction in China, with a rated head of 710 meters, ranking first in China and second in the world.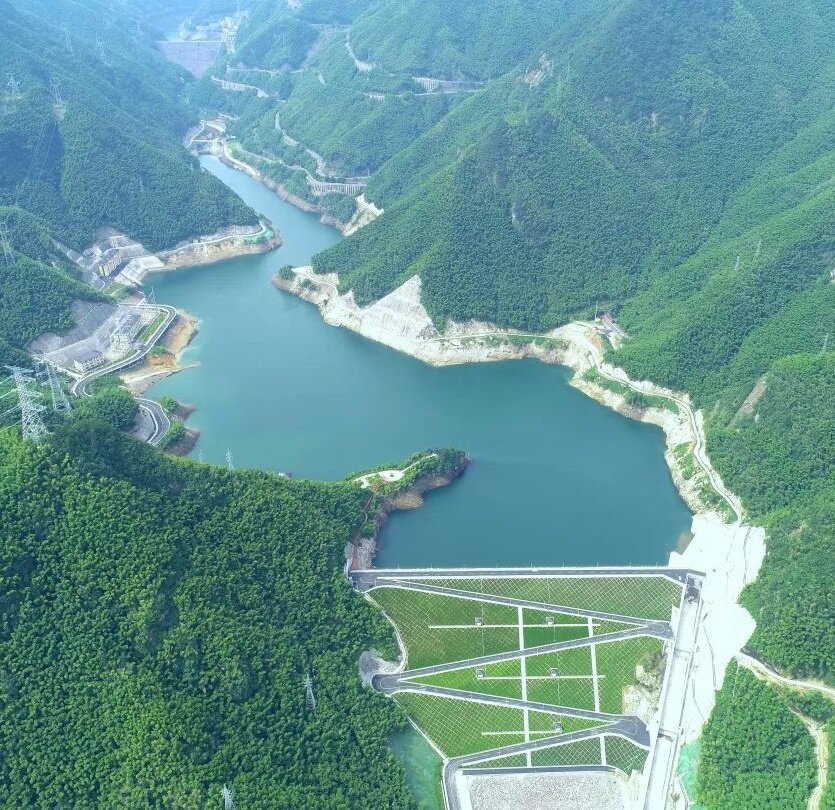 Panoramic view of the lower reservoir of Changlongshan Pumped Storage Power Station
During the construction process, the builders of Gezhouba created the largest construction production record in the industry with the largest daily footage of 3.89 meters and monthly footage of 108 meters in a single cycle. After all units are put into operation, the average annual power generation is about 2.43 billion kWh, which can deliver a steady stream of clean energy to thousands of households.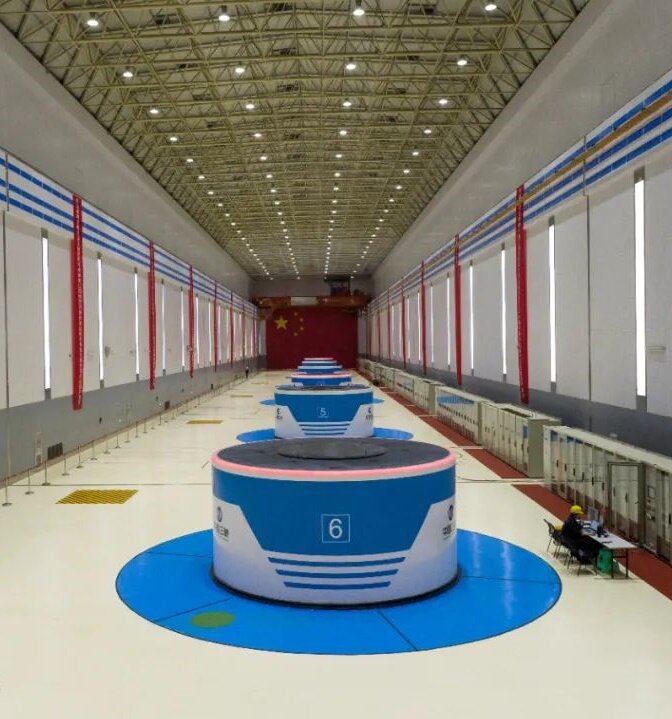 The main workshop of Changlongshan Power Station
At the same time, the power station echoes the adjacent Tianhuangping pumped storage power station. The total installed capacity of the two power stations reaches 3,900 MW, ranking first in the world. It is known as the "Gemini" shining in East China, and the group has become the world's largest pumped water power station. Energy storage base.Editor/Ma Xue
0
Collect