Transportation
Jinyang River Bridge officially opened to traffic
This project is a key transportation project in the important battlefield of the country's poverty alleviation
The No. 6 main pier of the bridge is 196 meters high, plus the 14-meter beam height of the superstructure, which is equivalent to the height of a 70-story building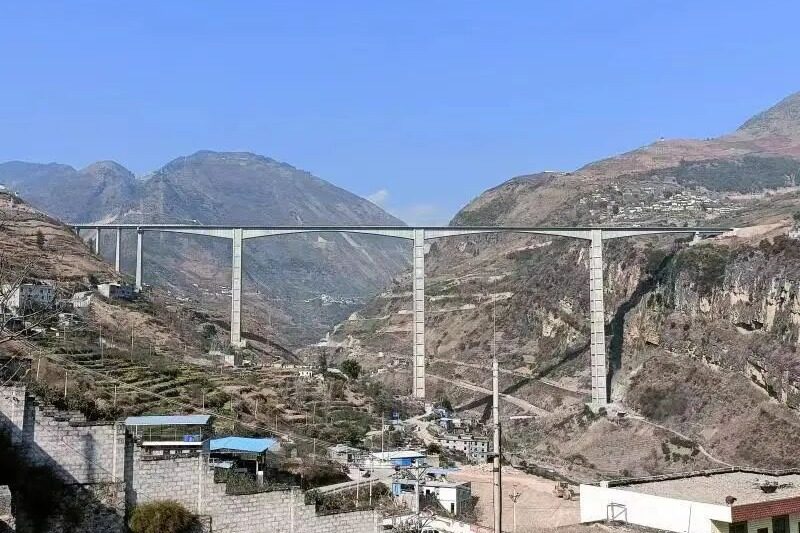 On June 30, 2022, it was learned from the China Power Construction Metropolis Survey and Design Research Institute that the Jinyang River Bridge, the world's highest rigid frame pier bridge, which was constructed and managed by the China Power Construction Metropolis Survey and Design Research Institute, was officially opened to traffic. The excellent results welcome the victory of the party's 20th National Congress and present the party's 101st anniversary.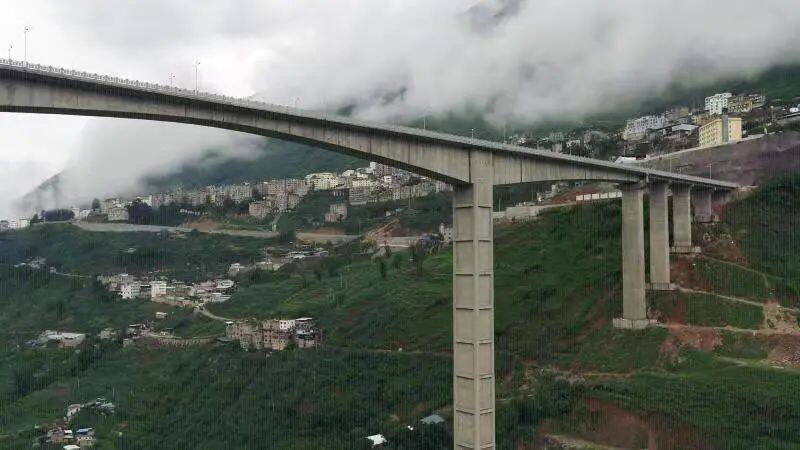 The Jinyang River Bridge is a key transportation project in the national poverty alleviation battle. The bridge spans the deep incised valley of Jinyang River, with a total length of 757.7 meters and 9 piers. Among them, the No. 6 main pier of the bridge is 196 meters high, and the upper structure is 14 meters high, which is equivalent to the height of a 70-story building.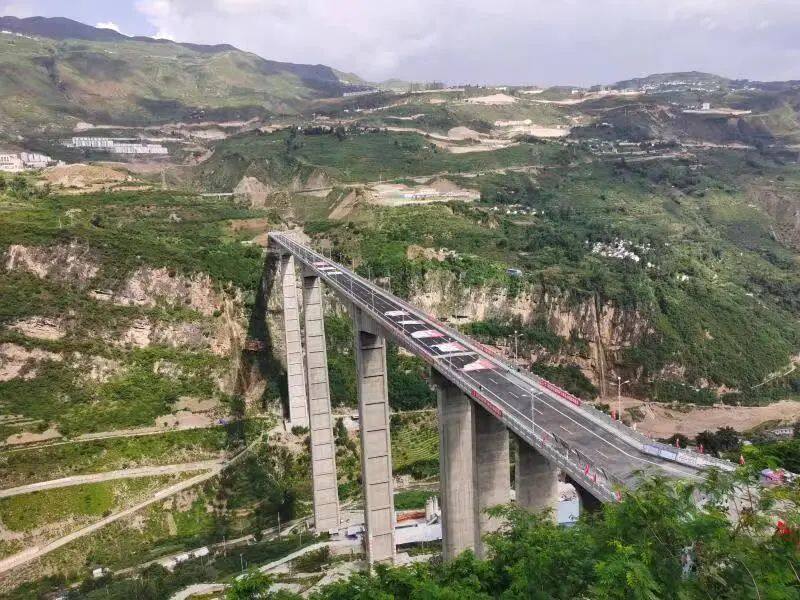 In the construction of the bridge, Chengdu Research Institute gave full play to its advantages in technology and management, cooperated with scientific research units, organized participating units to carry out scientific and technological research and R&D innovation, applied for more than ten national patents and provincial and ministerial-level construction methods, and completed a number of key technology research reports. The key problems such as the structural design of the continuous rigid frame bridge with ultra-high piers, the high-altitude hoisting of steel pipes, the pumping of ultra-high and ultra-long high-performance concrete, and the safety guarantee of the elevator operation of the ultra-high tower crane ensure the safety, quality and progress of the project, save the project cost, and promote the China's bridge construction technology has made great progress.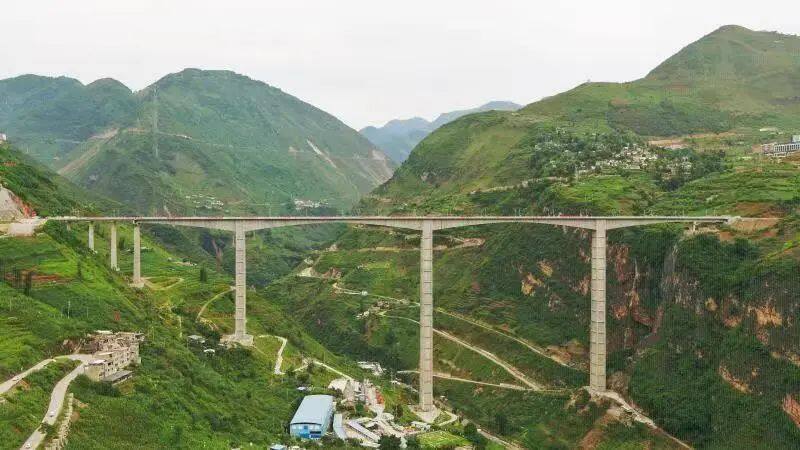 As an important passage connecting the old and new county towns of Jinyang County, the Jinyang River Bridge undertakes the functions of crossing the river on the G356 National Highway and improving regional traffic conditions, benefiting more than 120,000 people, and has been included as one of the key tourist and cultural attractions in Jinyang County. . After the bridge is opened to traffic, the distance between the old and new county towns will be shortened from the original one-hour drive to just a few minutes, which meets the requirements of urban development and people's escape from land disasters in the old county towns, and shoulders the responsibility of local rural revitalization and economic development. important role. Editor/Zhao E
0
Collect