Company
Emergency Guizhou • 2022! Guizhou comprehensive emergency drill
This drill is divided into 1 main venue and 5 sub-venues. The scene is grand and the authenticity is high.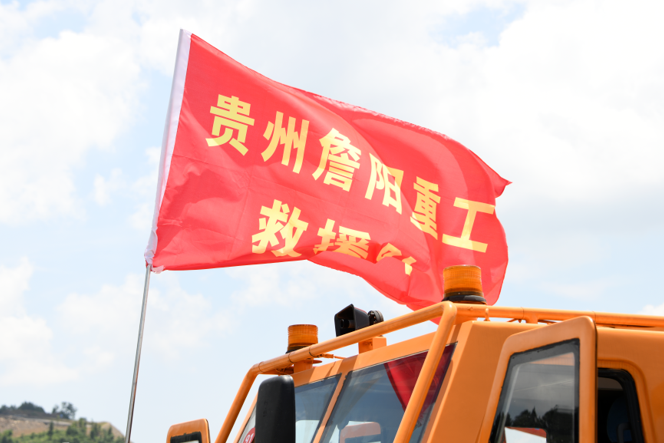 On June 28, 2022, it was sponsored by the Provincial Emergency Rescue Headquarters, as well as the Provincial Emergency Management Department, Transportation Department, Natural Resources Department, Water Resources Department, Health and Health Commission, Fire Rescue Corps, Military Region Combat Readiness Construction Bureau, Armed Police Guizhou Provincial Corps, The "Emergency Guizhou 2022" Guizhou comprehensive emergency drill undertaken by the Zunyi Municipal People's Government was held in Zunyi, Guizhou.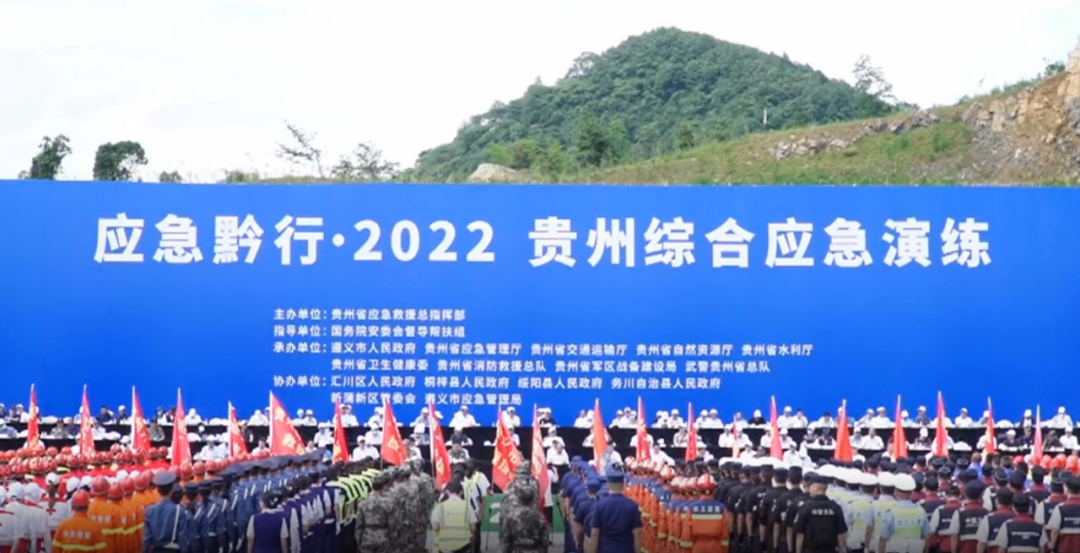 This drill is divided into 1 main venue and 5 sub-venues. More than 3,000 people from more than 20 departments and social emergency forces including emergency response, natural resources, fire protection, health care, transportation, etc., will be assembled to participate in the actual combat drill. The simulation background of the drill is June 2022. Since the 25th to the 27th, Zunyi City has continued to rain heavily. The Zunyi Meteorological Department has issued yellow warnings for rainstorm weather through monitoring, and orange warnings have been issued in some areas. , emergency response, carry out preventive response and emergency response work. The rainfall has continued to increase since 2:00 on June 28, and it was upgraded to a red warning at 7:00. The continuous heavy rainfall caused accidents and disasters to occur simultaneously in 5 different counties (districts) of Zunyi. According to the Zunyi City Emergency Plan for Flood Control and Drought Relief, Zunyi City immediately launched a Level II emergency response, and the Municipal Emergency Rescue Headquarters quickly organized emergency forces to carry out rescue operations. The Guizhou Provincial Emergency Rescue Headquarters dispatched a working group and a rescue team to the disaster area to guide local rescue efforts.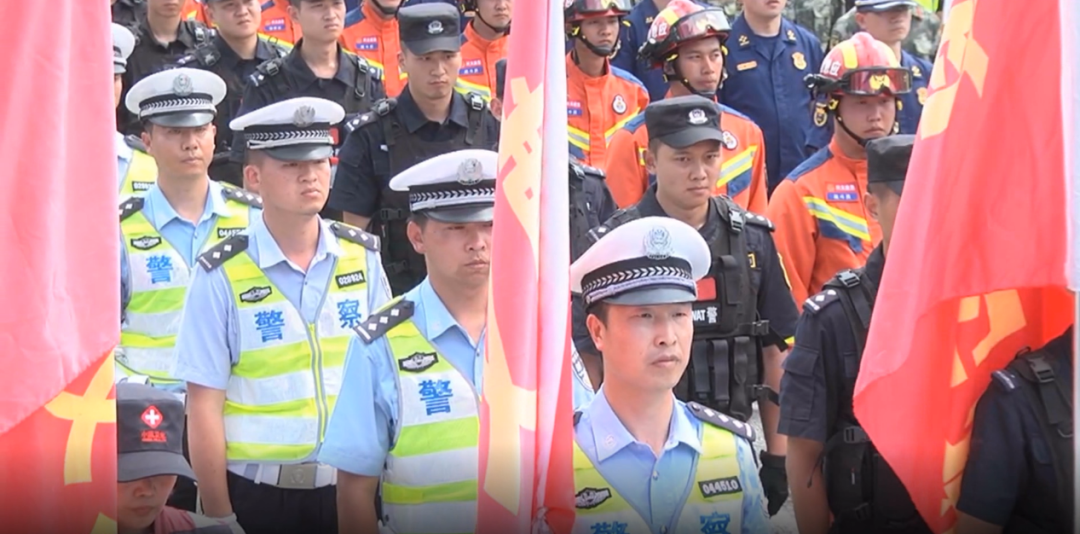 Guizhou Zhanyang Heavy Industry participated in this exercise as the only emergency equipment manufacturing enterprise in Guizhou, and displayed 8 high-speed series and unmanned series equipment in the demonstration. Among them, the "Dual-Armed Man" multi-functional wireless remote control wrecker, "Wolverine" high-speed wireless remote control wrecker and "Beetle" amphibious follower robot form an "unmanned equipment matrix", the tonnage of the matrix equipment covers 0.25-15 tons , all have the function of ultra-long-distance wireless remote control, different rescue modules can be replaced, and the equipment can work together, so that rescuers can always carry out rescue work within a safe range, which can be used for mine rescue, hazardous chemical rescue, tunnel underground rescue, firefighting fire extinguishing etc. In addition, high-speed emergency rescue excavators, "Emergency Little King Kong" high-speed multi-functional emergency rescue and rescue engineering vehicles, and "All-Tiger" amphibious all-terrain vehicles form a "high-speed comprehensive rescue equipment matrix", with high-speed mobility, multi-function, and informatization. With high-level features, it can be used as a disaster advance vehicle to arrive at the rescue site as soon as possible to carry out rescue work. It can be used in scenarios such as debris flow disasters, mine rainwater inversion, reservoir overflow dam danger, and highway slope collapse.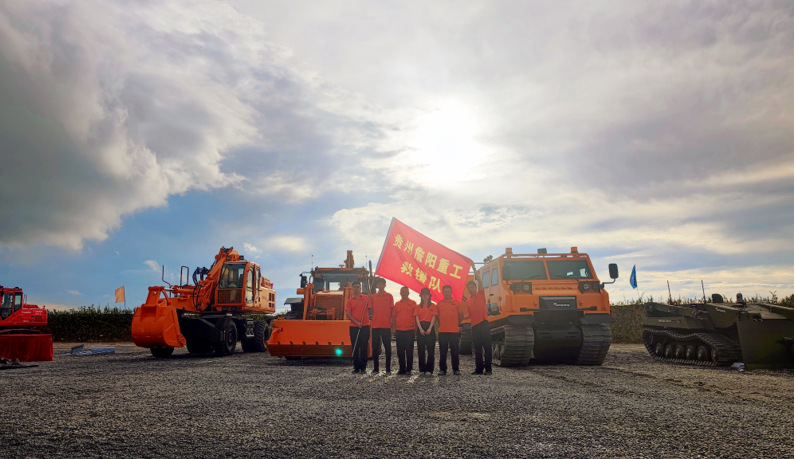 During the drill, Wu Qiang, member of the Standing Committee of the Guizhou Provincial Party Committee and executive vice governor, Wang Kefu, member of the Party Committee and deputy director of the Guizhou Provincial Emergency Management Department, and Li Yong, the captain of the Guizhou Fire Rescue Corps, visited the booth of Zhanyang Heavy Industry in Guizhou and gave Highly affirmed and supported, Lv Qian, Secretary of the Party Committee and General Manager of Guizhou Zhanyang Heavy Industry, introduced the technological advancement and product innovation of the equipment in the field of emergency rescue.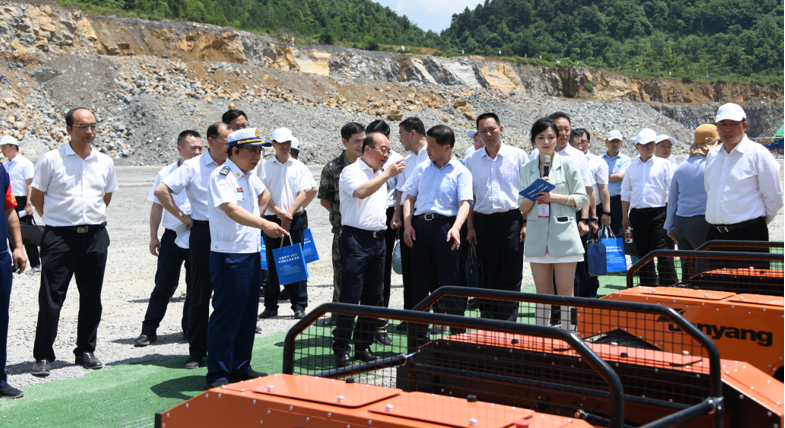 The drill was successfully completed according to the original plan, the disaster information was reported accurately and quickly, the participating teams were in place in a timely manner, and the disaster situation was properly handled. This drill has played a positive role in promoting the normalization of emergency response in Guizhou Province, and effectively improved the on-site emergency response and coordination capabilities of each rescue team. In response to the current natural disaster emergencies in Guizhou Province, Guizhou Zhanyang Heavy Industry will continue to cooperate with various emergency units to strengthen the construction of emergency response systems, and use reliable and practical high-end emergency equipment to improve the ability of rescuers in emergency rescue and the ability of the people in post-disaster emergency situations. Rapid reconstruction and strengthening of emergency response capabilities in Guizhou Province.Editor/XingWentao
0
Collect