Hydrogen + Storage
Chint Group signed a contract for Ninghai solar cell and battery module project
The total investment of the project is 12 billion yuan, and the output value after the project is completed is about 36 billion yuan
In 2022, Chint New Energy's manufacturing sector will set up its headquarters in Haining and continue to develop towards the forefront of the industry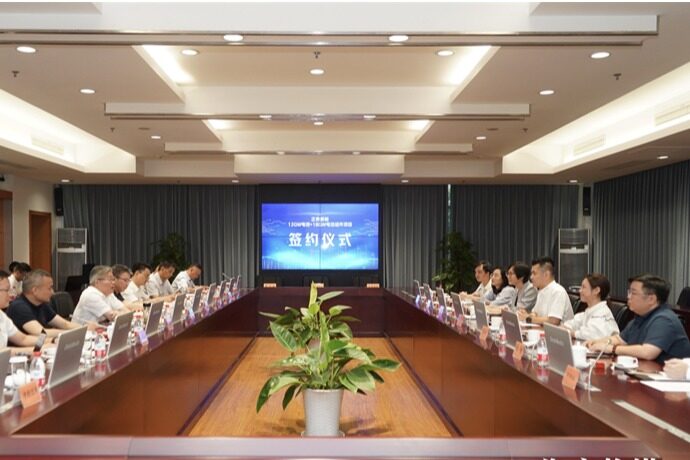 On June 30, 2022, the signing ceremony of the 12G watt battery + 18G watt battery module project of Chint New Energy Technology Co., Ltd. was held in Haining, Zhejiang. Cao Guoliang, Secretary of the Municipal Party Committee, attended the meeting.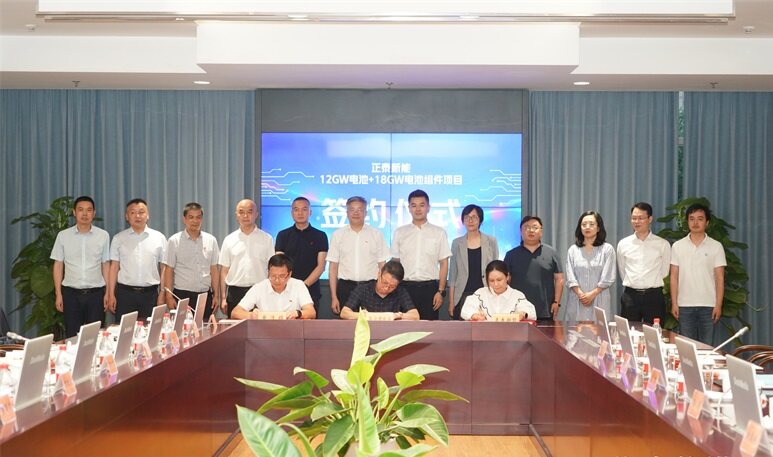 Founded in 2015, Chint New Energy Technology Co., Ltd. is a clean energy solution provider under Chint Group integrating development, construction, operation and service. The 12G watt solar cells and 18G watt solar cells invested and constructed in Huangwan this time The component project, with a total land area of 1,180 mu, has a total investment of 12 billion yuan, of which the investment in fixed assets is 8 billion yuan. After the project is put into production, the output value is about 36 billion yuan, and the annual profit and tax is about 2.5 billion yuan.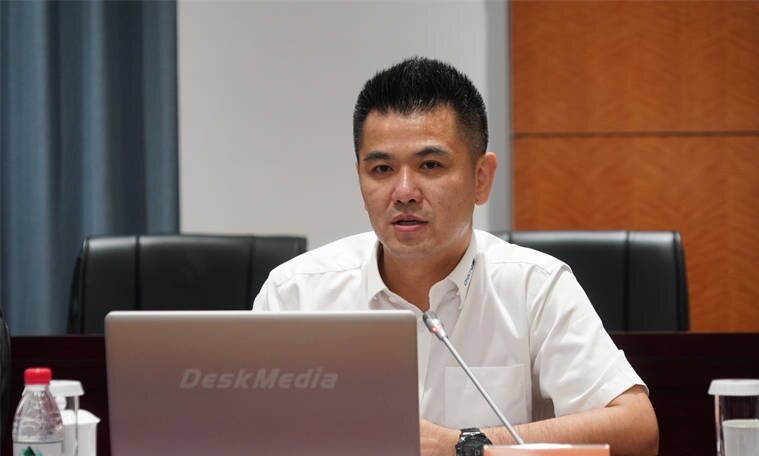 At the signing ceremony, Lu Chuan, director of Chint Group and chairman and president of Chint New Energy, said that since 2016, Chint has grown from nothing to large in Haining. The town party committee, government and departments at all levels strongly support, help and encourage. In 2022, Chint New Energy's manufacturing sector will set up its headquarters in Haining, increase the pace of development of the manufacturing sector, and continuously impact the forefront of the industry. The contracted project will use the latest technology to meet the needs of customers for products with the highest efficiency and the best cost. It is confident to develop the photovoltaic manufacturing sector of the enterprise from running with the industry to the leader in Haining. Trend of the industry.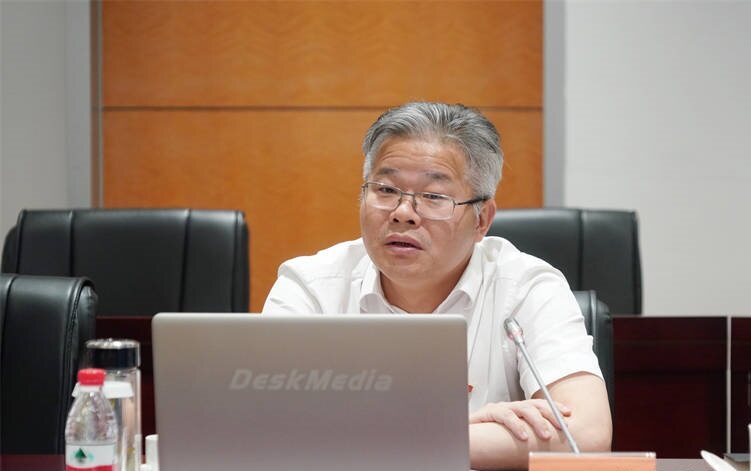 Cao Guoliang extended a warm welcome to all the guests who attended the signing ceremony and congratulated the successful signing of the project. He said that Haining is a feng shui treasure land for investment and development. After Chint's new energy sector came to Haining, it has developed faster and better. This signing is not only a strategic choice for Chint and Haining to deepen cooperation and seek common development, but also another milestone in the development of Haining's new energy industry. It is believed that the construction of the project will promote the development of Chint's new energy sector to achieve a qualitative leap. Haining will continue to increase the introduction and cultivation of chain-based enterprises and key enterprises, adjust measures to local conditions, attract business through business, and focus on industrial agglomeration, functional transformation, and comprehensive optimization. Editor / Zhao E
0
Collect