Transportation
Tianjin Port Collection and Distribution Port Freight Channel Started
The total length of the project is about 21.3 kilometers, and the main line speed is 80 kilometers per hour
After the project is completed, it will serve the coordinated development of Beijing-Tianjin-Hebei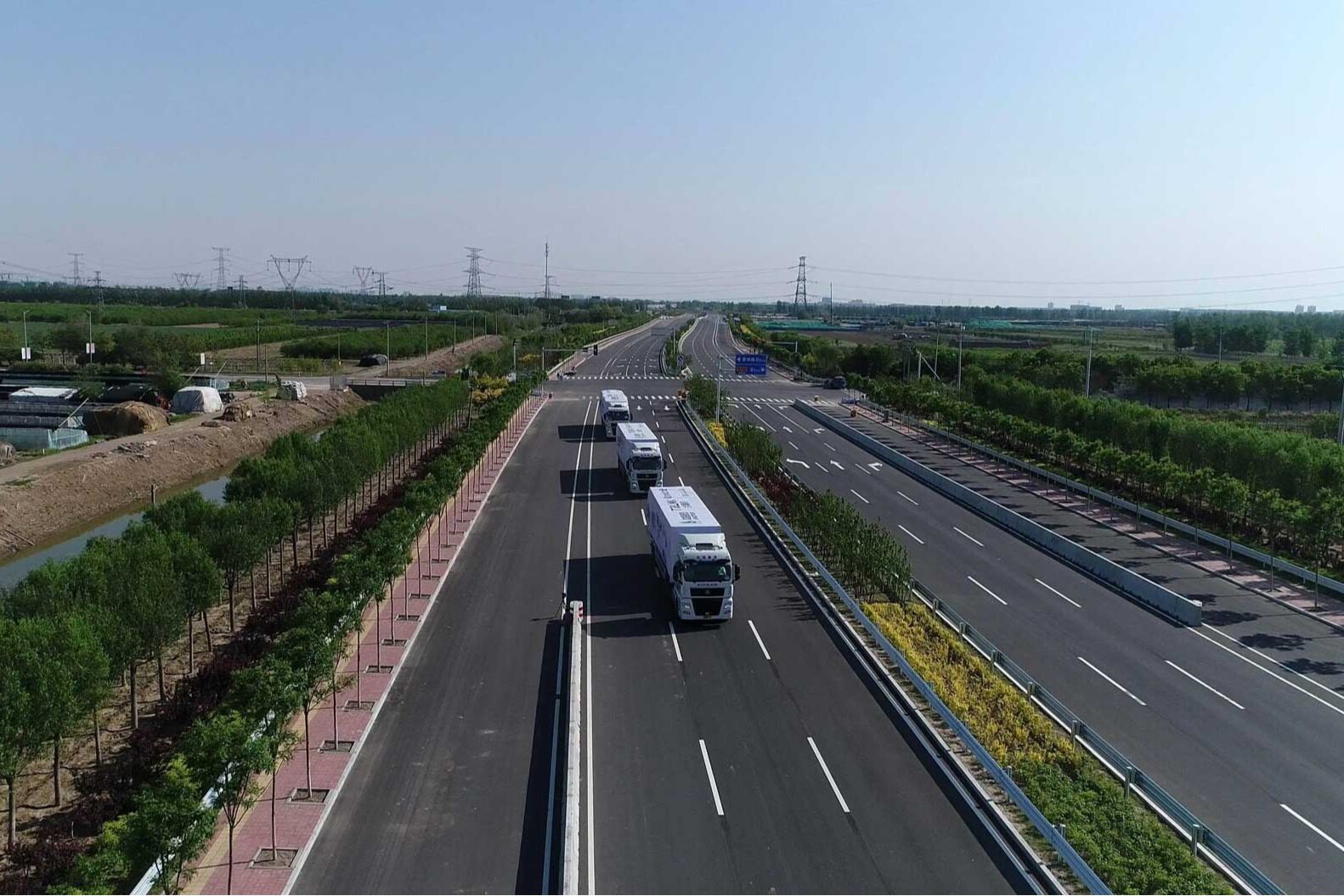 On July 1, 2022, under the full promotion of Tianjin Municipal Transportation Commission and Binhai New Area, the first section of the dedicated freight channel for collection and distribution in Tianjin Port officially started construction.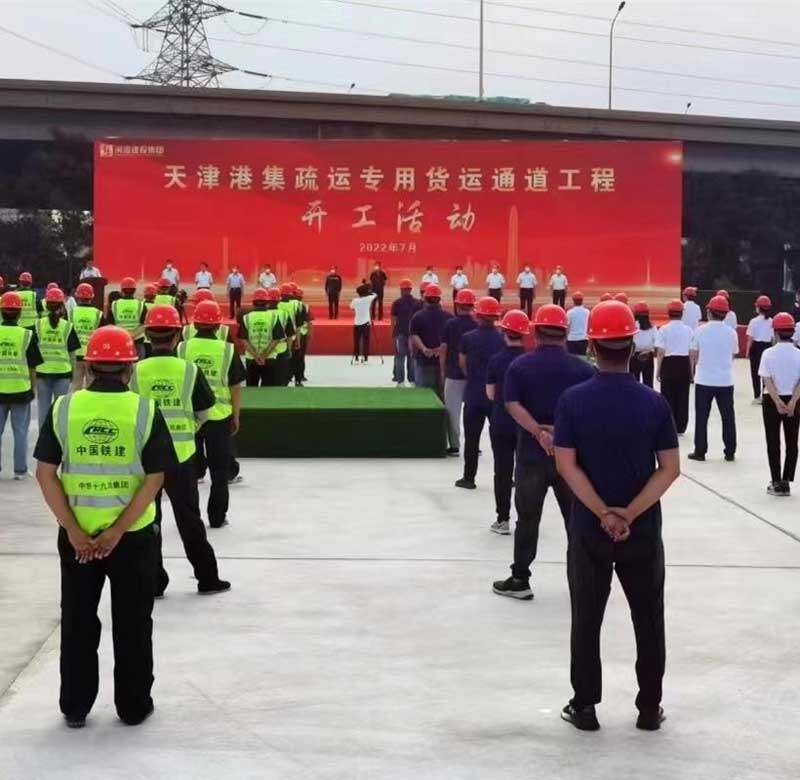 Tianjin Port Collection and Distribution Special Freight Channel Project
The project starts at the intersection of Beijing-Tianjin-Tangshan Expressway and Changshen Expressway, and ends at Haitie Avenue in Tianjin Port Area, with a total length of about 21.3 kilometers. It adopts two-way 8-lane to two-way 12-lane expressway and expressway standard construction , the main line design speed is 80 km/h. There are 5 interchanges, 1 main line toll station, 2 ramp toll stations, and the project approval estimate is 15.8 billion yuan.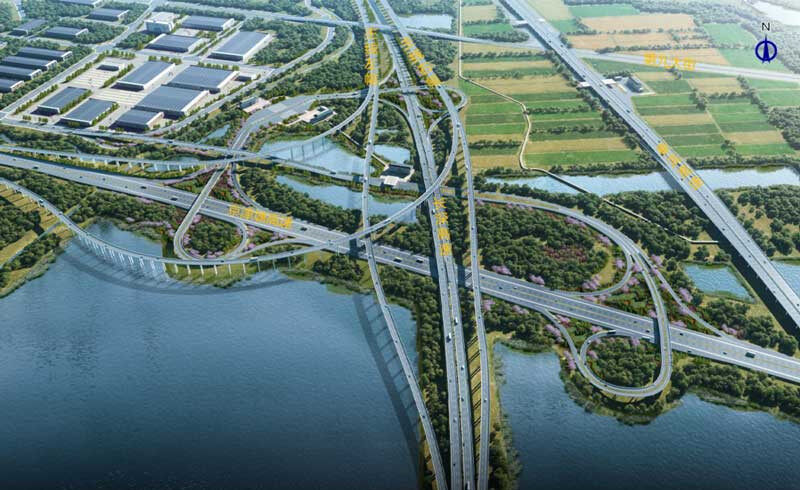 At present, the main line of the first opening section of the project is about 2.5 kilometers long, and is constructed according to the urban expressway standard. It starts at about 400m west of Haibin Avenue, crosses Haibin Avenue, Yuejin Road and Beigang West Road in the form of a viaduct to the east, and ends at Haitie Avenue and Beigang Road in the port area. One super bridge for the main line is set as the super bridge in the Tianjin Port section, and one for some interchanges.
The special freight channel for collection and distribution of Tianjin Port connects Beijing-Tianjin-Tangshan Expressway, Binhai New Area Ring Expressway and Haibin Avenue. After completion, the port's collection and distribution system will be further optimized, and the contradiction between the port and city will be resolved. It forms a fast channel for Tianjin Port's "North in and out" external communication, and closely links Tianjin Port with the inland deep hinterland, which is an important infrastructure support for the construction of a world-class smart port and a green port. At the same time, it has also improved the trunk road network in the northern area of Binhai New Area, forming a major traffic artery for quick relief of passengers and freight.

Li Zhiwei, chairman of the infrastructure company of Binhai Construction Investment Group, introduced that the design of the project emphasized forward-looking, foreseeable and technological features. The large-capacity collection and distribution dedicated freight channel emergency support technology, the large-scale use of ecological and environmental protection materials, the smart bridge health monitoring system, the bridge seismic technology, the new anti-ice and snow melting asphalt pavement and other advanced smart green technologies are applied to the project construction throughout. As the main force of urban infrastructure construction, it will accelerate the project construction and create a new generation of port collection and distribution dedicated freight channels with distinctive features such as digital management of facilities, intelligent operation management and control, and innovative service methods. Make positive contributions to creating a new situation of building a socialist modern metropolis in an all-round way. Editor/He Yuting
0
Collect