Transportation
Shanghai-Kunming Expressway Shangrao City Section Tenders
The total length of the project route is 28.342 kilometers, and the total investment of the project is 27.315 billion yuan
The main line of the project adopts the standard construction of two-way eight-lane expressway with a design speed of 100 km/h
On June 30, 2022, Jiangxi Public Resource Trading Network released the tender announcement for the general contracting of the design and construction of the Shangrao urban section of the Shanghai-Kunming Expressway Liyuan to Dongxiang section reconstruction and expansion project. Management company, the total investment of the project is 27.315 billion yuan.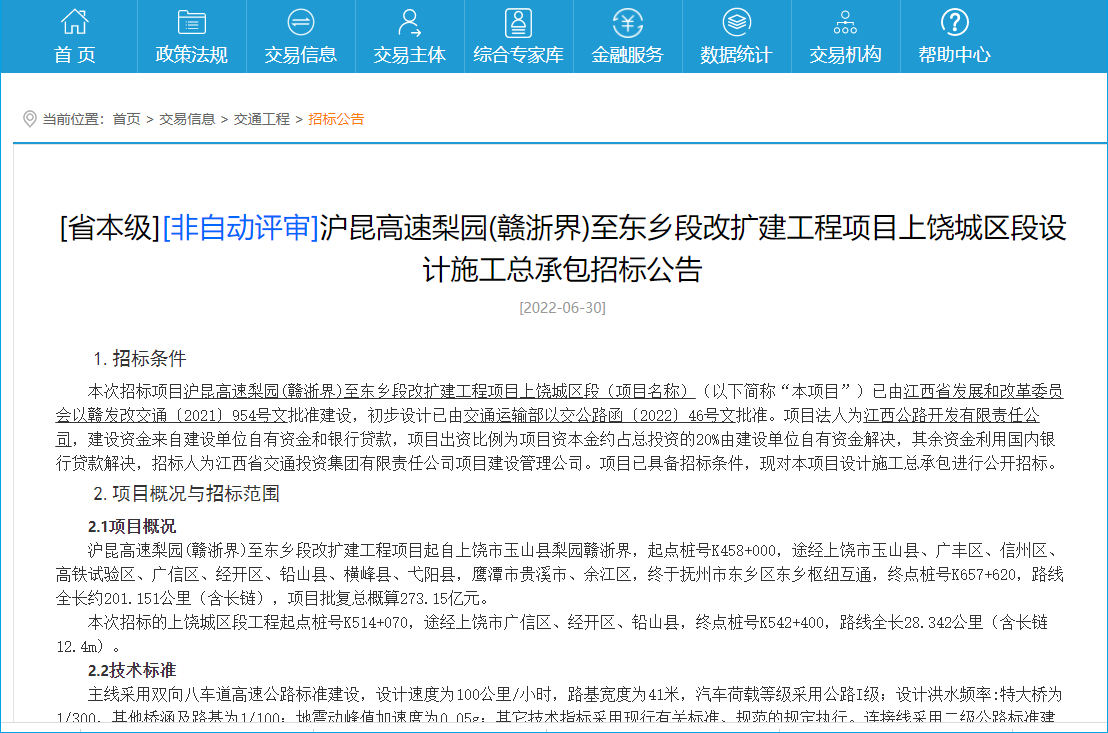 Project Overview
The reconstruction and expansion project of the Liyuan-Dongxiang section of the Shanghai-Kunming Expressway starts from the Liyuan-Jiangxi-Zhejiang border in Yushan County, Shangrao City. Economic Development Zone, Yanshan County, Hengfeng County, Yiyang County, Guixi City and Yujiang District of Yingtan City, and finally Dongxiang Hub in Dongxiang District, Fuzhou City, the terminal station number is K657+620, and the total length of the route is about 201.151 kilometers (including chain).
The starting point of the Shangrao urban section project in this tender is K514+070, passing through Guangxin District, Economic Development Zone and Yanshan County of Shangrao City, and the ending point is K542+400. The total length of the route is 28.342 kilometers, including a long chain of 12.4m.
Planned construction period: The construction period is 42 months, including the construction drawing design period of 3 months, the defect liability period of 24 months, and the warranty period of 60 months.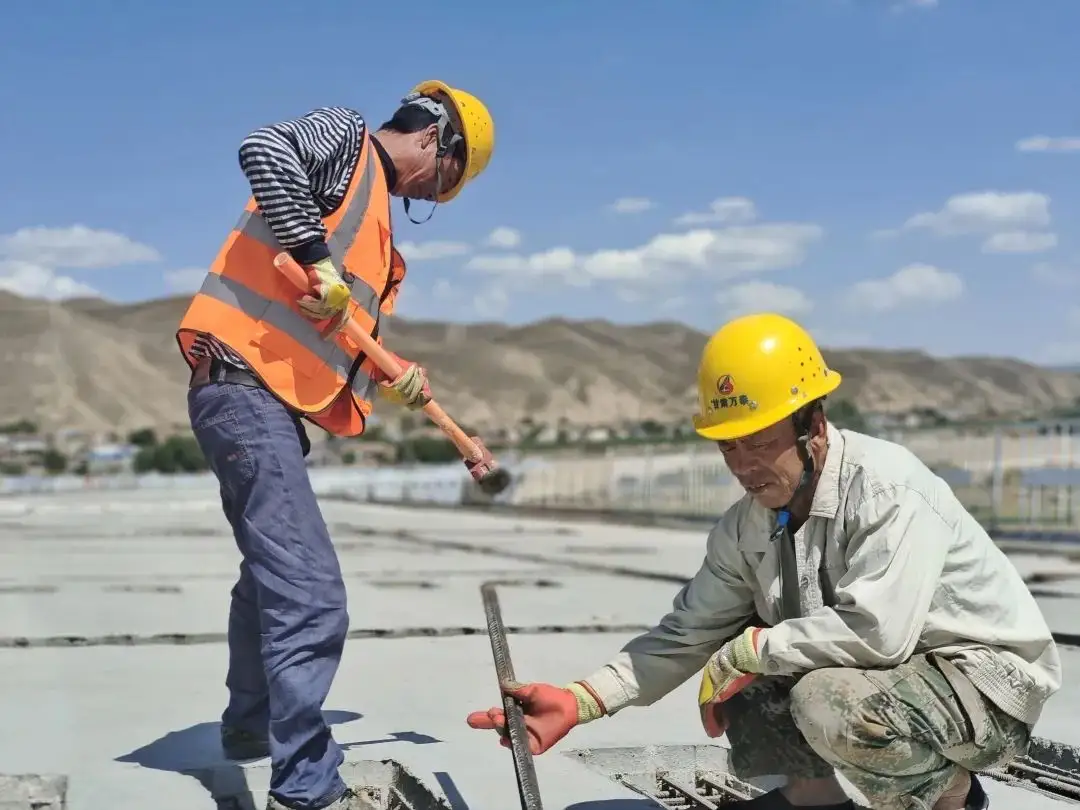 technical standard
The main line adopts the standard construction of two-way eight-lane expressway, the design speed is 100 km/h, the roadbed width is 41 meters, and the vehicle load level adopts highway class I; design flood frequency: 1/300 for extra-large bridges, 1/300 for other bridges, culverts and roadbeds 100; the peak acceleration of ground motion is 0.05g; other technical indicators are implemented in accordance with the current relevant standards and specifications. The connecting line adopts the construction of secondary highway standard, the design speed is 60 km/h, and the width of the roadbed is 12 meters. Keywords: engineering news, engineering construction, engineering construction information
Acquisition and submission of tender documents
Anyone who intends to participate in the bidding, please use the CA digital certificate to download the bidding documents and related materials in the traffic engineering module of the traffic engineering subsystem of the electronic trading system of the Jiangxi Provincial Public Resource Trading Platform from July 1, 2022 to July 8, 2022. . The deadline for submission of tender documents is 9:30 on September 1, 2022. Editor/Zhao E
0
Collect