News
Iraqi Missan combined cycle power plant project put into operation
Kadimi said that the Missan combined cycle power plant will greatly ease the pressure on Iraq's electricity supply
On July 3, 2022, local time, the Iraqi Missan combined cycle power plant project, which was surveyed and designed by Zhejiang Research Institute of Energy China and contracted by Tianjin Power Construction Construction Co., Ltd., held a commissioning ceremony. Prime Minister Mustafa Kadimi cut the ribbon for the completion of the project. Cabinet ministers presided over the ceremony. The Governor of Missan Province, Ali Dowa, and Minister of Electricity, Adele Karim, attended the ceremony.
At the ceremony, Kadimi spoke highly of the Chinese builders overcoming the impact of adverse factors such as the epidemic and bad weather to ensure high-quality performance of the contract. He said that the completion of the Missan Combined Cycle Power Plant will greatly ease the pressure on Iraq's power supply, promote social and economic development and improve people's livelihood. Among them, Missan Province, where the project is located, will benefit first; at the same time, the implementation of the project will promote the joint construction of the Belt and Road Initiative Quality development is a successful case of win-win cooperation between China and Iran.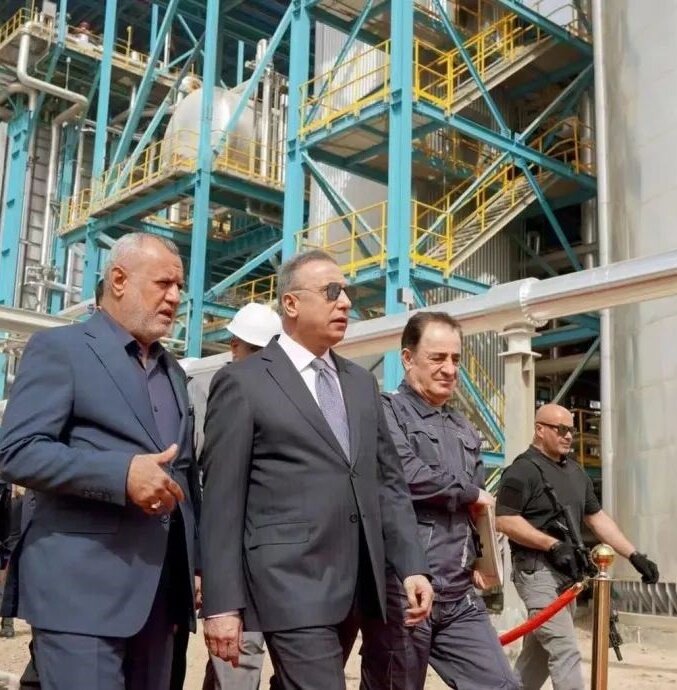 The Missan Combined Cycle Power Plant project is located in the southeast of Amara City, Missan Province, Iraq. It is a key project in Iraq and the Missan Province. Construction started on May 15, 2019, and two single-cycle units will be used on October 26, 2021. The fuel oil was successfully connected to the grid. On June 26, 2022, natural gas will be used to connect to the grid for power generation. On July 3, 2022, the ribbon-cutting ceremony will be held.
The project design unit has an installed capacity of 800 MW, and is composed of 2 Siemens SGT5-4000F improved gas-fired units and 1 SST5-4000 unit to form a combined cycle unit. After completion, the power plant's single unit and total installed capacity will rank among the top in the local area. China Energy Construction builders are stationed overseas and contribute to the development of the Belt and Road Initiative.Editor/Ma Xue
0
Collect