New infrastructure
State Grid Shanxi 26 power grid projects started in a centralized manner
The power grid infrastructure series project has a new line of 573 kilometers and a substation capacity of 4.89 million kVA
The 26 key projects under construction this time cover 10 cities in Shanxi Province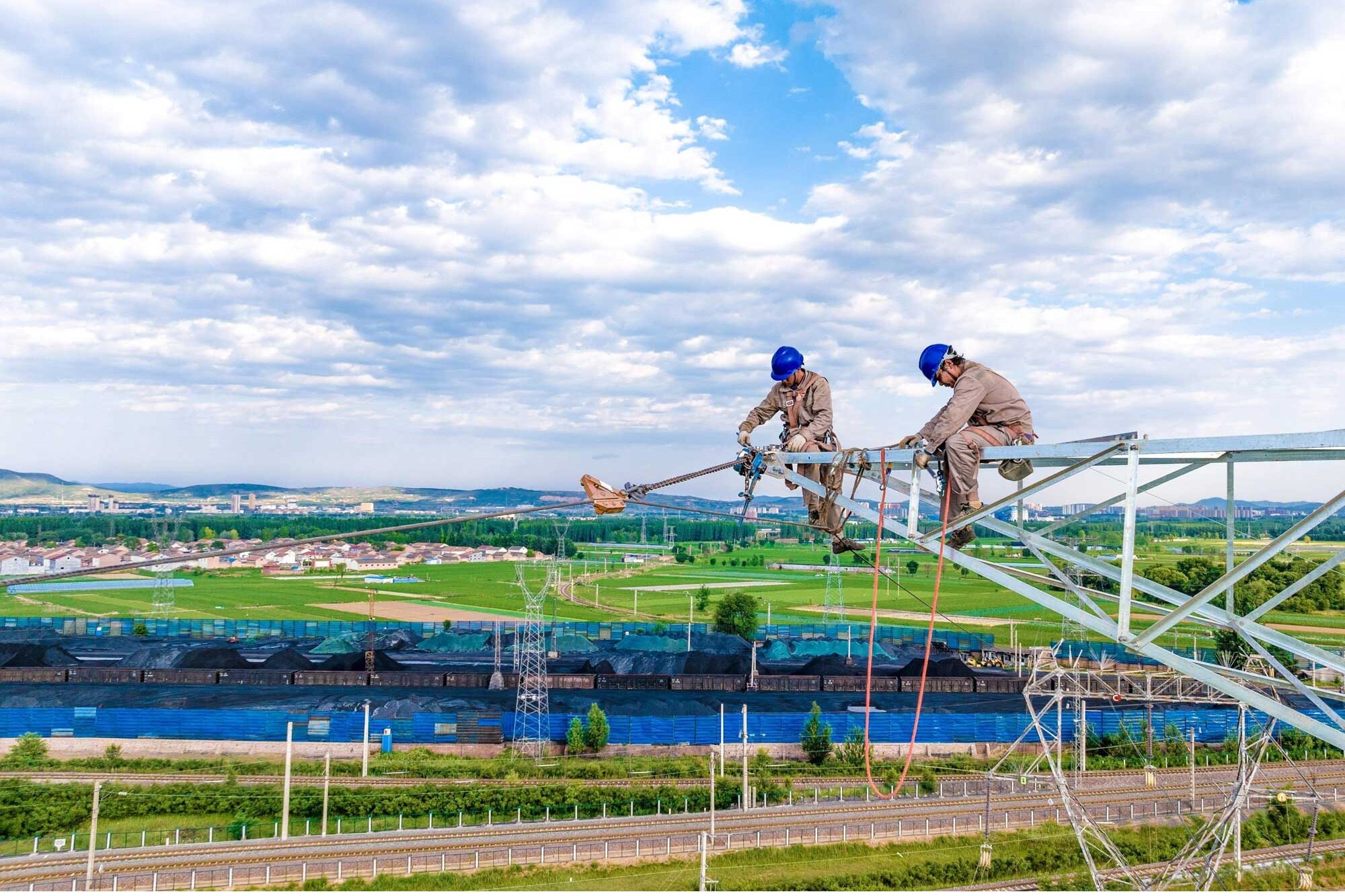 On July 20, 2022, State Grid Shanxi Electric Power held a centralized start-up ceremony for a series of grid infrastructure projects serving the "three batches", providing strong support for the construction of development zones and key projects in Shanxi Province.
26 key projects
It is reported that this series of projects includes 26 key projects including 500 kV Jinzhong No. 3 main transformer expansion, 220 kV Jincheng peripheral power transmission and transformation, with a total investment of 2.6 billion, a new line length of 573 kilometers, and a substation capacity of 4.89 million kVA. , covering 10 cities in Shanxi Province. After the completion of the series of projects, it can further improve the reliability of the regional grid, provide power support for key projects in the province, meet the electricity demand of important development zones such as Taixin Economic Zone and Comprehensive Reform Demonstration Zone, and contribute to the high-quality economic and social development of Shanxi Province. Get empowered.
Economic development, electricity first. Shanxi Electric Power fully meets the electricity demand of the project, serves the economic development of the province, and serves the "three batches" of grid infrastructure projects. A powerful measure to help stabilize the broader economic market. Since 2022, Shanxi Electric Power has built key projects of high efficiency, and has successively put into operation a number of key backbone grid projects such as 500kV Taiyuan North Power Transmission and Transformation, Pinglu (Minghai Lake) No. , the power grid resource allocation and new energy collection capacity have been further enhanced, the 110 kV and above projects have been started and the production rate has exceeded the milestone plan, and 29 supporting power grid projects have completed power transmission, effectively serving the economic and social development of Shanxi Province and ensuring peak availability. Reliable power supply in summer.
In the second half of 2022, Shanxi Electric Power will adhere to the fundamental premise of safe construction, take high-quality construction as the core task, take compliance construction as the basic guarantee, consolidate the foundation, continuously improve the lean management level of infrastructure, and comprehensively promote the high-quality power grid infrastructure projects. Putting into production and achieving effective results, it will make new contributions to the social and economic development of Shanxi. Editor/He Yuting