Hydroproject
The rural water supply PPP project in Pengzhou, Sichuan officially started
At present, the water supply in rural areas of Pengzhou mainly relies on small water plants
After completion, it will solve the situation of more than 200,000 people using tap water in rural areas of Pengzhou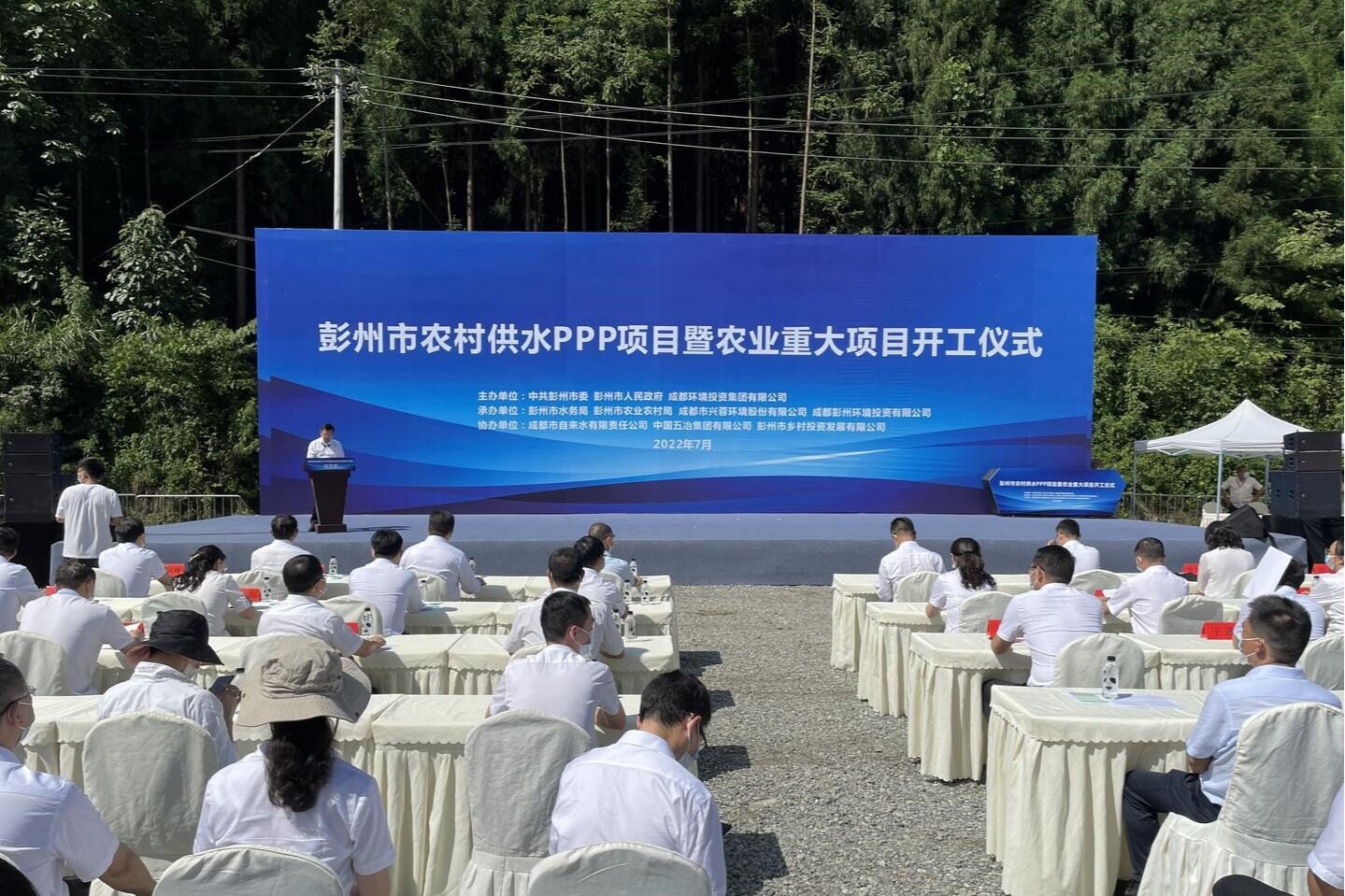 On July 28, 2022, the groundbreaking ceremony of the Pengzhou Rural Water Supply PPP Project and Major Agricultural Project with a total investment of 2.109 billion yuan was held in Baicha Village, Bailu Town, Pengzhou City. At the event, the Pengzhou Municipal People's Government signed a memorandum of cooperation with Chengdu Xingrong Environment Co., Ltd. The two parties will take the introduction of water from the Seventh Water Supply Plant in Chengdu as the beginning of their strategic cooperation, based on the balanced allocation of water resources, scientifically carry out the strategic layout of major water source projects, and further deepen cooperation in the field of water and environmental protection business.
Pengzhou Rural Water Supply PPP Project
According to reports, the total investment of the rural water supply PPP project in Pengzhou is about 1.85 billion yuan. The project includes the new Bailu Lake Reservoir, the Bailu Lake Water Plant and the Xiaoyudong Water Plant, and the newly rebuilt 1,530-kilometer water supply main and branch pipelines.
Xie Zhiwei, deputy director of Pengzhou Water Affairs Bureau, introduced that after the project is completed, the penetration rate of tap water in rural areas of Pengzhou will increase to more than 95%, and the vast hilly and dam areas will drink tap water of the same source and quality as the urban area, optimizing and improving the whole area of Pengzhou. rural water supply system.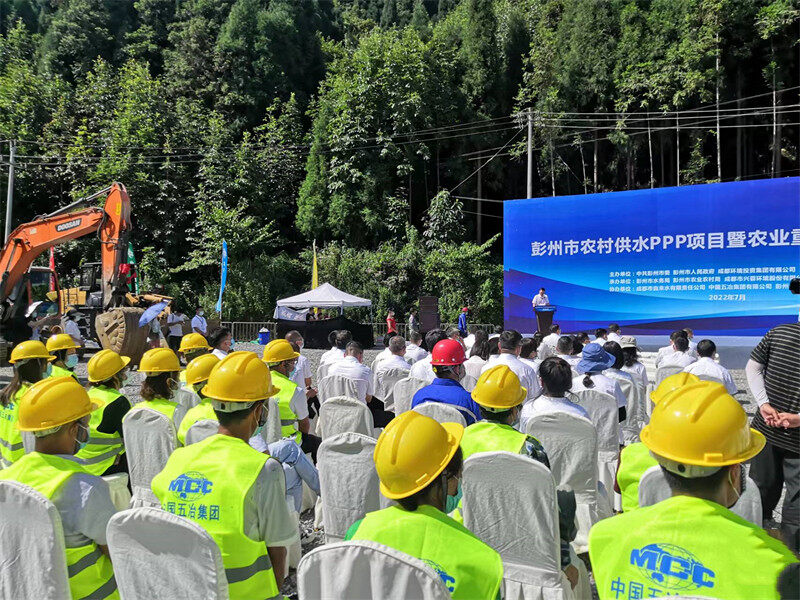 At the same time, the major agricultural projects in Pengzhou, including the high-standard farmland construction project with an investment of 115 million yuan and the construction project of the innovation center of vegetable seed industry in southern China with an investment of 144 million yuan, will effectively consolidate and improve food production capacity and ensure food security. Realize the high-standard farmland "good-field grain use" after completion; at the same time, it will greatly enhance the scientific research and production capacity of the vegetable seed industry, and become an engine for the high-quality development of the regional vegetable industry. On the basis of ensuring the safety of the "vegetable basket", we will improve energy and efficiency and provide sufficient supply.
Li Yonggang, deputy general manager of Chengdu Environment Group, said that Chenghuan Group and Pengzhou have established a good relationship in cooperation. In the future, the two parties will strengthen cooperation, seize the great opportunity of Chengdu to build a park city demonstration area that implements new development concepts, and activate resources. Endowment, strong industrial advantages, continue to increase investment, according to the concept of unmanned production, intelligent management, and door-to-door service, the Pengzhou rural water supply PPP project will be built into a high-quality demonstration livelihood project to ensure rural drinking water safety. Editor/He Yuting