Hydroproject
The people in Fuyang City started drinking water diversion project
The main construction contents of the project include water intake works, surface water plants, and pipe network facilities, etc
After completion, it will effectively improve the safety of drinking water for local people and the ecological problems caused by the decline of groundwater level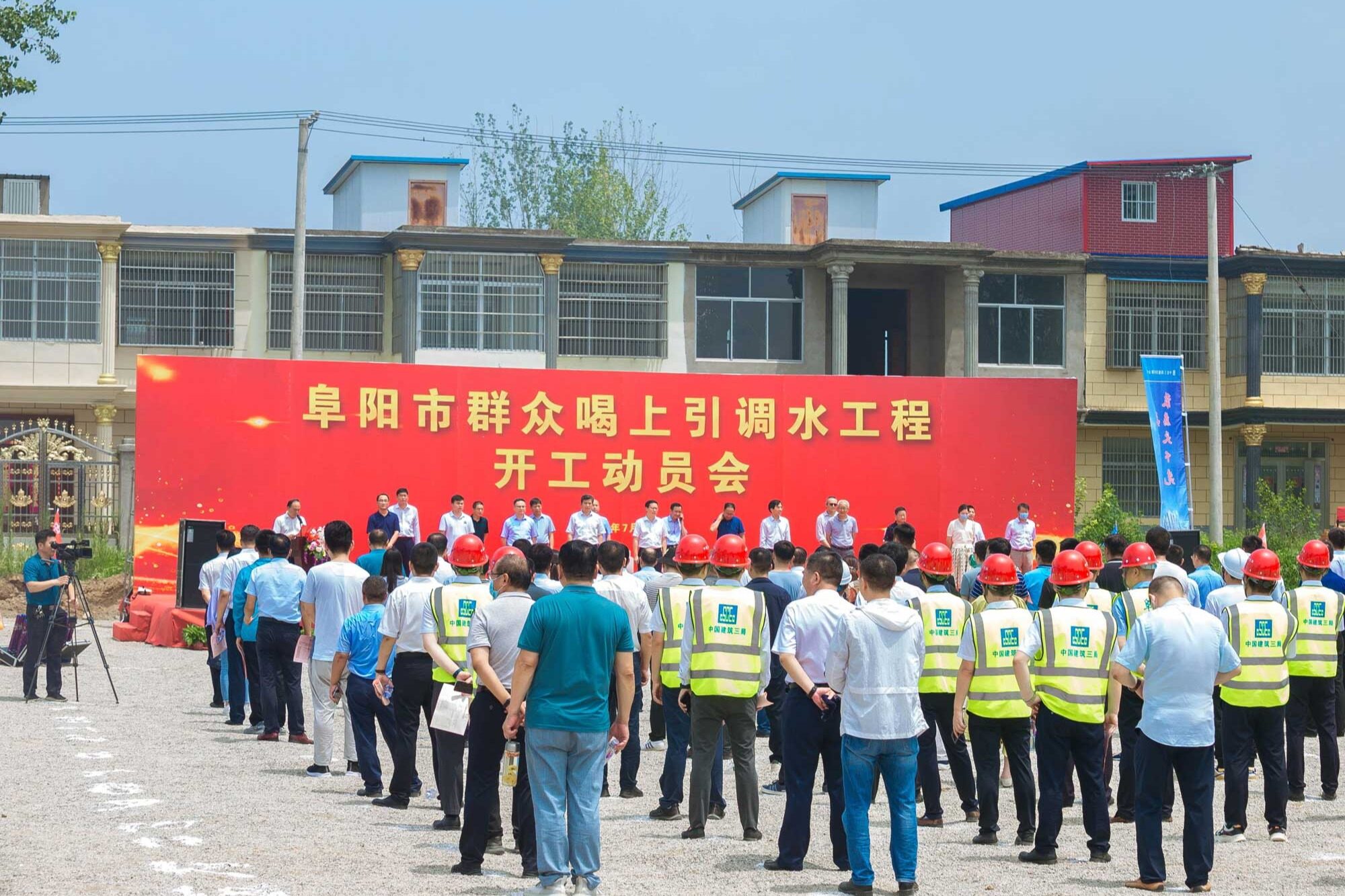 On July 30, 2022, the construction of the water supply security project for rural residents in the 14th Five-Year Plan of Funan County, Anhui, undertaken by the Central State-owned Enterprise China Construction Third Bureau, officially started construction.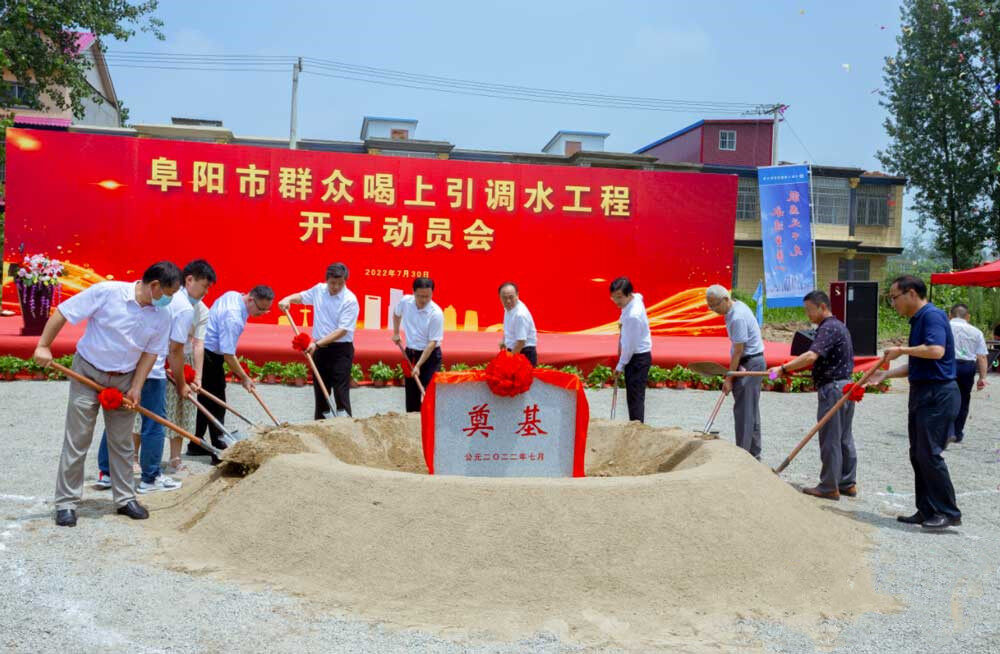 It is reported that in order to thoroughly implement the spirit of General Secretary Xi Jinping's important speech at the symposium on promoting the high-quality development of the follow-up project of the South-to-North Water Diversion Project, effectively improve the level of intensive and economical use of water resources, and solve the problem that people in northern Anhui drink groundwater for a long time, and some groundwater sources contain fluorine and iron. , manganese, etc., water treatment is difficult, and the cost is high. The Anhui Provincial Party Committee and the Provincial Government decided to start the implementation of the water transfer project for people in northern Anhui to drink water, and strive to make people in northern Anhui drink better quality and health by the end of the 14th Five-Year Plan. surface water and basically no groundwater.
People in Fuyang City drink up the water diversion project
The project is located in Funan County, Anhui Province. The construction includes a Huaihe water intake with a capacity of 200,000 tons per day, a new surface water plant with a water supply capacity of 120,000 tons per day, and an expansion of surface water with a water supply capacity of 45,000 tons per day. 1 plant, with a water pipeline of 60.9 kilometers and a water distribution network of 362 kilometers. After completion, it will effectively improve the safety of drinking water for the local people and the ecological problems caused by the decline of the groundwater level, and make the 1.5553 million residents in Funan more drinking Rest assured, cleaner and more abundant high-quality Huai River water provides basic support and strong guarantee for local revitalization and development.
The water supply guarantee project for rural residents in the 14th Five-Year Plan of Funan County, which was started this time, is the key construction content of the water diversion project for the masses in northern Anhui, and it is also a major livelihood project and image project in Fuyang City. The water diversion project is the basic construction of the water distribution project from the water source to the user.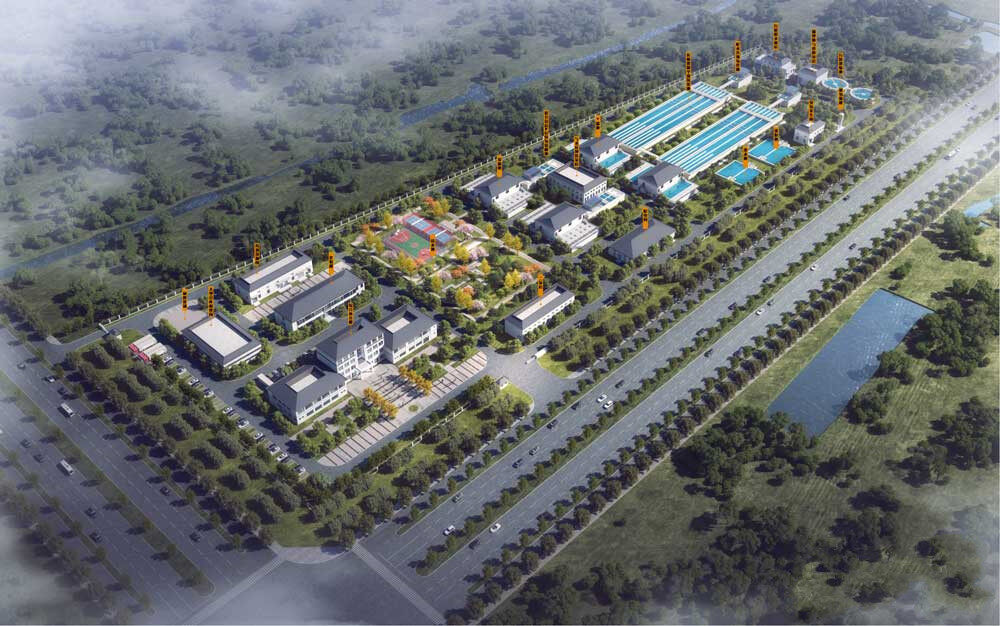 Wang Shengmin, deputy general manager of China Construction Third Engineering Bureau, said that such an important engineering construction task has been handed over to China Construction Third Engineering Bureau. We feel deeply responsible and have a glorious mission. We will fully fulfill our commitments to the owners, always maintain the spirit of striving for the first place, and work closely with each other. Unite and struggle to overcome all difficulties, build a lean management system, scientifically coordinate, strictly control quality, and tighten the strings of epidemic prevention and control and safe production, and are determined to create high-quality projects that live up to the government and the people's heavy trust and expectations. Editor/He Yuting