Construction Frontline
Angola's Dondi University of Technology project officially started
Angola's Dondi Polytechnic University will be able to accommodate 3,000 students when completed
This university, designed in Chinese garden style, constructed in accordance with Chinese standards and built by Chinese companies, is the most modern, energy-saving and environmentally friendly university campus in Huambo province, Angola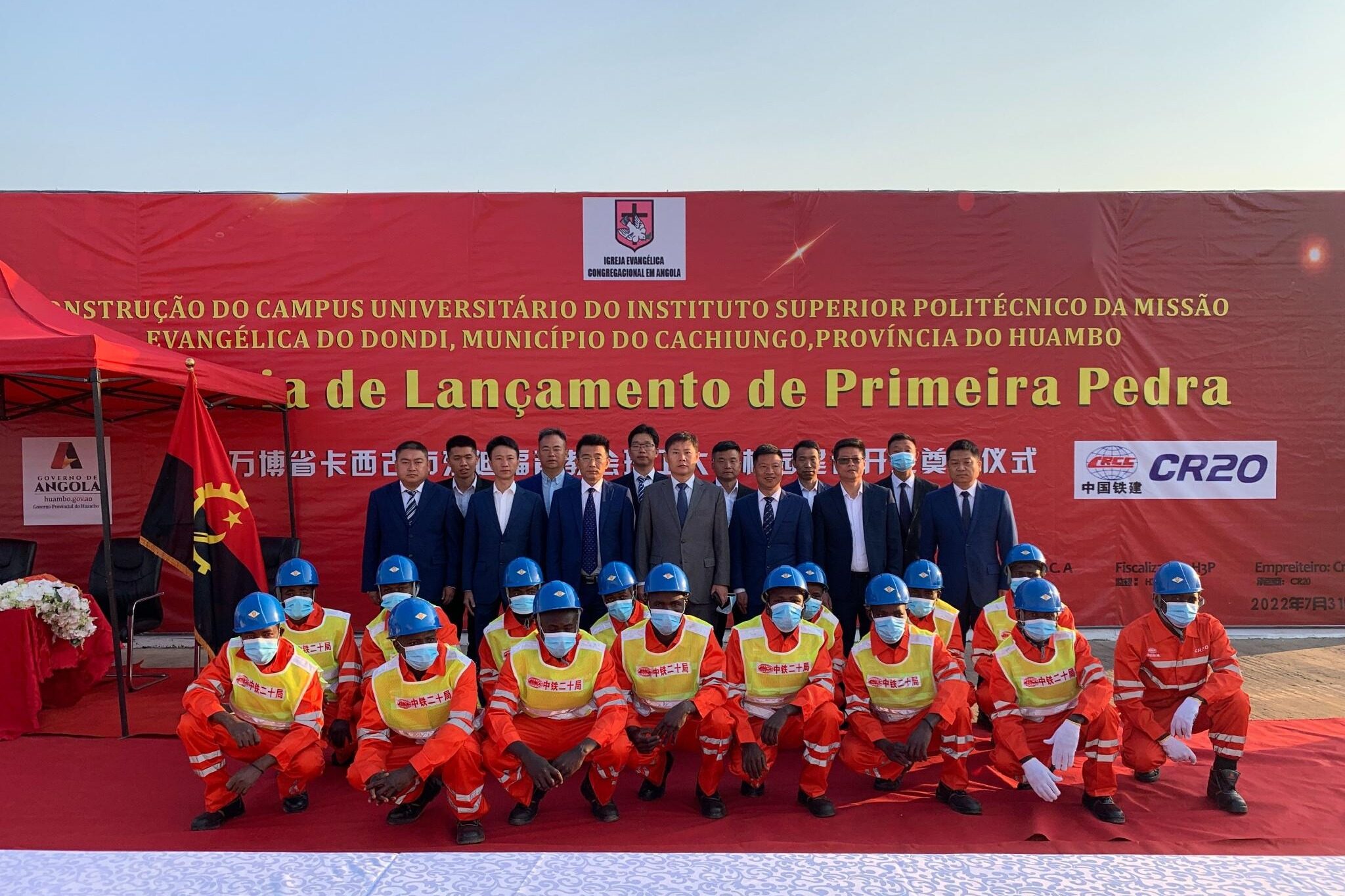 On July 31, 2022, Angola time, the groundbreaking ceremony of Angola's Dongdi University of Technology, which was built by China Railway 20th Bureau Angola International Company in the EPC model, was held. Roti, Governor of Huambo, Angola, and well-known figures from the religious circles in Angola attended. Representatives of the design unit, supervision unit, representatives of the contractor China Railway 20th Bureau, officials of the Huambo provincial government, and local people attended the groundbreaking ceremony.
Angola Polytechnic University of Dondi
Angola Dongdi University of Technology is located in the National Cultural Heritage Center of Angola in Huambo Province, covering a total area of about 342 hectares, mainly including 10 structural units such as teaching buildings, laboratories, administrative buildings, dormitory buildings, libraries, auditoriums, and canteens. The total construction area is about 13,000 square meters, and the contract construction period is 12 months.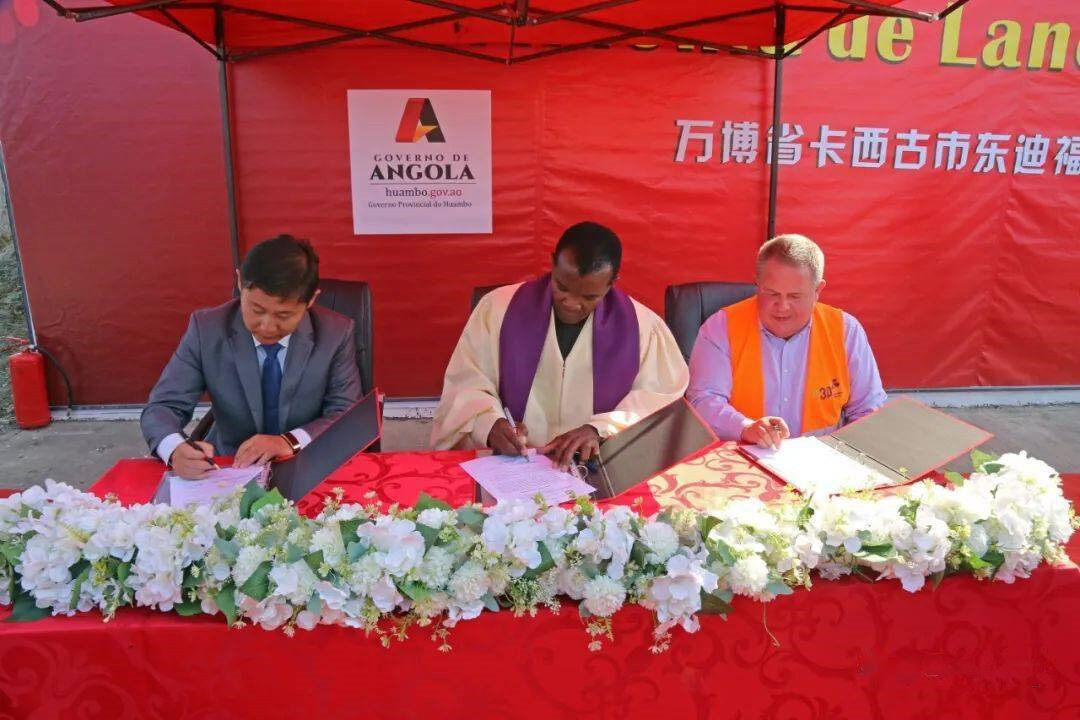 The school is designed to accommodate 3,000 students, offering disciplines such as architecture, civil engineering, agricultural engineering, nursing, clinical, biological sciences, psychology, etc. It is also equipped with health science laboratories, science laboratories and other facilities, which will vigorously promote the prosperity of education in Angola development to help Angola's economic and social development and improvement of people's livelihood.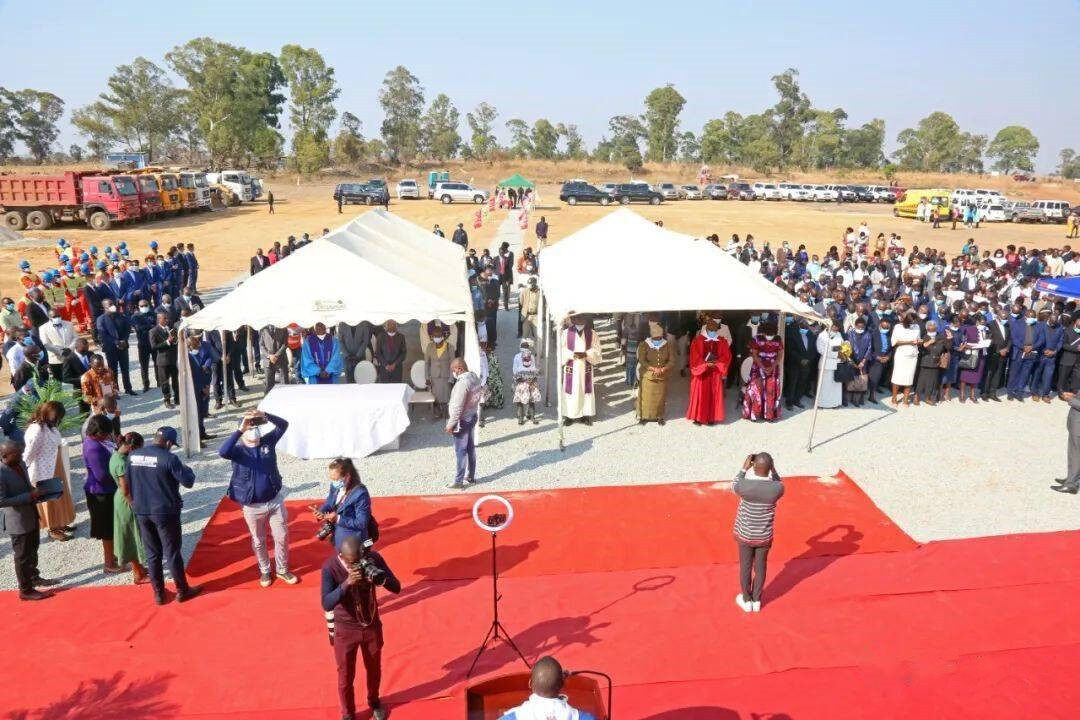 Due to its outstanding performance and good reputation in many housing construction projects such as Angola's Kuito Middle School, Lubango Primary School, Cagonda School, Luanda Outlets and Trade City, the Angolan government awarded the construction of Dongdi University of Technology to China Railway II Ten rounds of implementation.
The person in charge of China Railway 20th Bureau Angola International Company introduced that the management and construction team will integrate the Chinese garden construction model in the construction, decorate the campus with elements such as green corridors, artificial lakes, shrub fences, and plant noise barriers, combining Chinese aesthetics with African style. , to provide a pleasing study environment for the majority of students, and the school will become a beautiful scenic spot in the local area after completion.
At the same time, centering on the goal of green building, the construction team of China Railway 20th Bureau fully adopts solar panels and solar cells in the campus, and scientifically selects the site for drilling to obtain water, so as to realize the sustainable supply of water and electricity in the campus. The lakes and irrigation pipes in the school will be adapted to local conditions, and the agriculture and animal husbandry will be developed in an orderly manner, which will promote the economic diversification of Kasigu City, and continue to increase the income for the local government, the public and the school. Editor/He Yuting