Company
Tan Xuguang's high-profile remarks became a hot topic
During Tan Xuguang's development of Weichai, his understanding of policies is the key for Weichai to become today's Weichai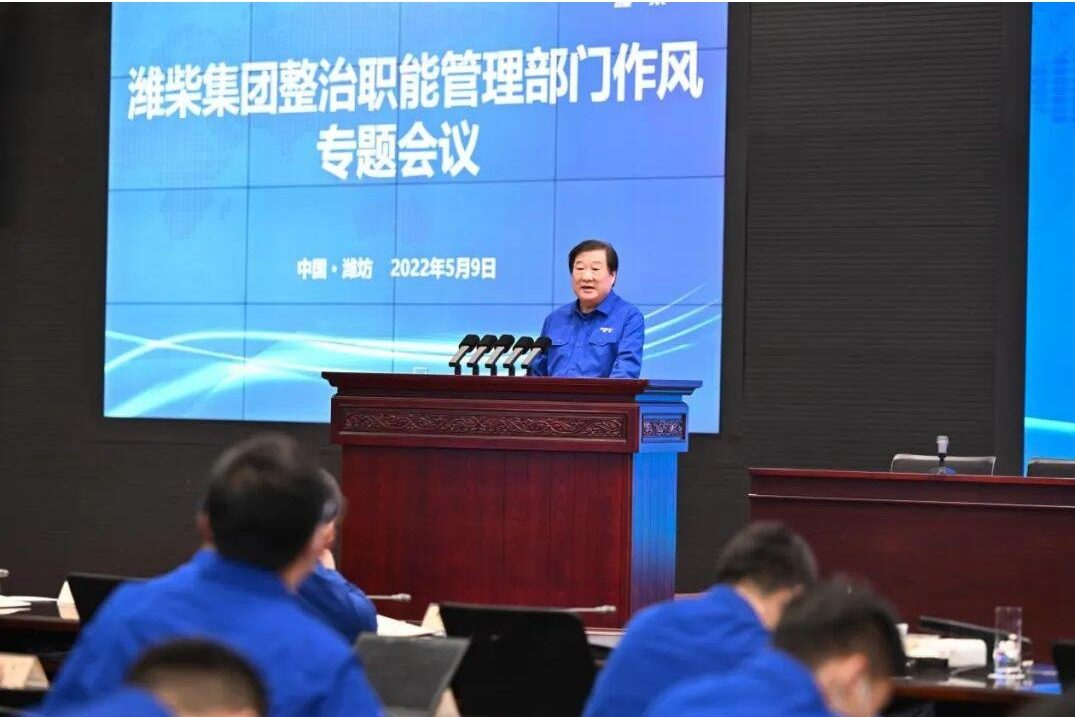 Tan Xuguang, who was born in February 1961 and turned 61 this year, is still full of energy. Every once in a while, the news of Tan Xuguang's high-profile and ruthless remarks will break out of the circle and become a hot topic of discussion.
On August 1, 2022, Shandong Heavy Industry Group held a meeting of all leading cadres. Tan Xuguang, Secretary of the Party Committee and Chairman of Shandong Heavy Industry Group, once again mentioned that daring to think and act gave birth to a passionate culture of "not fighting for the first place is mixing".
In the new round of state-owned enterprise integration and reorganization initiated by Shandong in 2018, Shandong Heavy Industry Group and China National Heavy Duty Truck Group were reorganized, and China National Heavy Duty Truck Group and Weichai Holding Group became subsidiaries of Shandong Heavy Industry Group. According to the official caliber, Tan Xuguang's current positions include the party secretary and chairman of Shandong Heavy Industry Group, the chairman of Weichai Group, and the party secretary and chairman of China National Heavy Duty Truck Group.
Tan Xuguang once said that in the past two years, the main focus has been on Sinotruk, and Weichai has also focused more on product technology and less on management. But Weichai is the most shining label on Tan Xuguang. Some time ago, due to the epidemic, Tan Xuguang stayed in Weifang for 20 days, and centrally dispatched the situation of the functional management department.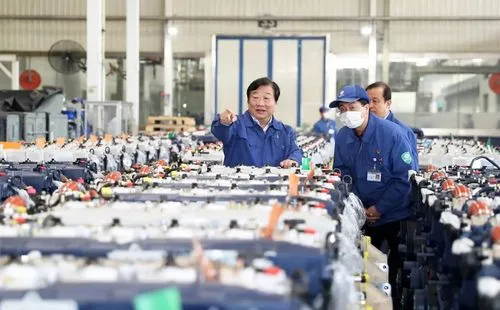 On May 9, 2022, Tan Xuguang talked about management issues at the symposium on the style of the rectification function management department of Weichai Group. He bluntly said: "It is irresponsible for the management to act under the banner of leadership." He was speaking. In conclusion, the functional management department has begun to suffer from some necrosis, tissue numbness, and internal friction of tissue, but there is no disease, and some "anti-inflammatory drugs" need to be taken. Now the functional management department has gone to two extremes: some are like a nursing home, a bunch of lazy people, with no sense of value and presence in the enterprise; some are like fighting a war every day, running here and there, talking about themselves all day long Very busy, not doing much of the right thing. Objectively speaking, these problems mentioned by Tan Xuguang exist more or less in many state-owned enterprises or large enterprises.
Among Shandong entrepreneurs, Tan Xuguang can be regarded as an alternative existence. He stepped onto the historical stage of Weichai at the age of 37, helped the building to fall, and led Weichai in crisis to come back to life and drive into the fast lane through drastic reforms. According to the official summary, at that time, faced with problems such as brain drain, heavy burden, backward technology, and unsalable products, he fought three "hard battles" in a row and made "three chapters" to leading cadres, which later became the foundation of Weichai's establishment and achievement for a period Industry stories; aiming at the disadvantages of the internal mechanism, streamlining the organization, laying off redundant staff; and the most famous property rights reform of the three-thirds system, allowing Weichai to truly get out of the predicament. To sum up, he has been in charge of Weichai for more than 20 years, and Weichai Group has grown into a diversified ecological structure enterprise with an annual output value of more than 300 billion yuan, with the industrial chain powertrain as the core and intelligent logistics as the new format.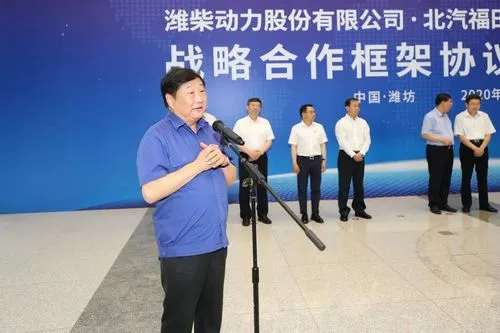 In Tan Xuguang's continuous development and growth of Weichai, his hard work and responsibility, his emphasis on capital, talents and R&D, and his understanding of policies are the keys to Weichai becoming today's Weichai. Although he was born in the manufacturing industry, he realized the importance of capital very early on. In 2002, Weichai Power, which was still a traditional heavy-duty diesel engine manufacturer at the time, received investment from Shenzhen Venture Capital. In order to help Weichai Power get out of trouble, Shenzhen Venture Capital assisted Weichai to spin off a newly introduced production line and set up Weichai Co., Ltd. Shenzhen Venture Capital invested in this project as the sponsor. The funds saved the entire enterprise. Three years later, Shenzhen Venture Capital sent an investment team to help it merge Hunan Torch. After the acquisition, Weichai has changed from a single heavy-duty diesel engine manufacturer to a heavy-duty vehicle full-industry chain enterprise. After nearly two years of planning, Weichai Power, the king of diesel engine production, finally broke the ice on its journey to the A-share market and became a dual-listed company in Hong Kong and A-share markets. This is also the starting point for Weichai to take off.
Since then, Weichai has participated in various mergers and acquisitions, involving central enterprises, local state-owned enterprises, multinational enterprises, etc., including driverless Linde forklifts, Dematic's intelligent logistics equipment, Ferretti's luxury yachts, etc., and continued to maintain stable growth. momentum. For these mergers and acquisitions, Tan Xuguang is full of confidence. He once responded to those who called him "Tan Bold", "In the past 20 years, there has not been a major decision-making mistake. Behind it is not boldness, but cowardice." And he Emphasis on R&D and talent. In the past ten years, Weichai's R&D expenses have accounted for 5% (some say 6%) of its annual operating income, of which 20% (some say 30%) are basic research and cutting-edge research, which is extremely rare among domestic manufacturing companies. . Moreover, Tan Xuguang also proposed that the "14th Five-Year Plan" R&D investment should be doubled compared to the "13th Five-Year Plan", and the power system R&D investment should account for 8-10%, of which more than 30% will be used for cutting-edge basic research. Dare to set the highest global goals in key technology areas.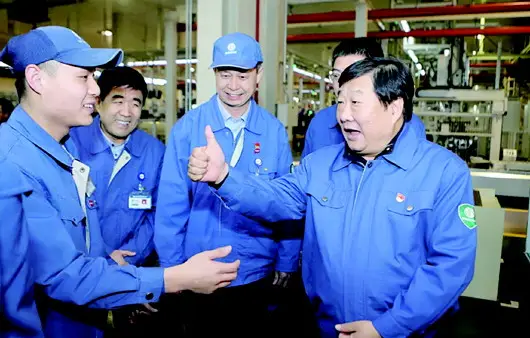 For technical talents, Tan Xuguang always takes a high view and pays more attention. According to reports, there are more than 5,000 R&D technicians in the Weichai engine sector alone. One detail is that more than 300 overseas high-end talents that Weichai has introduced successively were all interviewed by him. Even if a fresh graduate, he would take time out for a chat when he was on a business trip.
But for Tan Xuguang to enter the public eye frequently, he has to be labelled as focusing on his main business without any distractions. With the increase in the level of attention, some of Tan Xuguang's internal ruthless remarks also frequently came out of the circle and became a hot topic among the public. For example, in a TV program on the 40th anniversary of reform and opening up, Tan Xuguang, as a pillar enterprise of Shandong manufacturing, talked about why Sinotruk would divest the real estate sector, and Tan Xuguang said meaningfully: "If an enterprise makes money by doing real estate, Subsidizing his main business means that his products do not have core competitiveness." Then at the "2018 China Top 500 Enterprises Summit Forum", Tan Xuguang once again expressed his attitude towards real estate, saying: "Some companies do not earn money in business. Money, and then use real estate to make up for it, this is not good! I invest in all places, and the government proposes to match me with commercial land, but I don't ask for a cent; I said, if you don't make money from your main business, you can rely on real estate to make money. With money, the core competitiveness must be zero." "Focusing on the main business without distractions" has also been affirmed from high-level officials to Shandong Province, making Weichai and Tan Xuguang suddenly become typical representatives of China's emphasis on the real economy.
On November 21, 2021, Weichai's official WeChat account "Weichai Information" published the article "Tan Xuguang: Carrying out a "clean-up" on the style of leading cadres", which quickly aroused heated discussions on the Internet.
Tan Xuguang's speech directly hit the issue, such as "Weichai's small faction issue", "find a successor issue", etc., which caused the whole network to swipe. He said that the upcoming special democratic life meeting will dig deep into the four major problems of lack of belief and lack of responsibility among cadres. There are many pieces of relevant information about Tan Xuguang, many of which are speeches at internal meetings, which also point to the crux of the problem.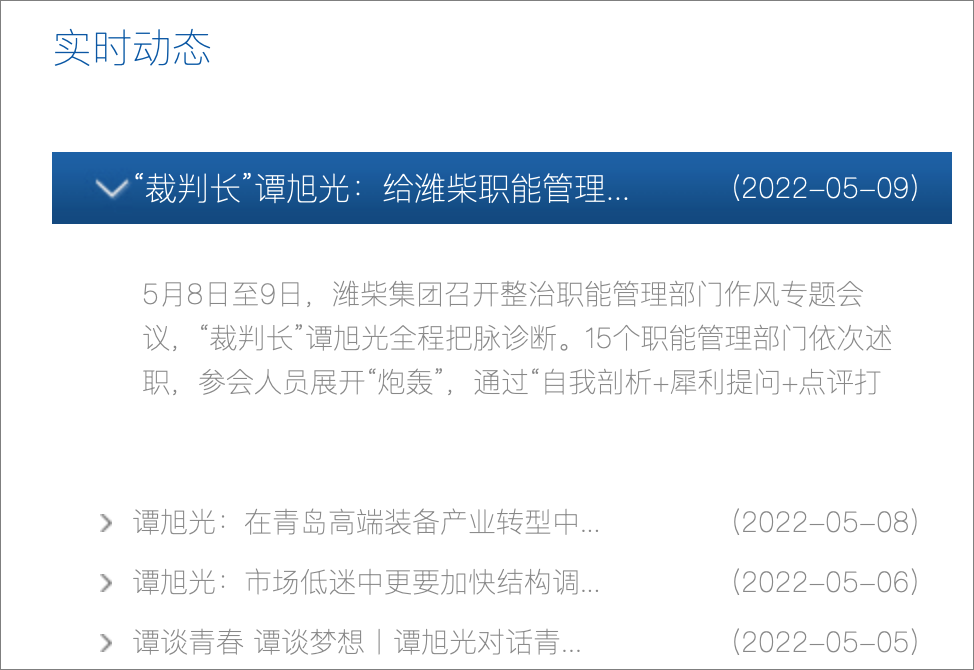 For example, on the afternoon of April 26, Weichai Group's 2021 Annual Technology Incentive and Commendation Conference was held. After affirming Weichai's scientific and technological achievements, he pointed out the "four primary diseases" of Weichai's technological innovation of egalitarianism, red-eyeism, scumbagism, and hierarchy. "We must completely clean up all the bastards who have harmed themselves and the team!" Tan Xuguang said, to completely solve the long-standing "bureaucratic rule" model of science and technology; to clearly encourage researchers to follow the line of scientists and engineers, Be proud of the experts and establish the authority of the experts. A hundred scientists in a company is far better than a hundred department heads. Moreover, Tan Xuguang seems to like holding conferences very much, and there are thousands of people online and offline.
On May 4th, on the occasion of the May 4th Youth Day, Weichai Group held a dialogue session on the theme of "Tan talks about youth, Tan talks about dreams". Tan Xuguang shared his life insights with young employees based on his 45 years of struggle experience. More than 2,000 college students who have joined Weichai Group in the past two years participated in the activities through online and offline methods. From May 8th to 9th, Weichai Group held a special meeting on the work style of the rectification function management department. Weichai Group's middle and high-level cadres and employee representatives, and the middle and high-level cadres of Shandong Heavy Industry's provincially owned companies, a total of 2,600 online and offline people attended the meeting. The reform of state-owned enterprises is full of various interest entanglements and will inevitably be accompanied by various disputes. Only those with enough courage and ability can make a decision at a critical moment. Editor / Zhao E