Interconnection
Chengdu joins hands with Xinjiang to build regional hub to connect Eurasia
The hand in hand of the two inland transportation hubs will work together to build the inland hinterland into an open frontier
Build a regional hub connecting Eurasia and provide a stable logistics supply chain guarantee for smooth domestic and international dual circulation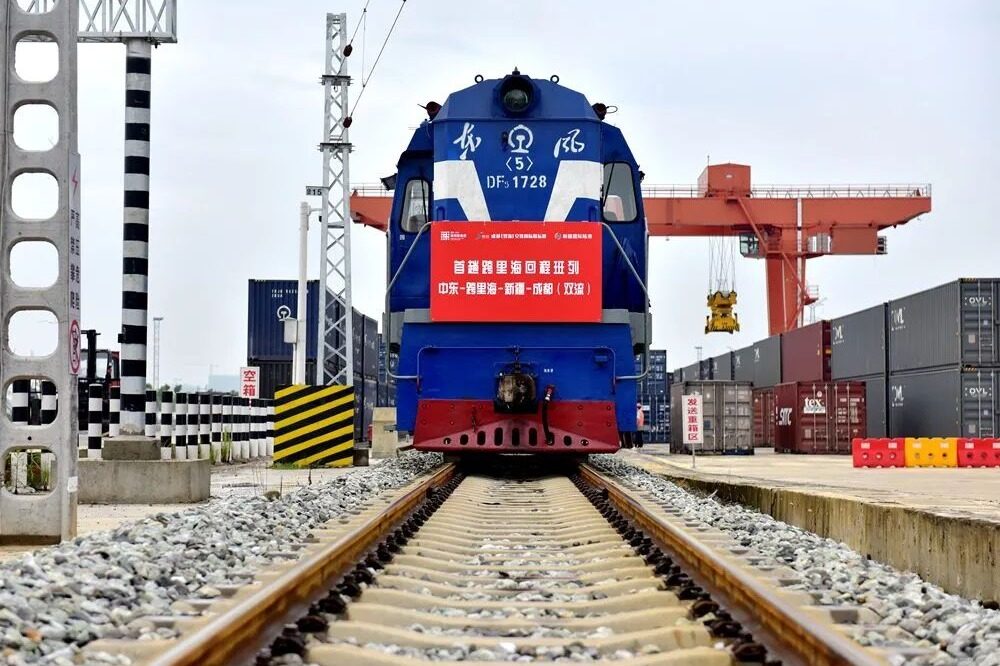 On August 2, 2022, Chengdu (Shuangliu) Air-Rail International Intermodal Transport Port officially joined hands with Urumqi International Land Port Area to jointly promote air-rail high-sea multimodal transport cooperation to create a regional hub connecting Eurasia and provide a smooth domestic and international dual circulation. The logistics supply chain is guaranteed, and the frontier of inland opening is jointly built.
On the same day, Chengdu Airport City Development Group and Xinjiang International Land Port Group signed a cooperation agreement online to jointly establish a comprehensive strategic partnership to provide enterprises in the region with raw material procurement, finished product sales, supporting foreign trade, finance and other services, and promote logistics and industry. Connect upstream and downstream to maintain the stability of the industrial chain and supply chain.
The first international train to cross the Caspian Sea to Chengdu
According to reports, the two inland transportation hubs will take advantage of Xinjiang's port portal advantages and Chengdu's radiation advantages in the southwest hinterland to jointly formulate a multimodal transport synergy plan, optimize multimodal transport services according to the needs of enterprises, and provide enterprises with better logistics solutions Program.
On August 2, the first train across the Caspian Sea back to Chengdu arrived at the Chengdu (Shuangliu) Air-Railway International Port. The train was loaded with 50 large containers of petroleum asphalt. It departed from Anzari Port in Iran on July 21. It crossed the Caspian Sea by boat and arrived at Aktau Port in Kazakhstan, and then transferred to railway transportation. Entry at Ergos Port, all the way to Chengdu Shuangliu.
"This batch of bitumen comes from the Middle East and is mainly used as raw materials for local construction companies in Sichuan." The relevant person in charge of Chengdu Airport Modern Service Industry Development Co., Ltd. told reporters, "In the past, the goods imported into the Middle East generally took the Indian Ocean-Melaka-South China Sea route, which may require about a month."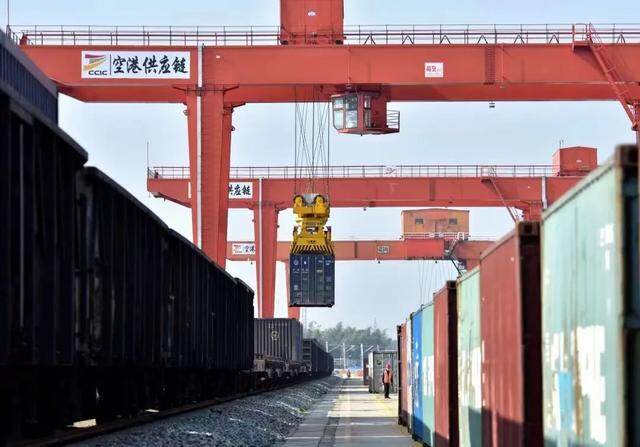 The person in charge said that the opening of this new route across the Caspian Sea can save two-thirds of the transportation time for enterprises, provide a new logistics channel for raw material procurement, and save logistics and transportation costs. In the next step, Chengdu Airport Modern Service Industry Development Co., Ltd. will combine the needs and plan to operate 1 to 2 trans-Caspian trains on a monthly basis to meet the stable logistics needs of enterprises for international supply chain channels. Editor/He Yuting