Hydrogen + Storage
Yiwei Lithium Energy Storage Battery Large Project Landed
This time, it will build a lithium-ion battery production base with an annual output of 50GWh in two phases
In the field of lithium batteries for many years, Yiwei Lithium Energy has now formed a leading advantage in specific market segments and has a wide range of customer groups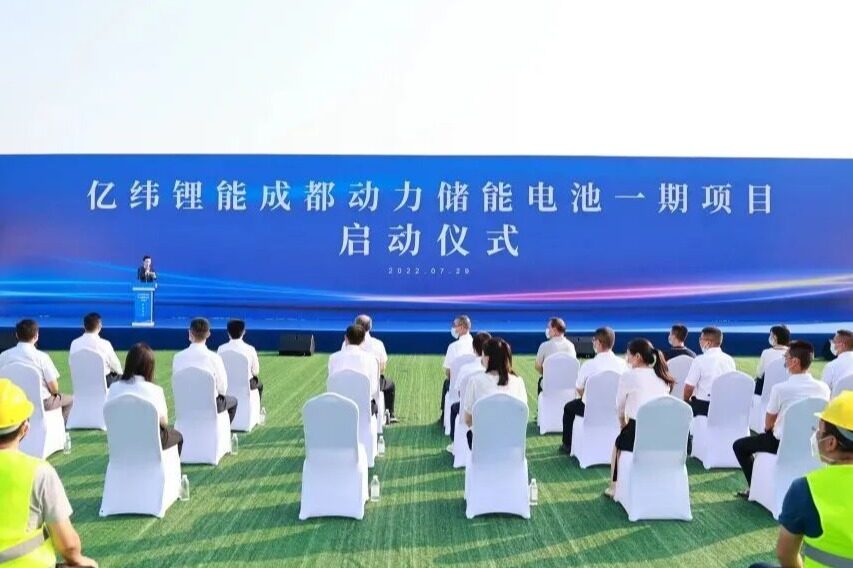 Recently, the construction of the first phase of Yiwei Lithium Energy Chengdu Power Storage Battery Project was officially launched in Chengdu Economic Development Zone (Longquanyi District).
Power storage battery project
According to reports, the project plans to invest a total of 20 billion yuan and build a lithium-ion battery production base with an annual output of 50GWh in two phases. Among them, the company plans to invest 10 billion yuan in the first phase of the project, and plans to add 20GWh of power storage battery capacity.
In addition, Hongming Riwang, BAIC Molding, Jiangsu Defulai, Nantong Yeda, Sanxin New Materials and other five key parts supporting projects were launched simultaneously, with an investment of 2.13 billion yuan, in order to complement the shortcomings and strengthen the chain and stabilize investment protection Growth injects new impetus.
Huizhou Yiwei Lithium Energy Co., Ltd.'s business involves consumer batteries and power batteries, lithium-ion batteries, power system solutions and other fields. Among them, the company's power battery business has established stable cooperative relations with Daimler, Hyundai, Xiaopeng and other car companies.
At present, the Chengdu Economic and Technological Development Zone (Longquanyi District) focuses on new energy and intelligent network connection, vigorously implements the construction of a circle and a strong chain of the automobile industry, and accelerates the cultivation of an internationally competitive automobile industry cluster; The Intelligent Connected Vehicle (Sichuan) Test Base, Western Hydrogen Energy Industrial Park, and Siemens Simulation and Testing Center have been put into operation one after another; the introduction of talents has been strengthened, the Longquanyi Talent Program has been implemented, more than 50 human resources service agencies have been gathered, and a total of 300 high-level talents have been introduced and cultivated. We have increased financial support and set up 13 sub-funds in sub-sectors, with a subscription scale of nearly 25 billion yuan and over 18 billion yuan of in-place funds. The investment field covers leading industries such as new energy and intelligent network connection. Editor/He Yuting