Interconnection
Khorgos Railway Port will exceed 4,000 trains entering and leaving China in 2022
In July 2022, the monthly cargo volume of Horgos Railway Port reached 1.016 million tons, a year-on-year increase of 18.69%
For the first time since the establishment of the station, the monthly shipment volume exceeded the one million tons mark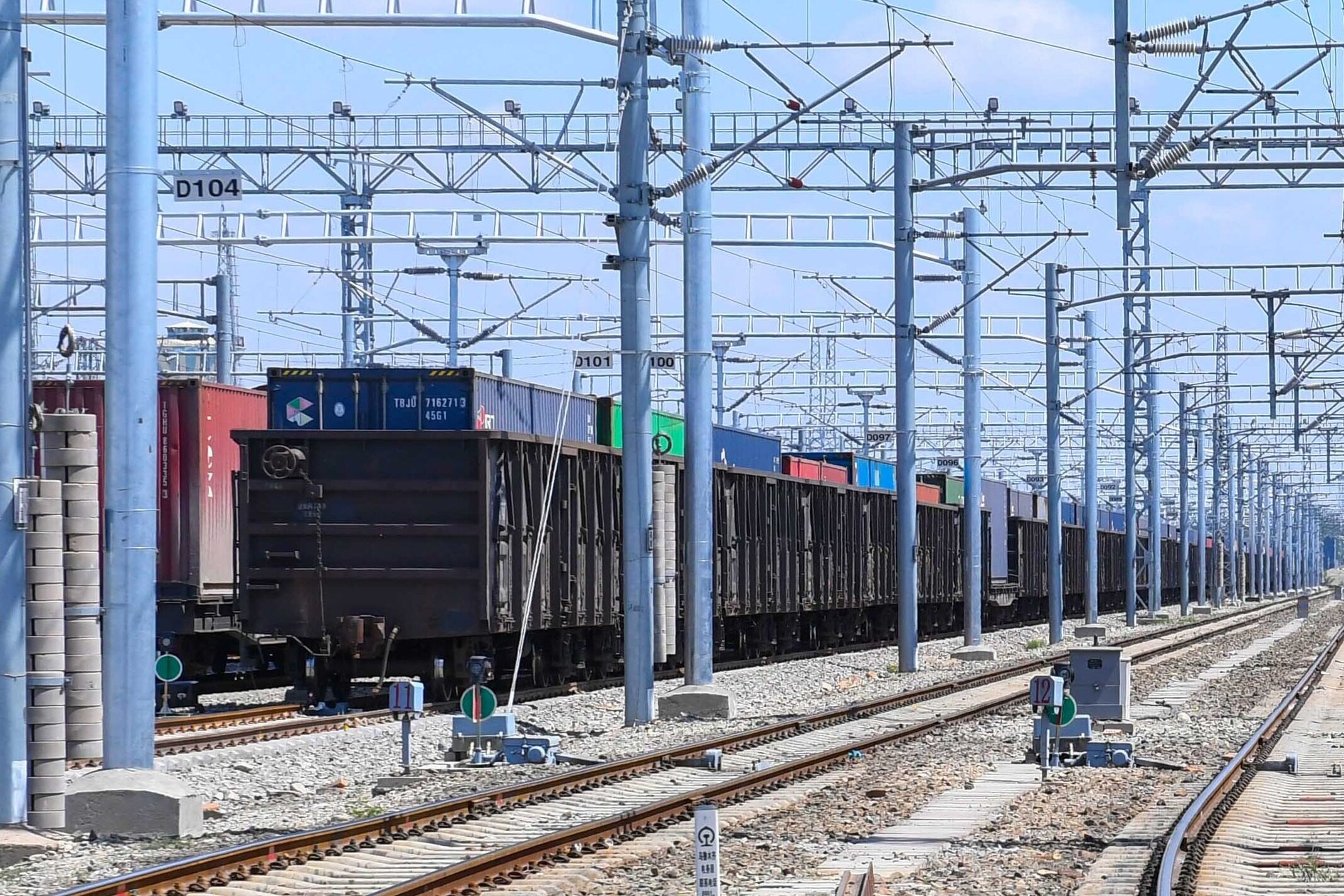 Why does the "Steel Camel Team" frequently break records? The reporter learned from China Railway Urumqi Bureau Group Co., Ltd.: As of August 3, 2022, the Horgos Railway Port will enter and leave Central Europe (including Central Asia) 4010 trains in 2022 , breaking the 4,000 column mark 18 days earlier than the same period last year.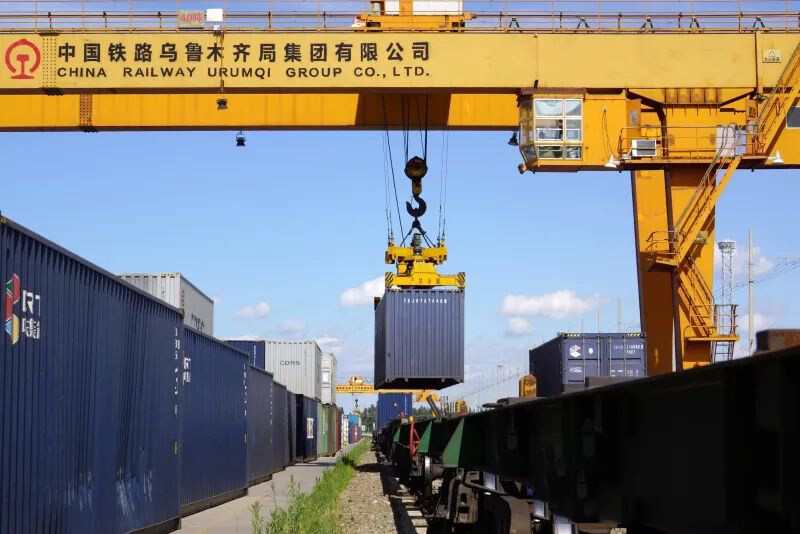 On August 3, the staff carried out the shift of the train in the shift yard of Horgos Station
"Since 2022, we have dynamically analyzed the transportation situation and cargo flow of inbound and outbound China-Europe trains, increased the supply of goods in the direction of Central Asia, and increased the number of trains. Not only Xi'an, Chongqing, Chengdu and other cities where China-Europe trains are concentrated The growth rate of the trains has been obvious, and the China-Europe trains running locally in Xinjiang have also grown rapidly." said Buyinbatu Sarna, director of the freight workshop at Horgos Station of China Railway Urumqi Bureau Group Co., Ltd.
Since 2022, the number of China-Europe trains passing through Horgos Station has continued to increase. Facing the strong transportation demand, Horgos Station has strengthened its internal potential. By implementing the rotation of personnel at the station to ensure sufficient on-the-job personnel, it provides strong guarantee for train transportation 24 hours a day; optimizes the organization of traffic flow, and implements operations such as ticket translation and auditing. Links are pre-positioned, and train decommissioning, vehicle pickup and delivery, and cargo loading and unloading operations are reasonably arranged to achieve a smoother transportation organization process. At the same time, implement the normalized video meeting mechanism with the Kazakh railway department, intensify the coordination and cooperation between the two parties in all aspects of production operations, adjust the order and frequency of handover trains in a timely manner according to the traffic situation, and work together to solve the difficult problems that affect the efficiency of handover trains. Port facilities and equipment capabilities. At present, the Khorgos Port can achieve the frequency of "14 outbound and 5 return" trains on average every day.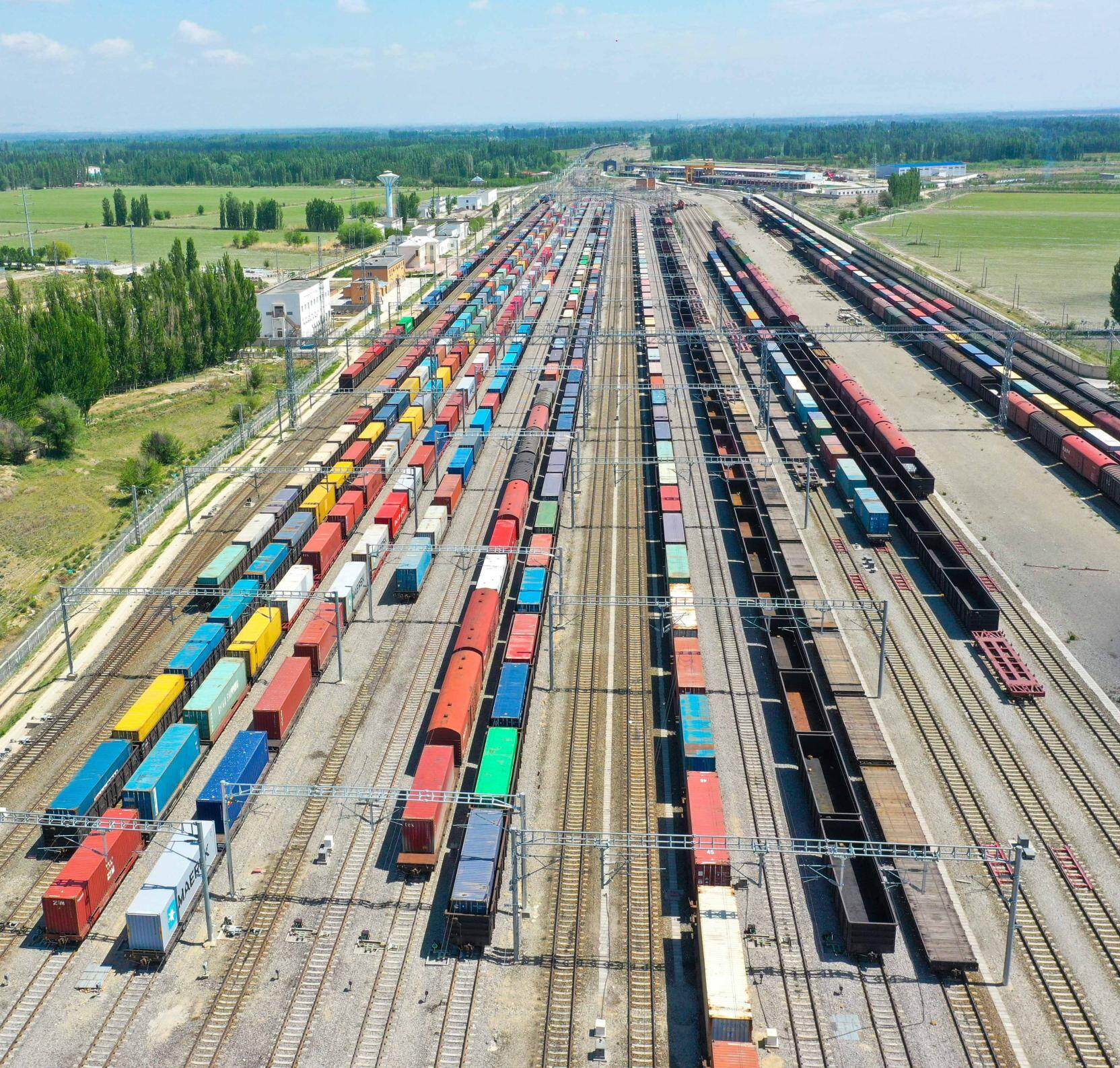 The number of trains in the same class has increased, and the volume of goods has also continued to increase. In July, the monthly cargo volume of Horgos Railway Port reached 1.016 million tons, an increase of 18.69% year-on-year, and the monthly cargo volume exceeded the one million tons mark for the first time since the station was built.
In 2022, the Horgos railway port will add 9 new China-Europe train lines, including "Guiyang-Georgia", "Jiangmen-Berelast" and "Quanzhou-Moscow". At present, there are 65 train lines passing through the port. It has reached 45 regions in 18 countries and transported more than 200 kinds of goods. Editor / Xu Shengpeng