Petrochemical
Fujian 42 billion yuan petrochemical project is about to start
Fujian Zhongsha Gulei ethylene project officially landed and is about to start construction
The project will adopt a number of world-leading processes and technologies, featuring good economic benefits, more high-end products, less energy consumption and emissions, large plant scale, and strong downstream driving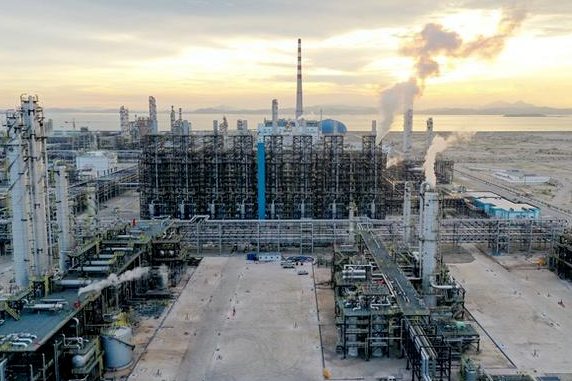 With the approval of the Fujian Provincial Development and Reform Commission, the Fujian Gulei 1.5 million tons/year ethylene and downstream deep processing complex project (Zhongsha Gulei ethylene project) with a total investment of 42.071 billion yuan was officially launched and accelerated to enter the construction stage.
The Zhongsha Gulei ethylene project is expected to build 1.5 million tons of ethylene plant, 600,000 tons of mLLDPE/HDPE plant, 400,000 tons of HDPE (double ethylene peak) plant, 400,000 tons of polypropylene (impact) plant and 550,000 tons of polypropylene ( homo/random) devices.
Approved and approved
The Zhongsha Gulei ethylene project is jointly constructed by the global petrochemical giant Saudi Basic Industries Corporation (SABIC), Fujian Nenghua Group and Zhangzhou Jiulongjiang Group in a 51%: 25%: 24% equity ratio. An ethylene plant with an annual output of 1.5 million tons is built, and a series of downstream production plants are also built.
This approval means that the project has officially landed and construction is about to start.
Gulei Petrochemical Base Planning
The Zhongsha Gulei ethylene project is one of the key construction projects of Gulei Petrochemical Base. The Gulei Petrochemical Base is located on the Gulei Peninsula at the southern tip of Fujian Province. It is adjacent to the sea on the east, west and south sides. In 2014, it was listed as one of the key petrochemical bases under construction by the state.
At present, Gulei Petrochemical Base is making every effort to promote the construction of port and wharf and other infrastructure. 14 wharf berths have been built, and various supporting projects have also been fully constructed.
Gulei Petrochemical Base Planning Overview: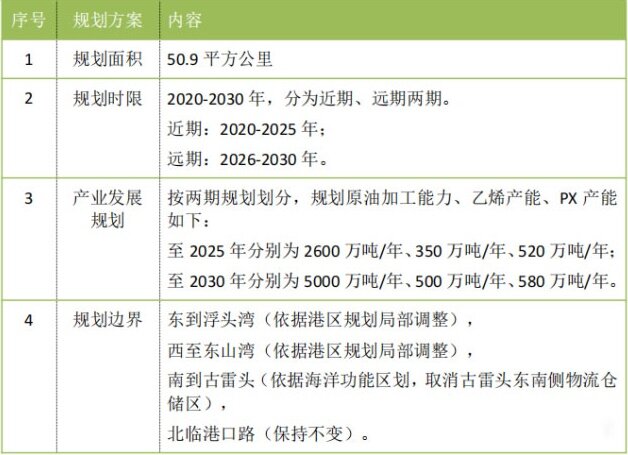 overall plan
The seven major petrochemical bases in China are Caojing in Shanghai, Ningbo in Zhejiang, Huizhou in Guangdong, Gulei in Fujian, Changxing Island in Dalian, Caofeidian in Hebei, and Lianyungang in Jiangsu. There are many projects in progress, and each petrochemical base is accelerating the progress of the layout.
In addition, international giants are also seizing the dividends of opening up and laying out the Chinese refining and chemical market. ExxonMobil, BASF and other wholly foreign-owned petrochemical projects are advancing in an orderly manner. Shell and Saudi Aramco will also cooperate with domestic petrochemical companies in the refining and chemical field. It is estimated that by 2025, the refining capacity of the seven petrochemical bases will account for 40% of the country's total capacity.
At present, China has built and put into operation nearly 30 10 million-ton oil refining bases, with a total production capacity accounting for about 45% of China's total oil refining capacity.Editor/Ma Xue