Equipment
Weichai releases three new high-horsepower engines
Weichai released three new high-horsepower engines WP14H, WP15H and WP15NG
The three new high-horsepower engines released by Weichai have the remarkable features of strong power, high efficiency and energy saving, stability and reliability, and continue Weichai's consistent excellent performance in heavy commercial vehicle power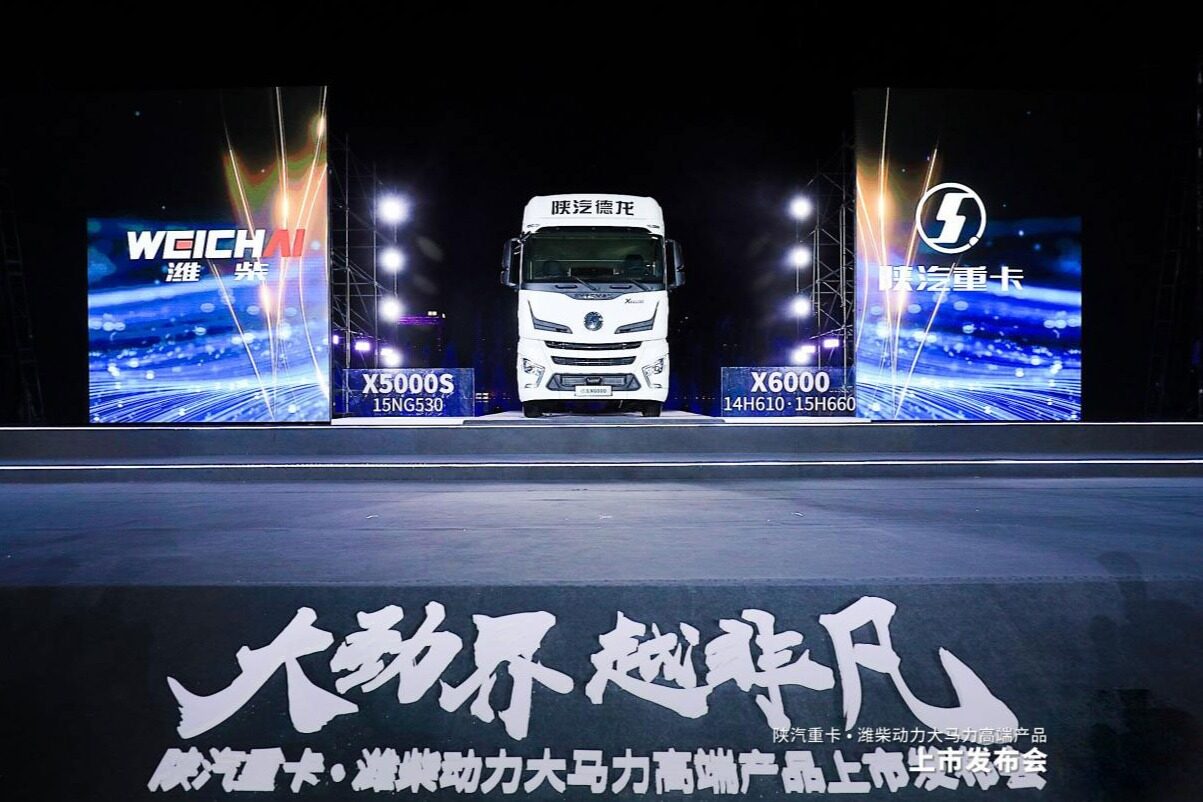 On the evening of August 5, 2022, the launch conference of Shaanxi Auto Heavy Truck Weichai Power high-end high-horsepower products with the theme of "Great Power, More Extraordinary" was held in Xi'an Datang Furong Garden. Weichai has released three new high-horsepower engines, WP14H, WP15H, and WP15NG. The power of the products covers 480Ps-660Ps, leading the industry in various technical and performance indicators, and can be regarded as the dedicated power for high-horsepower tractors.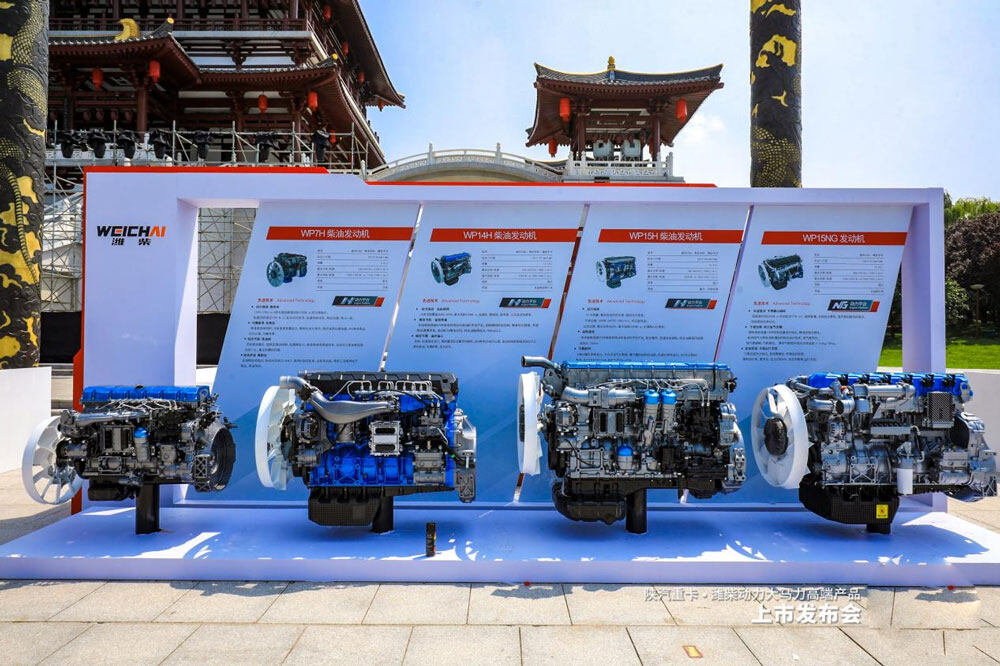 In recent years, with the rapid rise of long-distance trunk logistics, high horsepower is the general trend. Taking advantage of the resources of the vertical industry chain, Weichai has customized the development of new heavy-duty and high-power engines for segments such as efficient standard-load transportation and heavy-duty cargo transportation, and cooperated with Shaanxi Automobile Heavy Truck to jointly create high-end high-horsepower series products. At the meeting, Shaanxi Auto's new heavy-duty trucks equipped with Weichai's high-horsepower engines were released simultaneously, "Weichai Power + Shaanxi Auto's Heavy-duty Trucks", strongly leading the new era of energy-saving high-horsepower high-end heavy trucks in China!
Open a new era of 660 horsepower +
At the press conference, the three engines of Weichai stood proudly, and their advanced performance attracted guests to stop and watch.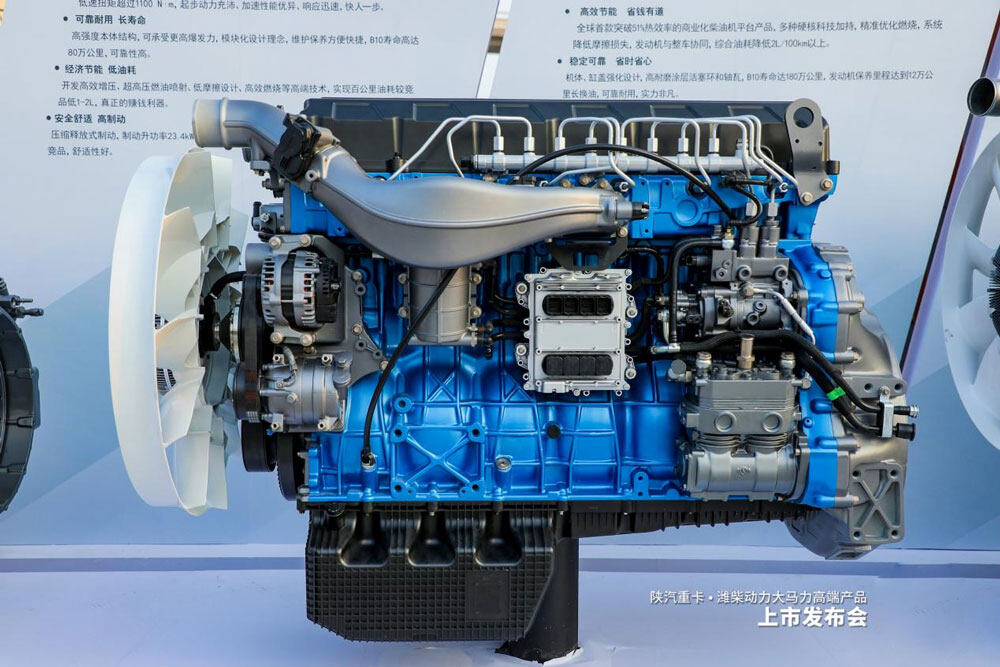 WP14H engine
Weichai WP14H engine power covers 560Ps-610Ps, maximum torque is 2750N m, fast acceleration, strong climbing, and high efficiency; the world's first diesel engine platform with a thermal efficiency of 51.09%, supports a variety of hard-core "black technologies", combined with the whole The car carries out multi-level adjustment of the powertrain system, adopts low-speed high-torque and small-speed ratio rear axle to reduce friction loss, and the comprehensive fuel consumption is more than 2L lower than that of competing products; the body and cylinder head are reinforced design, high wear-resistant coating piston The B10 has a life span of 1.8 million kilometers, and the engine maintenance cycle reaches 120,000 kilometers for oil changes, which are reliable and durable.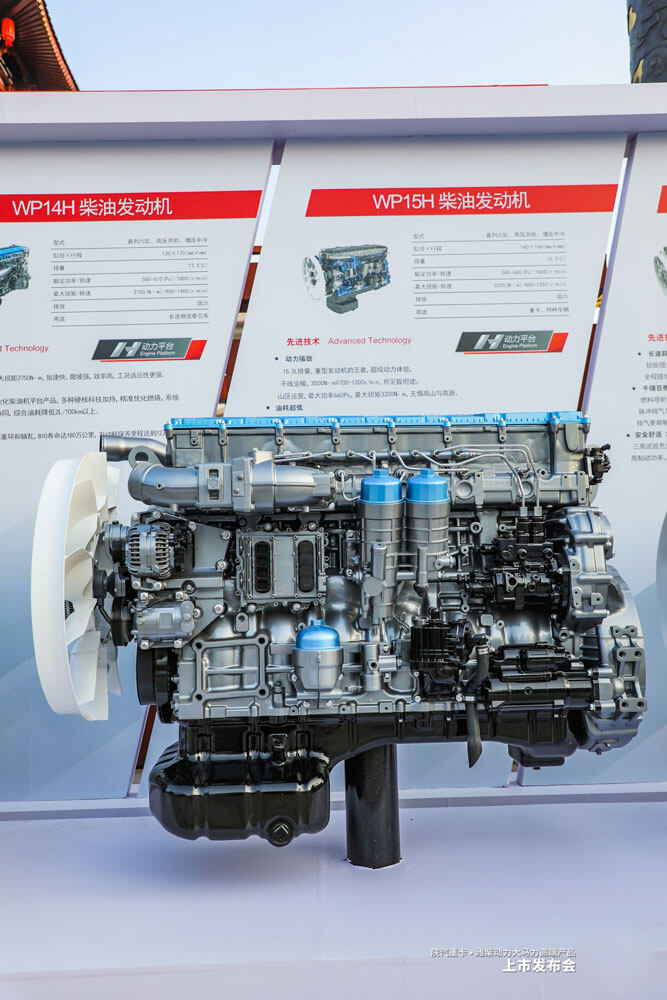 WP15H engine
The Weichai WP15H engine has a displacement of 15.3L, a maximum power of 660Ps, and a maximum torque of 3200N m. It is not afraid of various mountain conditions. It can be called the "big Mac" in the engine, creating a "ceiling" of tractor power; 26MPa High explosion pressure body design, B10 life span of up to 2 million kilometers, braking power over 400kW, safe and reliable; family-based modular design, oil change period of over 120,000 kilometers, more worry-free maintenance.
WP15NG engine
Weichai WP15NG engine torque is increased to 2500N m, liter torque reaches 171N m/L, quick start and acceleration, and can easily cope with complex road conditions; iterative optimization of fuel injection device + EGR control device, precise control of air-fuel ratio, 100 kilometers of vehicle air The power consumption is 1.1kg-2.6kg lower than that of the mainstream competing products in the market; after rigorous "three highs" tests, it has strong environmental adaptability, high braking power, up to 60% of positive power, and high safety factor.
With the launch of Shaanxi Auto Heavy Truck Weichai Power series of high-end fuel-saving and gas-saving products, it not only meets the diversified needs of the logistics industry for high-horsepower products, but also can be used in various actual use scenarios and different transportation conditions. High transportation efficiency and lower transportation costs help users to upgrade their operations.
hardcore technology
It is not difficult to find that the three new high-horsepower "blade" released by Weichai have remarkable features such as strong power, high efficiency and energy saving, stability and reliability, and continue the excellent performance of Weichai in the power of heavy commercial vehicles.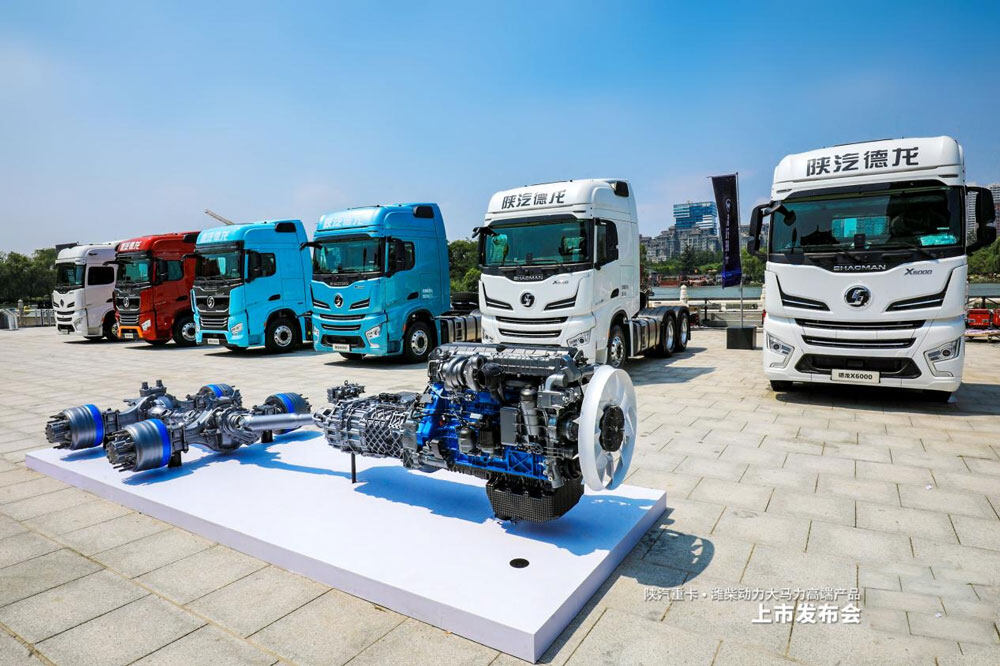 This is due to Weichai's continuous innovation and technology accumulation in engine power, economy, reliability and other aspects for decades.
Dynamic aspect. Weichai has been deeply involved in the field of heavy commercial vehicle power for decades, and has accumulated a strong technical background. In 2005, Weichai developed China's first high-speed and high-power Lanking WP10/12 engine with completely independent intellectual property rights; in 2007, it successfully built the world's first heavy-duty commercial vehicle powertrain, and won the first prize of the National Science and Technology Progress Award; In 2015, Weichai led China's heavy-duty diesel engine into a new era of 13 liters, and continued to make a leap towards higher power.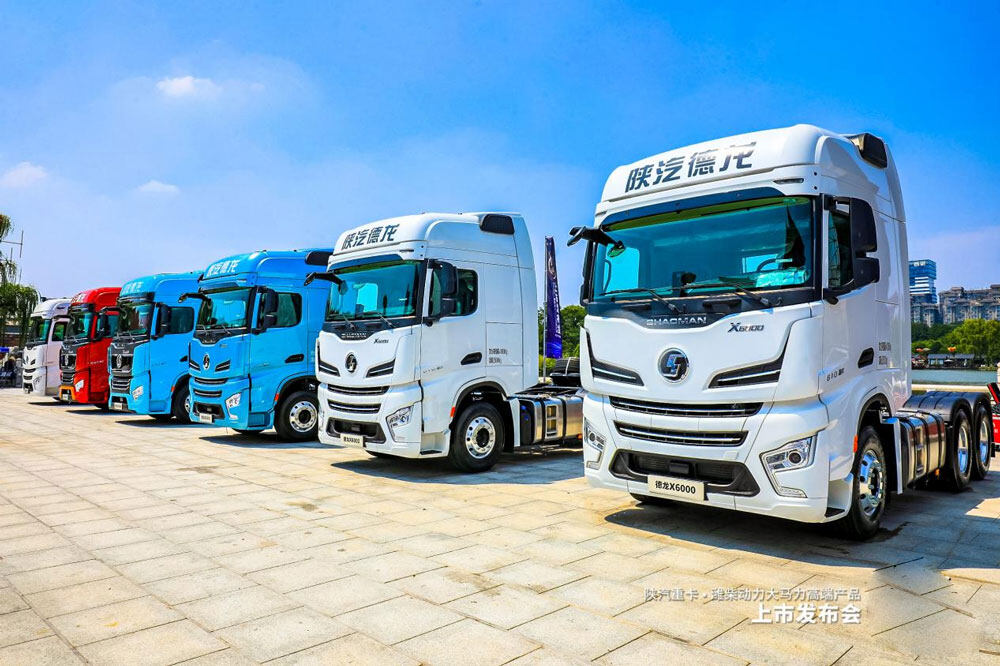 Economic aspects. Fuel costs account for about 35% of Kayou's total TCO operating costs. Reducing fuel consumption is a topic that Weichai R&D personnel are diligently pursuing. After ten years of technology accumulation, Weichai has formed five proprietary fuel-saving technologies, and the National VI products are 8% less fuel-efficient than the National VI products, setting a new benchmark for National VI fuel-saving. Improving thermal efficiency is a key controlling factor in reducing fuel consumption. In 2022, Weichai will release the world's first diesel engine with a thermal efficiency exceeding 51.09%. The application of high thermal efficiency technology can greatly reduce fuel consumption. These fuel-saving "black technologies" have left their peers behind.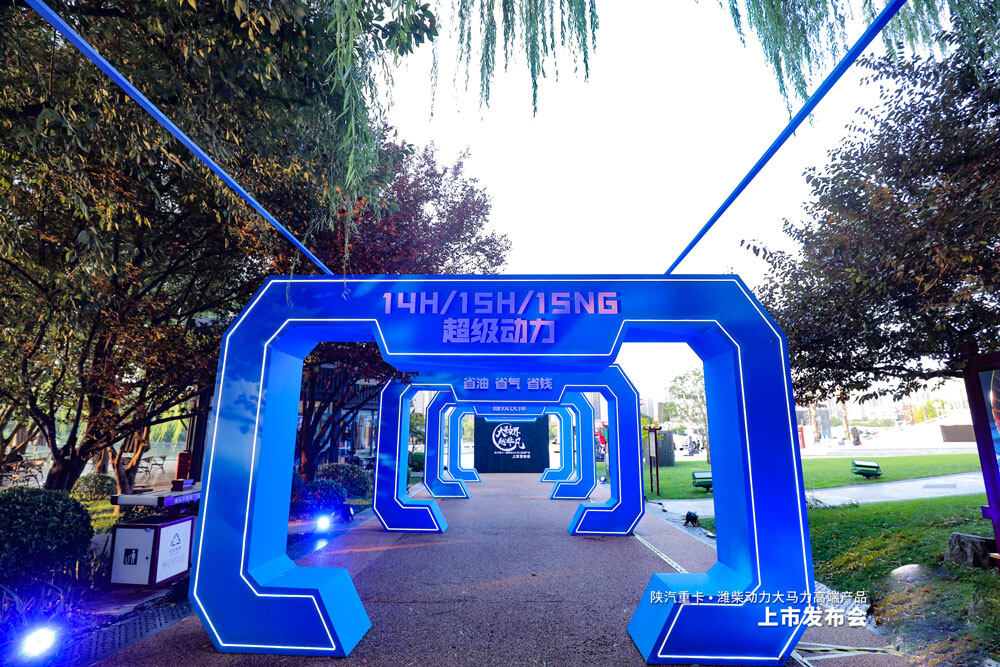 reliability. Relying on the industry's only State Key Laboratory of Internal Combustion Engine Reliability, Weichai has formed a reliability forward design and development capability covering the entire life cycle, and has been able to predict and evaluate the reliability of the entire internal combustion engine, the reliability of key components of the internal combustion engine, and the reliability of the internal combustion engine. Fruitful results have been achieved in key technical fields such as China's internal combustion engine industry, which has effectively promoted the improvement of reliability technology in China's internal combustion engine industry. The brand reputation of Weichai Engine as "reliable and durable" has been established among the global customer groups.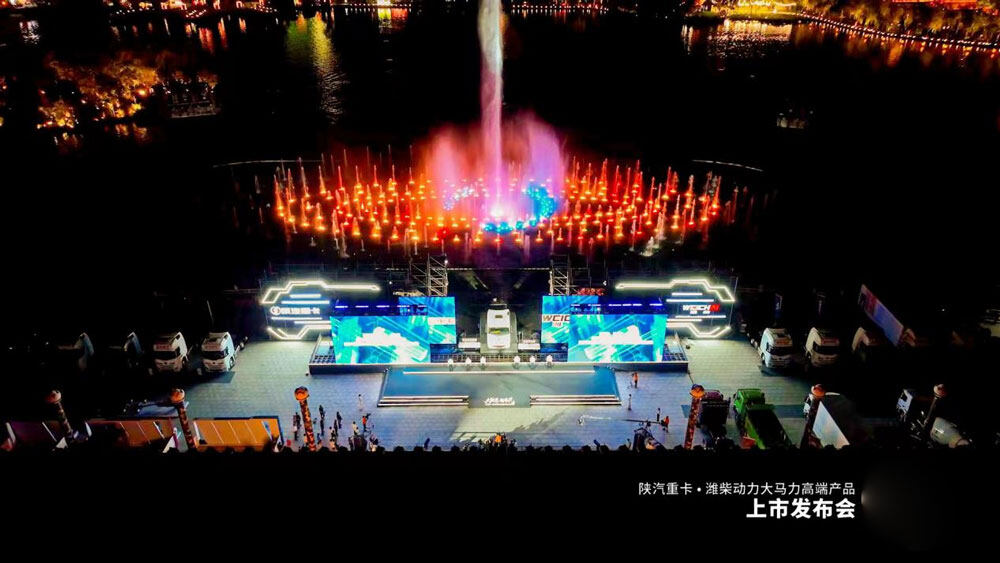 In the past ten years, Weichai's engine sector has invested a total of 30 billion yuan in research and development, which is used to build the strongest "Chinese power heart", and the market share of Weichai's heavy-duty power has remained above 30%. As a global leader in the internal combustion engine industry, Weichai is leading the industry and empowering customers with its huge capacity and strong strength!Editor/Ma Xue