Company
Tan Xuguang investigates Weichai Power's enterprises in Xi'an
Tan Xuguang said at the Fast Black Light Factory that intelligence has completely changed the traditional industrial model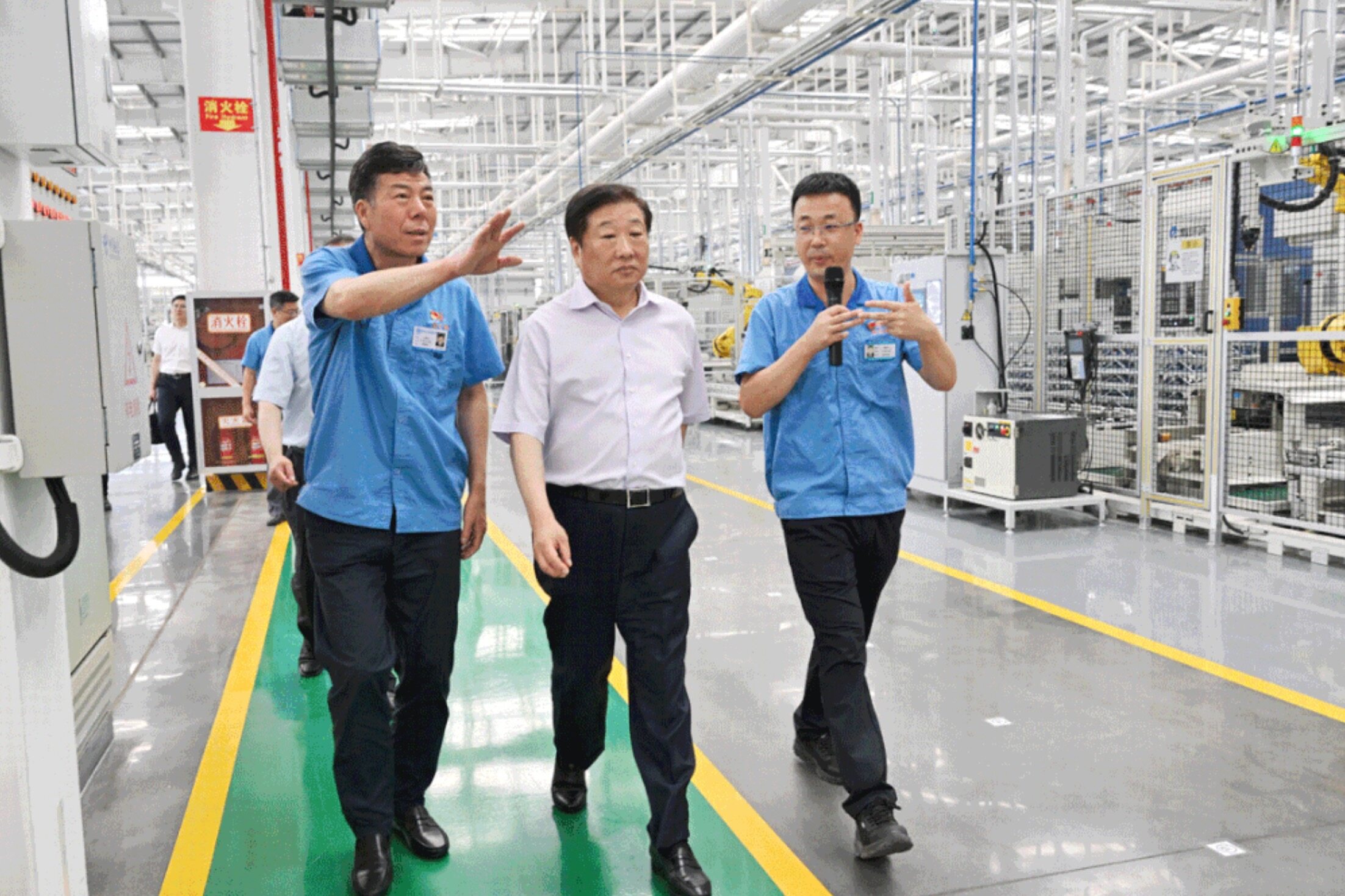 From August 5th to 6th, 2022, Tan Xuguang went to Xi'an, Shaanxi Province to investigate Fast Co., Ltd. and Shaanxi Heavy Duty Truck Co., Ltd. under Weichai Power, and held an economic operation analysis meeting and board of directors for the first half of the year.
Tan Xuguang: Fast black lamp factory has a world-class level. Tan Xuguang conducted an on-site investigation on the construction project of Fast's "Gaozhixin" black light factory, which mainly produces a new generation of strategic products S series transmissions and AMT automatic transmissions. Tan Xuguang said that the high degree of automation, intelligence and flexibility of Fast's new factory has completely changed the traditional industrial model and realized the transformation from traditional manufacturing to intelligent manufacturing, representing the highest level in the industry and providing a strong support for enterprises to maintain technological leadership. Strong support.
Tan Xuguang: The new manufacturing base of Shaanxi Heavy Truck reflects the technological content of the world-class. Tan Xuguang investigated the new manufacturing base of Shaanxi Heavy Duty Truck on site. The base adopts the industry's advanced technology and digital equipment to meet the production and online testing of all models and new products such as clean energy, pure electric and fuel cells. Tan Xuguang said that Weichai Power's world-leading powertrain advantage has always been the strongest backing of Shaanxi Heavy Truck. We will further deepen integrated research and development, and fully promote Shaanxi Heavy Truck to establish the advantages of a full range of high-end products and continue to become stronger and bigger. !
On August 6, 2022, Tan Xuguang presided over the economic operation analysis meeting of Shaanxi Heavy Truck Co., Ltd., Fast Co., Ltd. and Hande Axle Co., Ltd., commenting on the work in the first half of the year and putting forward requirements for the work in the second half of the year. Yuan Hongming, Secretary of the Party Committee and Chairman of Shaanxi Automobile Holdings, Vice Chairman of Shaanxi Heavy Truck Co., Ltd.; Secretary of the Party Committee and Chairman of Fast Group, General Manager of Fast Co., Ltd. Yan Jianbo; Executive CEO of Weichai Power Zhang Quan and other leaders Accompany you to the event.Editor/XuNing