Humanities
Mentors and apprentices jointly build the Mombasa-Nairobi Railway
The Mombasa-Nairobi Railway has been open to traffic for five years. The railway is the first modern railway in Kenya in a century
Railways with Chinese technology and Chinese equipment have actually benefited the African people and created a large number of local jobs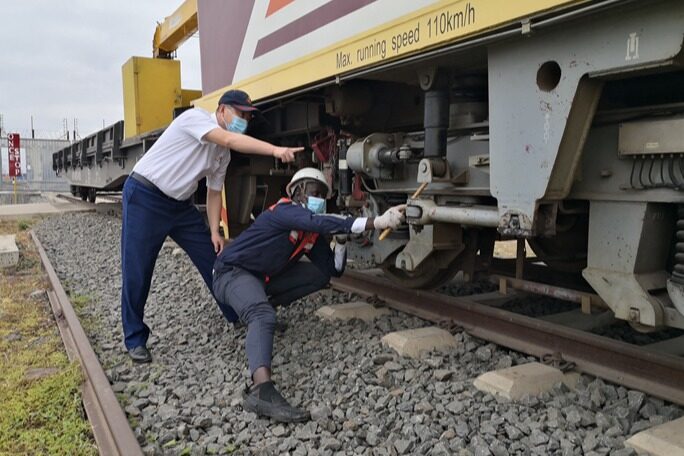 As one of the flagship projects of the Belt and Road Initiative, the Mombasa-Nairobi Railway is highly compatible with the development demands of the African people. In the past five years, this railway, which adopts Chinese standards, Chinese technology and Chinese equipment, has effectively benefited the African people, created a large number of local jobs, promoted interconnection and economic development, and helped the transfer of Chinese advanced technologies to Kenya, improving Kenya's independent development. Ability to lay a solid foundation. On the African continent that Zheng He once visited, the flowers of China-Africa friendship and cooperation in the new era, represented by the Mombasa-Nairobi Railway, are blooming.
teach a man to fish
The Mombasa-Nairobi Railway was officially opened to traffic, providing Kenyans with many jobs and skills learning opportunities. China has trained more than 1,700 railway professional technical and management personnel for Kenya, and has established a talent training base and a railway technical college in Kenya to help the locals improve their independent development capabilities. In the past five years, the tangible benefits that the Mombasa-Nairobi Railway has brought to East African countries in terms of talent training and technology transfer are obvious to all.
"I am just an ordinary railway worker. I came to Kenya as a technical instructor. My greatest value is to teach students well..." Facing the camera, Heng Lei, the foreman of the Mombasa-Nairobi Rail Car Comprehensive Work Area, was shy Shyly smiled. Heng Lei is mainly responsible for the technical guidance of railway vehicles and has brought out many apprentices from China and Kenya. The railway rail car is composed of heavy rail car and rail flat car. It is the main transportation equipment for railway construction, equipment repair, emergency rescue and inspection, and is also an important part of the construction and maintenance of the Mombasa-Nairobi railway.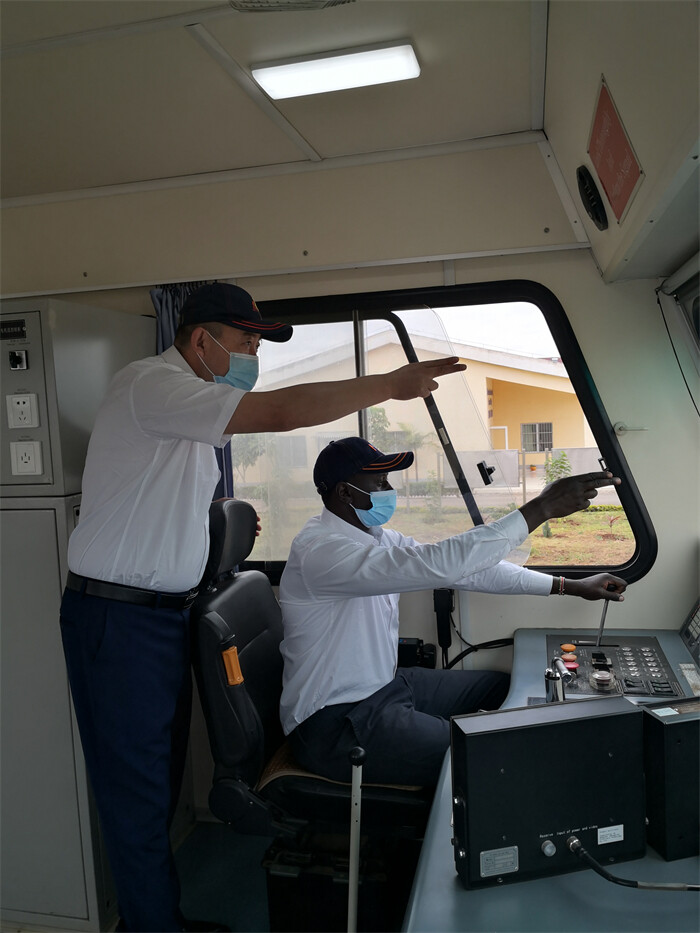 As an important achievement of the "Ten Cooperation Plans" determined at the Johannesburg Summit of the Forum on China-Africa Cooperation and a key project for the joint construction of the Belt and Road, the Mombasa-Nairobi Railway is the largest infrastructure project invested in Kenya since its independence. The African Star Railway Company, the operator of the Mombasa-Nairobi Railway, focuses on localized technology transfer and has trained a group of Kenyan railway professional and technical personnel who can operate independently. There are currently 18 Chinese railcar drivers, Kenyan railcar drivers and Kenyan railroad assistant drivers in the railcar comprehensive construction area to which Henglei belongs. Helen's Kenfang apprentice John Oketch is one of them.
Born in a small town in western Kenya, John Okech had no knowledge of railways and trains before he got into work on the Mombasa-Nairobi railway project. "The Mombasa-Nairobi Railway has changed my life, allowing me to support my family and improve my professional skills. I am very grateful for the changes and job opportunities this railway has brought to the Kenyan people." Okech said sincerely.
"I have guided more than 20 students so far. John is very serious in work and study. He asks questions when he doesn't understand. He is very receptive and smart. "The students I have taught are very good, smart and patient. They are very open-minded and studious in the learning process, and it can be seen that they really love the railway business," Heng Lei said.
"It is better to teach a man how to fish than to teach him how to fish." The learning model of "teaching, helping and leading" from teachers and apprentices in Kenya has promoted the localization of Kenyan locomotive staff to a new level, and has cultivated a team for Kenya that cannot be taken away. ". "Railcar is a new technology in Kenya. The teacher taught me a lot of knowledge and skills, including time management, which had a profound impact on me. I am proud of Mr. Heng Lei." A railcar driver who works independently, Aokeqi repeatedly expressed his gratitude to the "Chinese teacher" Heng Lei for his selfless help.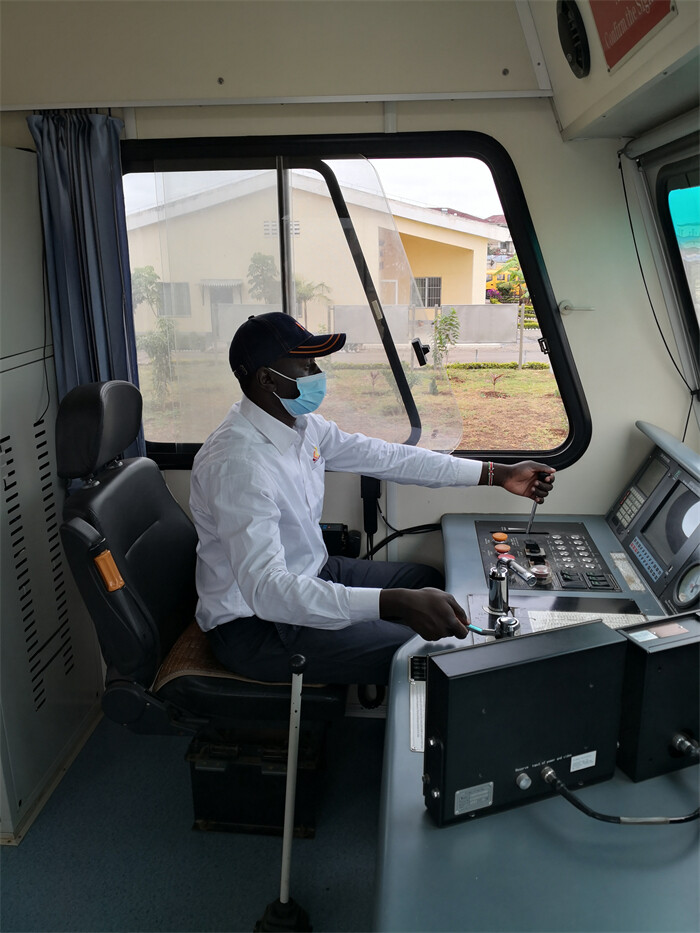 Referring to the difficulties encountered in the teaching process, Heng Lei said that when he came to Kenya, he encountered "embarrassment" in terms of culture and language. "I can't speak English, the students can't speak Chinese, and the communication efficiency was not high at the beginning." Heng Lei recalled.
In order to solve language problems, teachers and students learn from each other during work, which not only improves work efficiency, but also deepens friendship. "Every year during the Chinese New Year, they spontaneously get together to make a small video and send good New Year wishes to me and my family, which moved me very much." Heng Lei said proudly.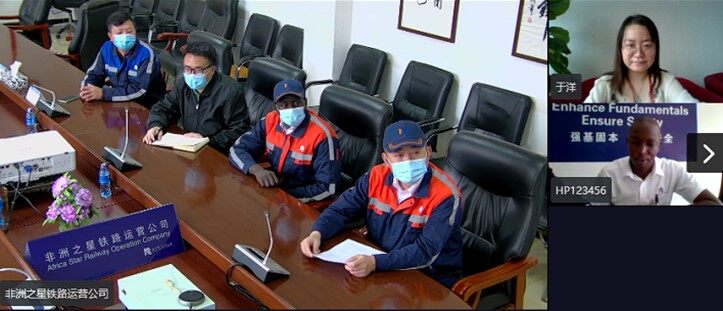 Speaking of his family, Heng Lei was not without guilt. In the five and a half years of participating in the project, he has only returned to China to visit relatives three times. "I really have a place to take care of at home, but there is an old saying 'Leave a small family, take care of everyone', I am willing to participate in the construction of the Mombasa-Nairobi railway project and contribute to the construction of the Belt and Road Initiative, and I believe my family will also Proud of me."
"Novice Dad" Okeqi's child is only three months old. He said that more and more Chinese people around him are learning Swahili. He hopes that his daughter can also learn Chinese in the future and participate in China-Africa exchanges. Talking about China, Okeqi said excitedly: "I haven't been to China yet. I think China has many new technologies and things that I don't understand. I really want to go to China and see, and the city I want to go to is Beijing."
From having no concept of railways to being able to work independently, from "worrying" about language barriers to forming a deep friendship with Kenyan students, the Sino-Kenyan mentoring and apprenticeship on the Mombasa-Nairobi Railway is the continuous deepening and practicality of China-Kenya cooperation. 's portrait. Over the past five years, under the guidance of the Belt and Road Initiative, China has driven Kenya's talent training and technological development with its own technological advantages. The Mombasa-Nairobi Railway, a modern railway built with Chinese standards, Chinese technology and Chinese equipment, has long since become a link connecting Chinese and African civilizations. The slogan on the Mombasa-Nairobi trains, "Connecting the Nation to Prosperity" is gradually becoming a reality. Along the rails forged by friendship, the Chinese and African people will join hands to sail towards a brighter future.Editor/XuNing