Petrochemical
Jingneng Shiyan Phase II Power Plant Project officially started
The project is scheduled for completion on December 28, 2023
After completion, it will improve the security and reliability of energy supply in Shiyan, and effectively solve the winter heating problem of residents in some urban areas of Shiyan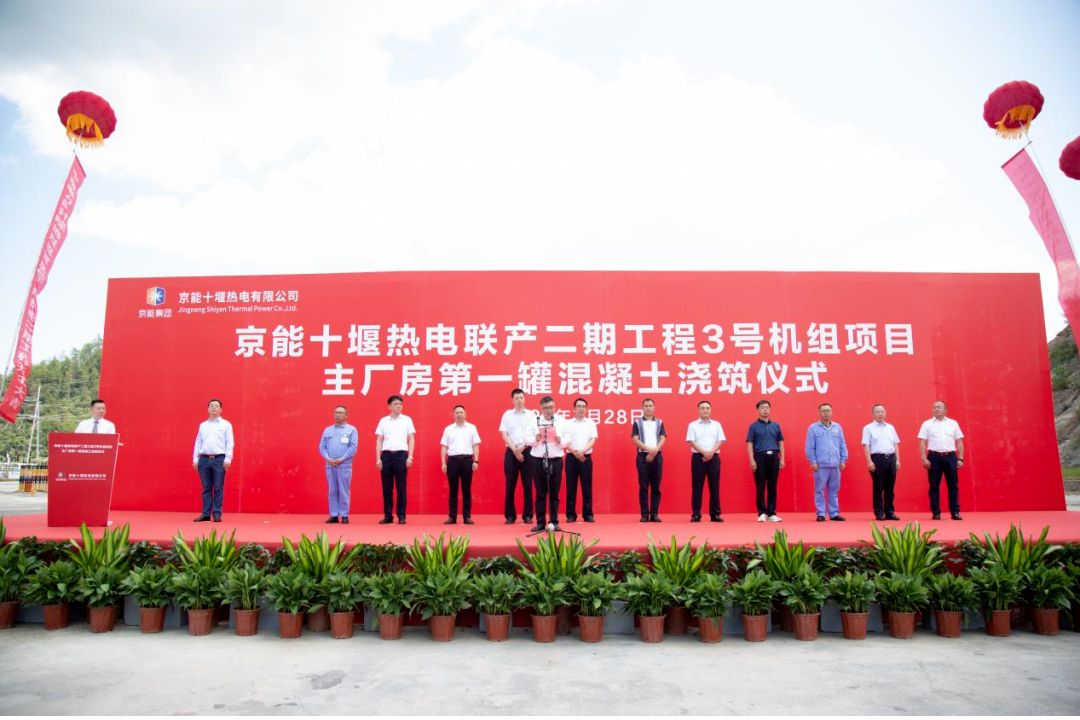 Recently, the first concrete pouring ceremony of the main workshop of Jingneng Shiyan Phase II project was held grandly. The gun salute was fired at the scene, which marked the official start of the main construction of the second phase of Jingneng Shiyan project.
Phase II Power Plant Project
As the first mass concrete foundation pouring of the project, the project department carefully organized and prepared the mass concrete pouring plan in detail and passed the review of the owner, supervisor and expert group. Complete the safety technical disclosure carefully before pouring, supervise the whole process of pouring, and take maintenance measures after the pouring is completed. The project department has been unanimously recognized by all parties with its meticulous attitude and professional standards, and received a letter of thanks from the owner.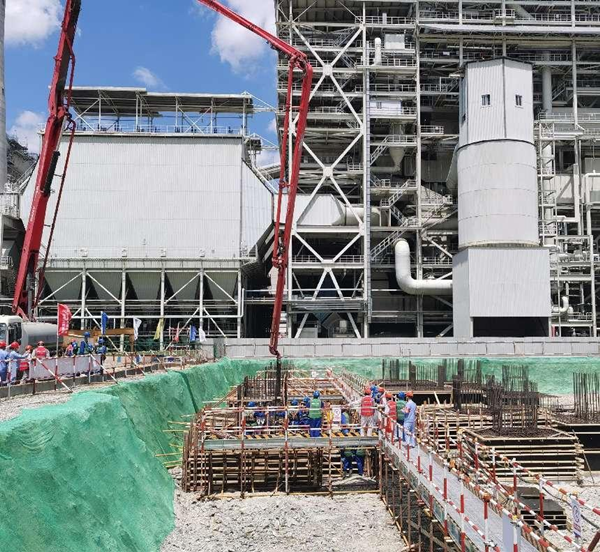 Jingneng Shiyan Thermal Power Plant is located in the west of Shiyan City, Hubei Province, Shiqiao Village, Zhangwan Industrial Park. The project construction scale is a 350 MW domestic supercritical coal-fired extraction-condensing cogeneration unit, and flue gas desulfurization and denitration devices are simultaneously constructed. . The company undertakes the main construction of the project, that is, the construction and installation of No. 3 unit (excluding desulfurization), the single commissioning, the coordination system and the whole set of commissioning works, which are scheduled to be completed on December 28, 2023.
After the project is completed, the capacity of the cogeneration unit in Shiyan City will reach 1050 MW, the annual power generation capacity will reach 5.25 billion kWh, the heat supply will increase to 18 million GJ, and the heating area will increase by 10 million square meters. Shiyan City needs to increase the power load and optimize the power supply structure in the northwest of Hubei. At the same time, it can also play a role in peak regulation of the power grid during the dry season.
Zhang Li, deputy general manager of Hubei Engineering Company, delivered a speech at the groundbreaking ceremony. He said that the Jingneng Shiyan project has far-reaching significance. It is a major investment attraction in Shiyan City, a key energy construction project in Hubei Province, and a supporting project for the core water source of the middle route of the South-to-North Water Diversion Project. Bright and warm life major livelihood projects and green ecological projects. The company will effectively summarize the successful experience of the first phase of the project, do a good job in project coordination services, comprehensively optimize the construction organization, and select elite soldiers to form a project management team to ensure that the overall construction of the project is safe, scientific and orderly. Attitude to set the quality threshold, achieve high-efficiency production with hard work and enterprising determination, and strive to build this project into a high-quality project and an industry benchmark, laying a solid foundation for the high-quality and high-efficiency commissioning of the Jingneng Shiyan Cogeneration Phase II Project Unit 3 Project.Editor/He Yuting