Hydropower
Jiangxi Fengxin Pumped Storage Power Station Project officially started
Jiangxi Fengxin Pumped Storage Power Station is the second pumped storage power station in Jiangxi Province
The total installed capacity is 1.2 million kilowatts, and it is planned to be fully put into operation in 2030
Recently, the construction of the cavern and road works in the preparatory period of Jiangxi Fengxin Pumped Storage Power Station started.
Fengxin Pumped Storage Power Station
According to reports, Fengxin Pumped-storage Power Station is the second pumped-storage power station in Jiangxi Province. The power station is located in Luoshi Town and Huibu Town, with a total installed capacity of 1.2 million kilowatts and a total investment of 7.639 billion yuan. It is planned to be fully put into operation in 2030.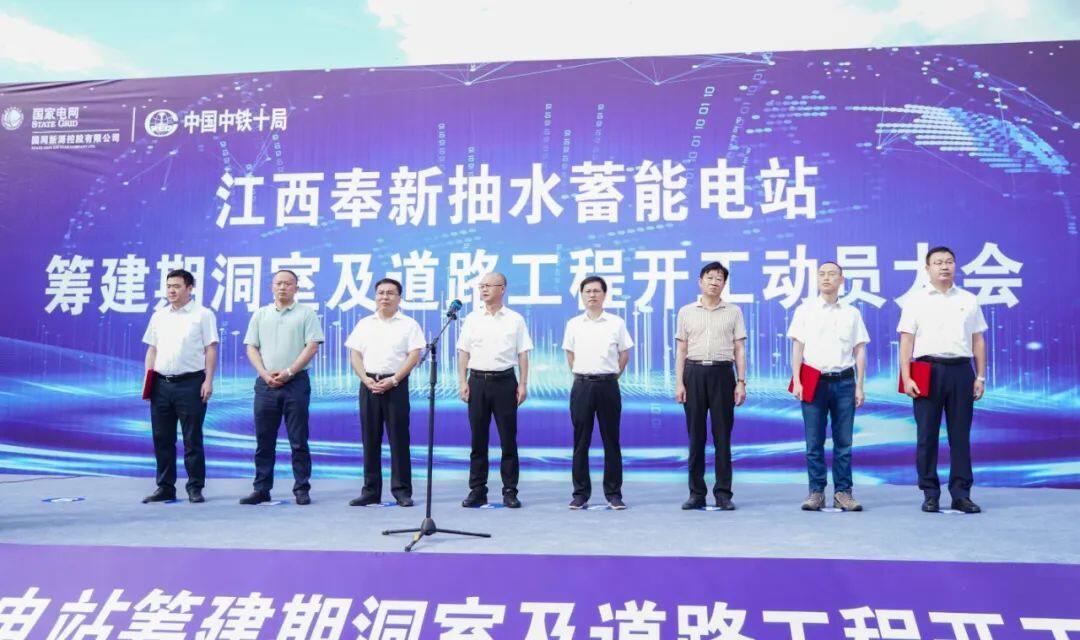 The cavern and road project in the preparatory stage of construction this time is the first project of the Fengxin Pumped Storage Power Station. Highway engineering, etc., with a total investment of 588 million yuan, a total construction period of three years, and a construction road length of about 22 kilometers, involving roads, bridges and tunnels, and the peak period of construction. There are more than 800 jobs. After the project is completed, it can significantly improve local traffic conditions and help rural revitalization and development.
On behalf of the county party committee and county government, Hu Dong, member of the Standing Committee of the Fengxin County Party Committee and executive deputy county magistrate, extended warm congratulations to the start of the construction of the cavern and road works of the Fengxin Pumped Storage Power Station during the preparatory period. He pointed out that the project construction headquarters, all relevant townships and departments should give full play to the spirit of ownership, strengthen communication and cooperation, strengthen linkage cooperation, proactively serve in the front, coordinate and solve difficulties and problems in project construction in a timely manner, and effectively ensure the smooth construction of the project. At the same time, it is hoped that Fengxin Pumped Storage Company, China Railway Tenth Bureau and Sichuan Ertan International will strengthen project construction management, scientifically formulate construction plans, rationally allocate personnel and materials, seize the golden period of construction, promote project construction at full speed, and strictly control safety. , Environmental protection, quality control, and strive to create high-quality projects, high-quality projects. Editor/He Yuting