Municipal
Construction of 26 projects in Qingdao West Coast New Area started
The construction project involves many fields such as new display, area renovation, and basic supporting facilities
After completion, it will promote the comprehensive upgrading of urban functions and industrial development in Qingdao West Coast New Area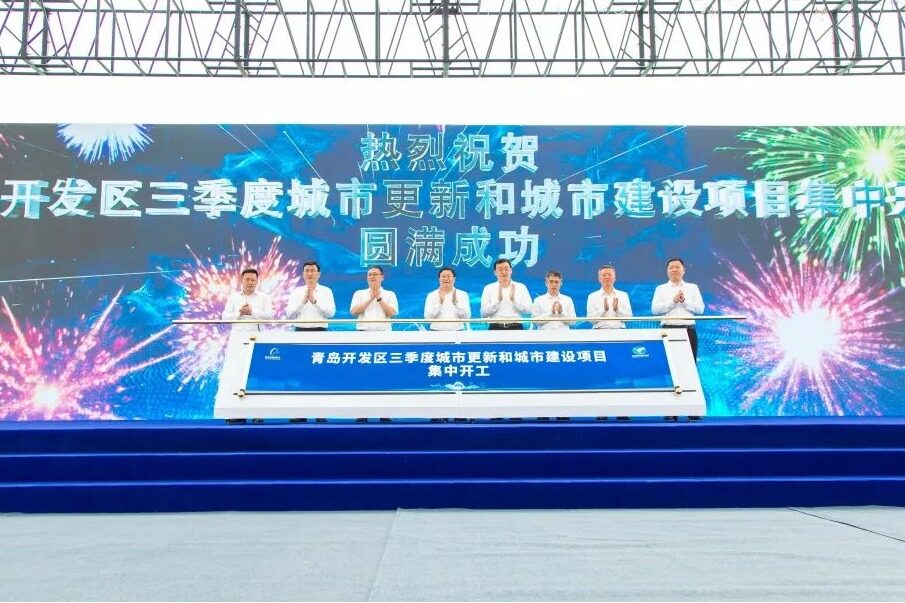 On August 8, 2022, the commencement ceremony of the third quarter urban renewal and urban construction projects of Qingdao Development Zone was held at the Wangtai New Kinetic Energy Industrial Base in Qingdao West Coast New Area. The 26 key projects started this time, with a total investment of 16 billion yuan, will become The strong support and strong force of "industry leadership, integration of industry and city, and industry development".
It is understood that the construction projects include 2 area reconstruction projects with a total investment of about 4.7 billion yuan; 4 public service projects with a total investment of about 700 million yuan; 10 infrastructure projects with a total investment of about 5.4 billion yuan; There are 10 high-end industrial projects with a total investment of about 5.2 billion yuan.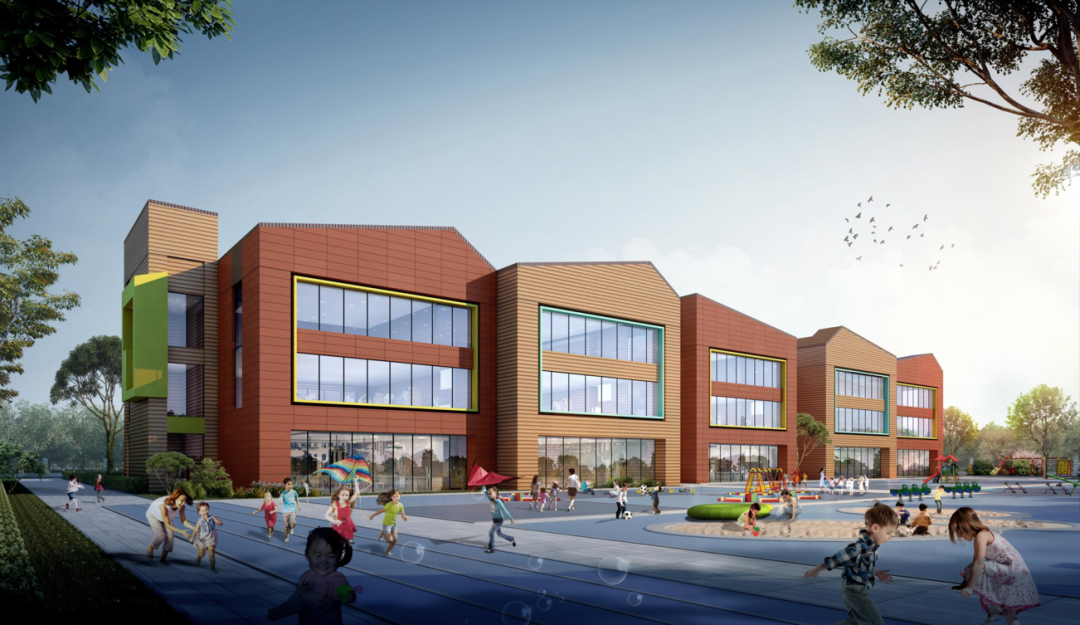 Among them, among the area reconstruction projects, the Wangtai area reconstruction (East Village, Beicun) project covers an area of 118 mu with a total construction area of about 230,000 square meters, including the construction of economic development houses, community office centers, and day care centers. After the project is completed, it will effectively improve the living quality of the surrounding residents.
Among the public service projects, the Wangtai East Road Kindergarten Project will build 15 classes of kindergartens, supporting activity venues, and ancillary buildings. After completion, it will solve the problems of children's education in the core area of Wangtai and improve the quality of urban living; start and invest in intelligent information-based underground parking The system and commercial center project mainly uses the underground space of the park to build intelligent parking facilities and commercial plazas. After completion, it will meet the convenience of regional parking and reduce the direct traffic pressure on major urban roads; the Beini senior living apartment project is expected to provide senior beds. There are more than 180 old-age beds, and at the same time, it will drive the development of related medical and commercial projects in the surrounding area.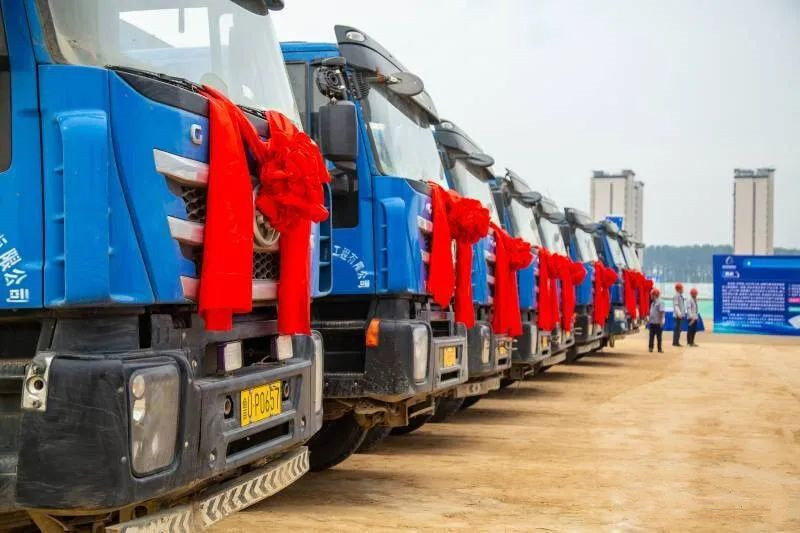 Among the infrastructure projects, the Shugang Viaduct Project will be implemented including the widening of the Shugang Viaduct main line, the improvement of Tonghe Road interchange, the reconstruction of Huangdao interchange, the ramp up and down of Huanghe Road in the south, and the second line of Shugang Expressway in the west, effectively meeting the needs of the port. District logistics and transportation needs and external transportation needs; Huaihe Road Viaduct Project, which starts from the west of Jiangshan Road in the west and ends at Qianwan Line 3 in the east, with a total length of about 2.2km. After completion, it will drive and promote important functions in the central and northern parts of the east and west banks. To meet the needs of group development and the economic development of the new area, and to improve the "three vertical and three horizontal" expressway network in the new area to meet the needs of rapid connection between east-west groups.
Among high-end industrial projects, Xinhao Optoelectronics project mainly builds production lines for die-cutting, stamping parts and plastic parts. It is a supporting enterprise for the Qingdao production base project of BOE Internet of Things mobile display port devices; Deshengli Intelligent Logistics and Warehousing Complete Equipment Production Project Phase III , mainly to build an intelligent three-dimensional parking equipment production line with an annual output of 50,000 parking spaces, supporting workshops and supporting facilities; the second phase of the National Tissue Engineering Seed Cell Bank (Qingdao Bank) and Cell Preparation Center Project, mainly to build human genetic resources sample bank, cell tissue production Preparation center, cell derivative production workshop, cell drug and cell clinical technology research and development center, etc. Tenaris foreign capital increase and production expansion project mainly produces steel pipe parts for automobile airbag gas generators. This production line is a fully automated airbag zero Component processing production line, the overall project can achieve an annual sales income of 26 million US dollars after reaching production; Kaishuo machinery transformation and upgrading project mainly produces energy-saving, high-efficiency intelligent looms, and is expected to produce water-jet looms and air-jet looms after reaching production. 4,000 machines; the second phase of the National University Science and Technology Park Power Valley Project of China University of Petroleum, will create a 4.0 industrial park benchmark, realize perfect functional services and talent services, and create an industrial park in a new era that integrates natural, ecological, green and dynamic elements .
"It started quickly in one year, achieved results in two years, and made a big change in three years. In the first half of this year, Qingdao Development Zone continued to make new breakthroughs in land acquisition, relocation and clearance. The speed of project construction was frequently innovated, the quality of urban areas was newly improved, and the construction of high-quality development zones across the country was accelerated. A new benchmark for development," said Yang Wen, member of the Qingdao Development Zone Working Committee and executive deputy director of the Management Committee.
As one of the major functional areas in the West Coast New Area of Qingdao, since the beginning of this year, Qingdao Development Zone has coordinated urban renewal and industrial development, promoted municipal infrastructure, public service facilities and commercial and commercial facilities, accurately introduced urban functions, and improved and optimized the living and production supporting system. In the construction of supporting facilities, 1.18 billion yuan has been invested to improve the infrastructure supporting facilities such as roads, municipalities, and electricity around leading projects such as BOE; around the "strong core expansion screen", 7 key projects such as Fujian Wanda have been signed. It can achieve an annual output value of 30 billion yuan; 8 theme parks such as Liandong U Valley have newly signed 47 high-quality supporting projects, the city's first new display industry park of 1,000 acres is rapidly advancing, and a 100 billion-level "chip screen industry" cluster is rapidly forming. potential. Editor/He Yuting