News
Hebei Xiongan City Computing Supercomputing Cloud Center unveiled!
Xiongan City Computing Center is an important carrier of the digital twin city operation service system in Xiongan New Area
At present, after the intensive construction of the group's builders, the Xiongan "City Brain" - Xiongan Urban Computing (Supercomputing Cloud) Center project has been successfully unveiled!
The total construction area of the project is about 39,900 square meters, of which the construction area of the three floors above ground is about 14,400 square meters, and the construction area of the ground floor is about 25,500 square meters. The edge computing, supercomputing, and cloud computing facilities it carries will provide network, computing, and storage services for big data, blockchain, IoT, AI, and VR/AR in the entire digital twin city.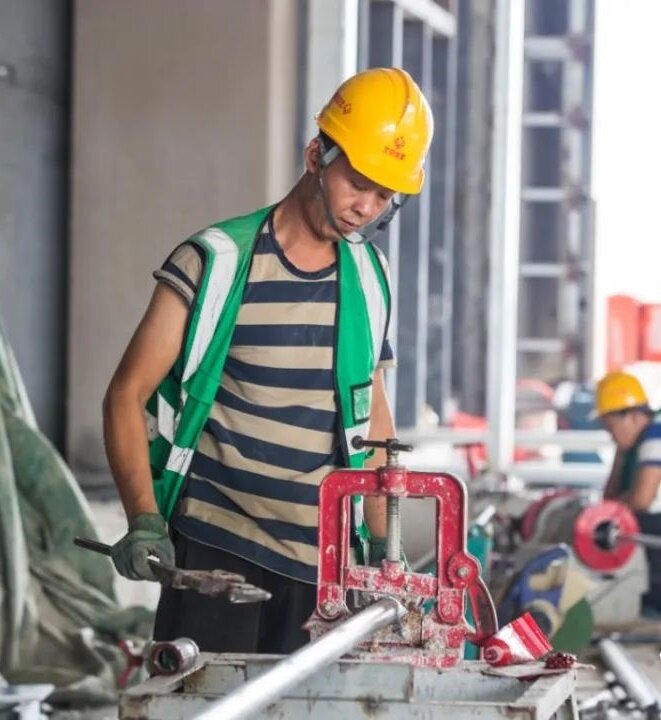 "The Xiongan Urban Computing (Supercomputing Cloud) Center is an important infrastructure for the digital construction and development of the Xiongan New Area. After it is put into operation, it will realize the first large-span column-free IDC computer room in China, the first landscape-style concealed urban computing center in China, and the first module in China. It is a very challenging project to transform into a container computer room, the world's first landscaped ecological hall, ultra-low energy consumption in the non-computer room area, and PUE ≤ 1.1 in the computer room area," said Wang Zhengrong, the project executive manager.
The project is novel in design, special in structure, advanced in concept, complex in function, low-carbon and environmentally friendly, green and energy-saving, and has high technical requirements, which brings many challenges to the construction.
At present, under the day and night efforts of the builders of Beijing Urban Construction Group, the Xiongan Urban Computing (Supercomputing Cloud) Center project has completed the main structure, steel structure, roofing engineering and curtain wall engineering, and is undergoing interior fine decoration construction and outdoor small municipal works in an orderly manner. construction.Editor/Ma Xue