New infrastructure
Yunnan 500 kV Hecheng power transmission and transformation project started
The total investment of 500KV Hecheng power transmission and transformation project is 1.44 billion yuan
After completion, it will further strengthen and optimize the structure of Zhaotong power grid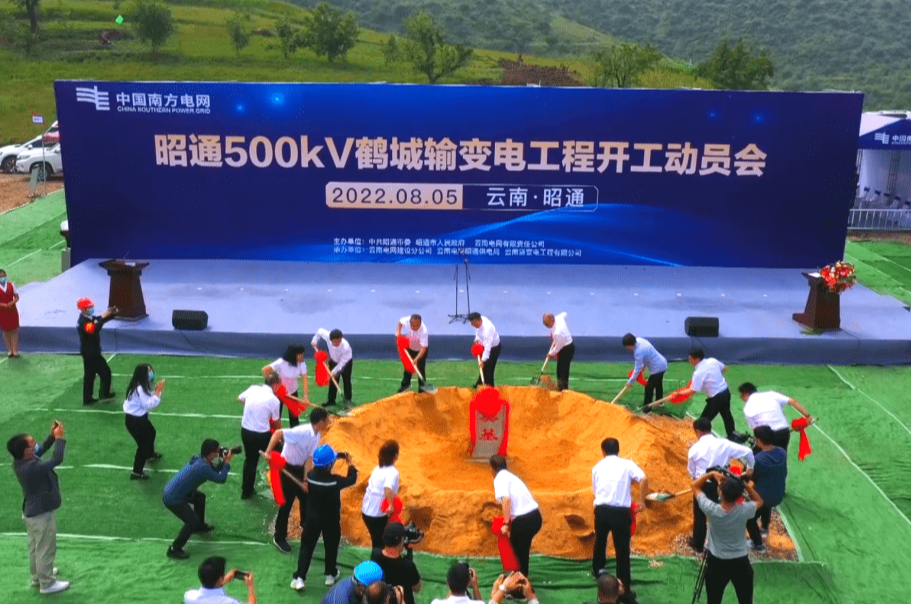 On August 5, 2022, the 500 kV Hecheng power transmission and transformation project designed by Energy China Yunnan Institute officially started. According to reports, the project is the fifth 500kV substation project designed and implemented by Yunnan Institute in Zhaotong City. After completion, it will further enhance the power supply capacity of Zhaotong City power grid and provide strong power guarantee for the peak summer season in Zhaotong area.
Zhaotong 500 kV Hecheng Power Transmission and Transformation Project
The project is located about 4.0 kilometers south of Hesheng Silicon Industrial Park, Zhaoyang District, Zhaotong City, and about 12.5 kilometers away from Zhaotong Municipal Government. The estimated investment of the project is about 1.4 billion yuan. Three main transformers with a capacity of 3,000 megavolts will be constructed in the substation in this phase. An, a new single-circuit line of about 163 kilometers is built, and the line passes through 5 counties (districts) in Qujing, Zhaotong and Bijie in Guizhou. In addition, the project needs to renovate about 270 kilometers of lines that have been built.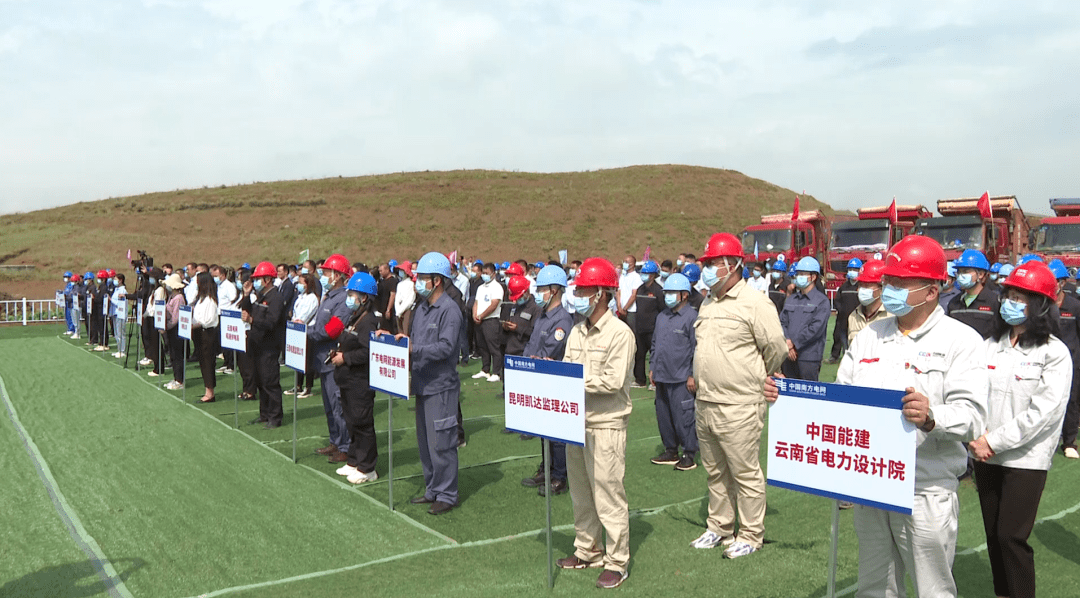 In the design process of the project, Yunnan Institute strictly controls all aspects of technology, quality and safety, actively adopts new technologies and new processes, fully uses the 3D BIM design platform, and uses the China Southern Power Grid Corporation's intelligent substation dispatching automation system and intelligent Lighting control system.
It is reported that Hecheng Substation will become the system hub substation of Zhaotong 500kV power grid, which can share the power supply pressure of Yongfeng and Mingtong Substations, meet the load power supply demand of the eastern part of the main city of Hecheng District, Yiliang County and Hesheng Silicon Industry, and improve the reliability of Zhaotong power grid power supply. To optimize the structure of Zhaotong power grid and enhance the adaptability of Zhaotong power grid. After the project is completed, in addition to meeting the power supply requirements of Zhaotong's load development, the project can also undertake the receipt of electricity retained by the large-scale hydropower station in the lower reaches of the Jinsha River, creating conditions for the consumption and transfer of large-scale hydropower. Editor/He Yuting