Construction Frontline
Saudi NEOM new city super-high tower pile foundation project officially started
The total investment scale of Saudi NEOM New City is about 500 billion US dollars
POWERCHINA has won the high trust and recognition of the owners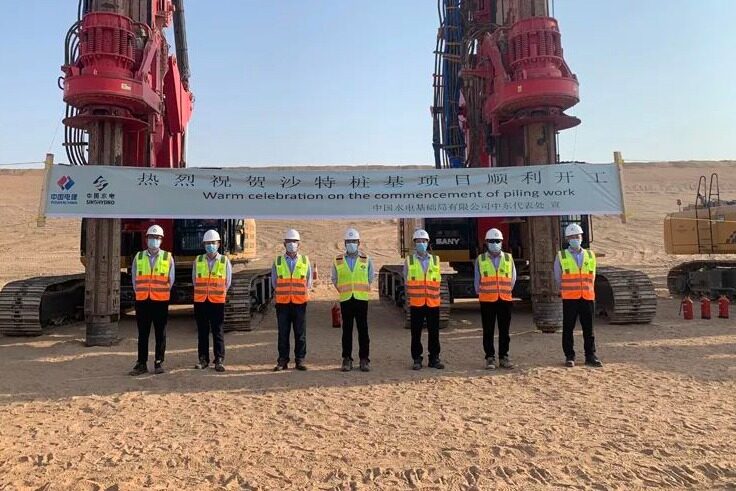 On August 7, 2022, Saudi time, with the smooth drilling of the first cast-in-place pile, POWERCHINA Saudi Arabia NEOM new city super-high tower pile foundation project officially started, which is the first foundation pile foundation project of the project. The successful achievement of this milestone beyond expectations marks a solid step forward for the project on the road to high-quality performance.
The owner's performance director enthusiastically praised POWERCHINA's strong organizational mobilization and performance management capabilities at the groundbreaking ceremony, saying that he would fully support the project's performance and lay the foundation for further cooperation.
Saudi NEOM New City
The main construction contents of the project include drilling of cast-in-place piles with diameters of 1.5 meters and 2.5 meters, fabrication and installation of steel cages and their substations, concrete pouring, excavation and chiseling of pile heads, and inspection of cast-in-place piles. The successful delivery of the project will give POWERCHINA the opportunity to obtain the follow-up NEOM new city pile foundation engineering project.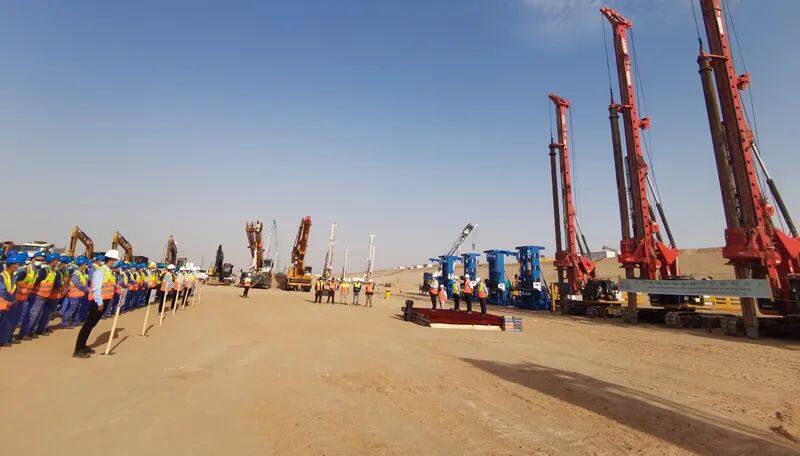 The total investment of Saudi NEOM New City is about 500 billion US dollars. It is a national strategic project of Saudi Arabia's "Vision 2030" and the primary project to promote the transformation and green development of Saudi Arabia. It has attracted many well-known international contractors to compete. POWERCHINA has won the bids for 2 projects in NEOM New City, accumulated resources and experience in contract performance, won the trust and recognition of the owners, and actively provided POWERCHINA wisdom and solutions for the follow-up market development and project performance of the new city project group. Editor/He Yuting