Municipal
Helu Industrial New City Project in Lujiang County, Anhui won the bid
The total planned area of ​​the project is about 140 square kilometers, with a planned total population of 250,000
The project is divided into 5 bidding sections for construction, and the estimated total investment amount is 8.346 billion yuan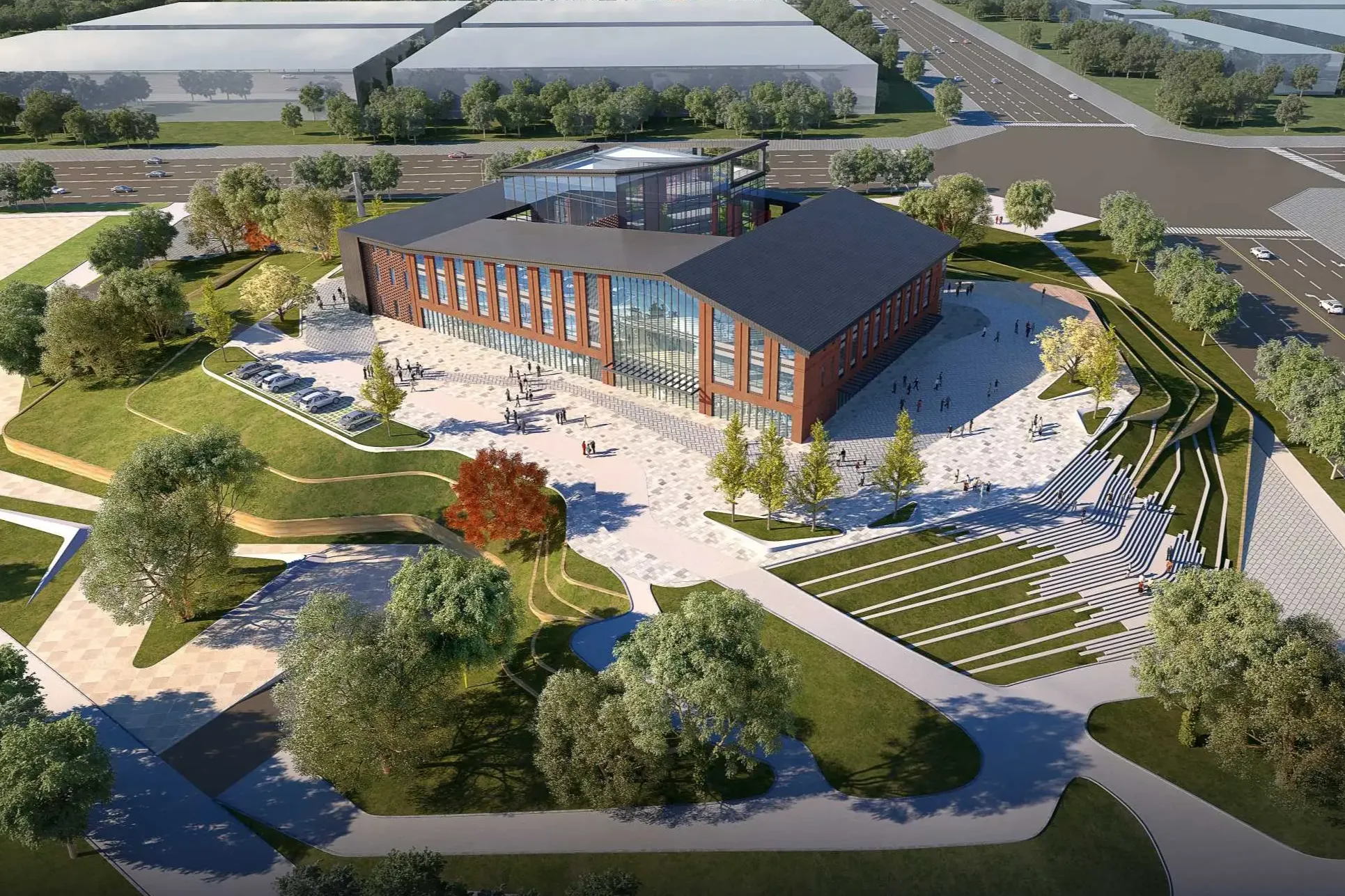 On August 9, 2022, Anhui Hefei Public Resources Trading Center released the announcement of the winning candidates for the first phase of the Helu Industrial New City Construction + Management Project in Lujiang County, Anhui Province. This project is an important strategic deployment of the 14th Five-Year Plan of Lujiang County. The estimated total amount is 8.346 billion yuan.
Project Overview
Helu Industrial New City is located in the northern part of Lujiang County, Hefei City, Anhui Province. The planning scope includes Tongda Town, Guohe Town and the core area of Taichuang Park. It is three kilometers east of Huizhou Avenue in the east, Baishi Tianhe and Guohe Town in the south, and the town boundary of Baishi Tianhe and Guohe in the west. To Hejiu Railway, north to Hangbu River, the planned total area is about 140 square kilometers, and the planned total population is 250,000. He-Kowloon Railway, He'an High-speed Railway, Hetong Highway, and Huizhou Avenue run through the north and south, while Tangchi Avenue and Shengtong Road run through the east and west.
The first phase of the Helu Industrial New City Construction + Management Project is divided into 5 bidding sections. The bidding project bidding section number: 1 bidding section: 2022BFNBZ01270-1; 2 bidding section: 2022BFNBZ01270-2; 3 bidding section: 2022BFNBZ01270-3; 4 bidding Section: 2022BFNBZ01270-4; Section 5: 2022BFNBZ01270-5.
Project investment estimate: 1st lot: 1.99 billion yuan; 2nd lot: 1.833 billion yuan; 3rd lot: 1.707 billion yuan; 4th lot: 1.533 billion yuan; 5th lot: 1.34 billion yuan.
Cooperation period: The cooperation period of each tender section is tentatively set at 7 years, of which the overall construction period does not exceed 3 years and the management period is 4 years.
Bidding Information
Section 1: The first bid winner is Shanghai Baoye Group Co., Ltd; ; The first winning candidate for the 4th bid is China Energy Construction Group Co., Ltd.; the 5th bid is the first winning candidate for the Shanghai Urban Construction Municipal Engineering Co., Ltd. Congratulations to the winning bidder!Editor/Zhao E