Construction Frontline
The largest biomass power station project in West Africa has been signed
The project is scheduled to start construction by the end of October 2022
After completion, it will help Côte d'Ivoire's energy structure transformation and ecological environmental protection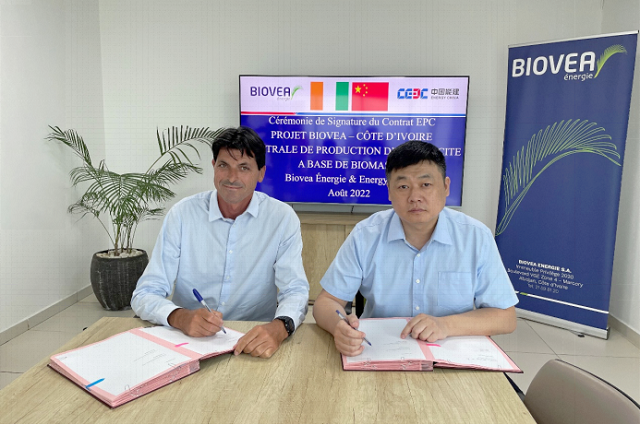 On August 10, 2022, the joint venture formed by China Energy Construction International Group and China Energy Construction Group signed the EPC business contract for the Ivory Coast 46 MW Biomass Power Plant Spot Exchange Project with Cote d'Ivoire Bioya Energy Company in Abidjan . Lafayette, General Manager of BIOYA Energy, and relevant persons in charge of Energy China International Group Northwest Africa Regional Headquarters and Cote d'Ivoire Representative Office attended the above-mentioned signing ceremony.
Biomass Power Plant Project
The project is located in Aboiso Province, about 100 kilometers east of Abidjan, and includes the design, supply, installation and commissioning of 2 25 MW steam turbine generators, 2 boilers, as well as the control building and stockpiling storage area The construction period of the contract is 35 months. The power generation fuel of the power station is palm leaf straw, which is widely grown in the local area. It is expected to start construction at the end of October 2022.
As a clean energy for a green and environmentally friendly economy, the project will provide more than 1,000 full-time jobs during its construction and operation, provide supplementary income for 12,000 palm planters, and reduce carbon dioxide emissions by 180,000 tons per year, effectively promoting local livelihoods, employment and economic development.
The owners of the project are EDF and Meridiam Investment Fund. The successful signing of the project will effectively promote the complementary advantages and strong alliances between Energy China and EDF and other international strategic investors in the region, in line with the direction of Sino-French third-party market cooperation, and lay a solid foundation for the company to deepen the power market in West Africa.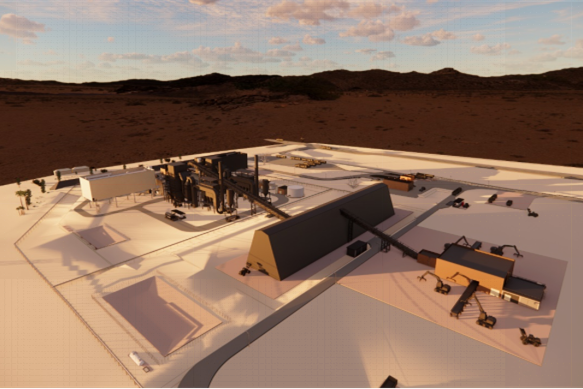 Côte d'Ivoire is a key country market of China Energy Construction. Relevant member companies have successively undertaken the construction of a number of key livelihood projects such as the Abidjan Y4 Ring Road and the University Town of Bondoukou. Energy China International Group will take this signing as an opportunity to cooperate with "2+N+X" member companies to continuously tap the energy infrastructure in West Africa, especially the potential of the new energy market, and contribute "Energy Construction Solutions" to local economic development.
In the future, the project will become the largest biomass power station in West Africa after completion, which is an important achievement of CEEC's strengthening of third-party market cooperation, and has achieved a new breakthrough in the field of renewable energy in Côte d'Ivoire and even West Africa. Editor/He Yuting