Company
Energy China Gansu Company and Gansu Sixth Construction Group Agreement
The two sides will actively explore innovative new energy + infrastructure reform cooperation models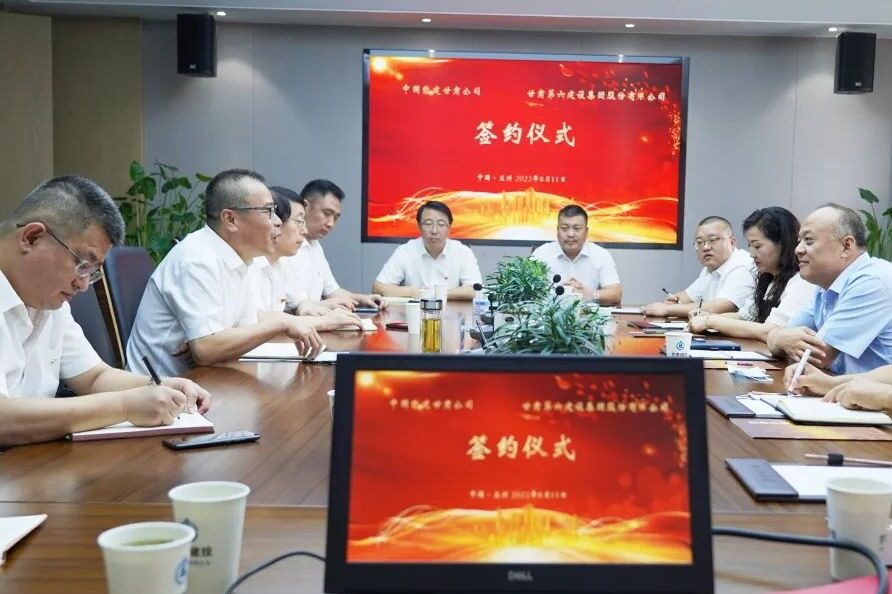 On August 11, 2022, Energy China Gansu Company and Gansu Sixth Construction Group Co., Ltd. signed a strategic cooperation agreement. Sun Chao, Secretary of the Party Committee and Chairman of Energy China Gansu Company, and Yin Tongchun, Secretary of the Party Committee and Chairman of Gansu Sixth Construction Group Co., Ltd. conducted in-depth exchanges on deepening strategic cooperation and the implementation of key projects, and jointly witnessed the signing of the cooperation framework agreement.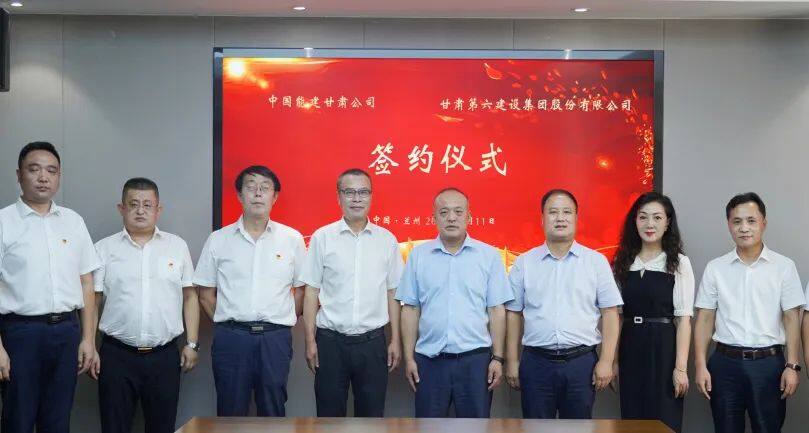 Sun Chao expressed his gratitude to Gansu Liujian for its warm reception, and highly affirmed the brilliant achievements of Gansu Liujian in the field of construction for many years. He said that Gansu Company has been developing in the energy field for many years, with outstanding expertise and solid foundation. Gansu Liujian, as an advanced enterprise in the construction industry in Gansu and even in the whole country, has a long history and brilliant achievements. The two companies have a good foundation for cooperation and broad prospects for cooperation. They should seize the opportunity period for new energy development, integrate their respective advantages, make rapid entry, multi-point layout, synergy and mutual assistance, strengthen the chain and strengthen the chain, and work together to cope with the increasingly fierce industry competition. , to achieve win-win development. In the next step, relevant units and business departments should strengthen communication and resource sharing, actively explore and innovate cooperation models such as "new energy + infrastructure transformation", and promote the implementation of major local projects.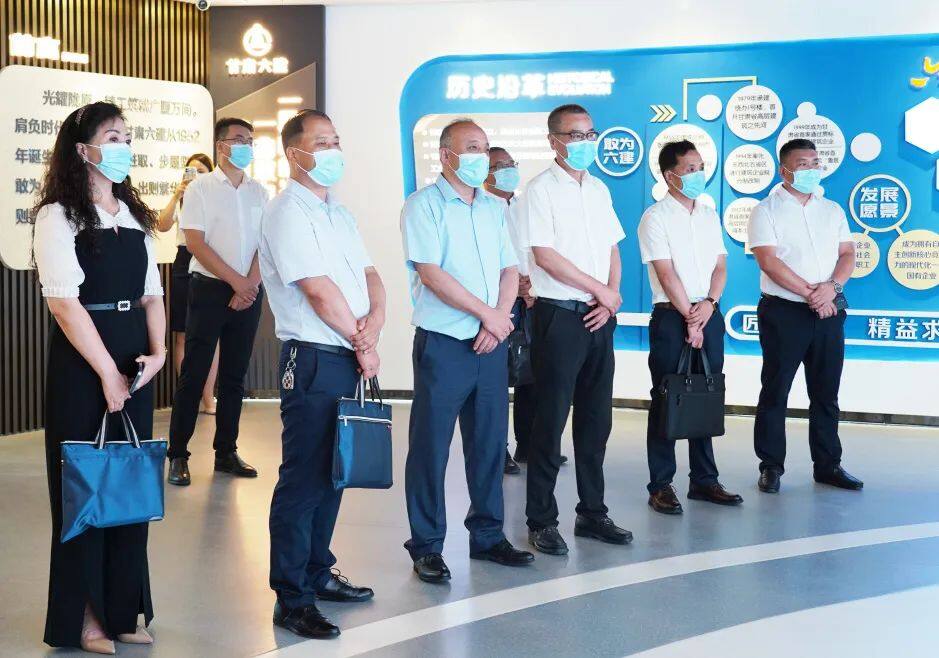 Yin Tongchun extended a warm welcome to Sun Chao and his party, thanked the Gansu company for their trust and support, and briefly introduced the business advantages, development layout and transformation ideas of Gansu Sixth Construction. He said that Energy China Gansu Company is a central enterprise with energy and power as its core competitiveness. Have requests. He said that based on the national and provincial energy development strategies and the long-term development strategy of enterprises, the two parties should concentrate their superior resources and work hard, and look forward to taking the signing of this strategic cooperation agreement as an opportunity to comprehensively deepen the cooperative relationship and open a new chapter to jointly achieve high-quality develop.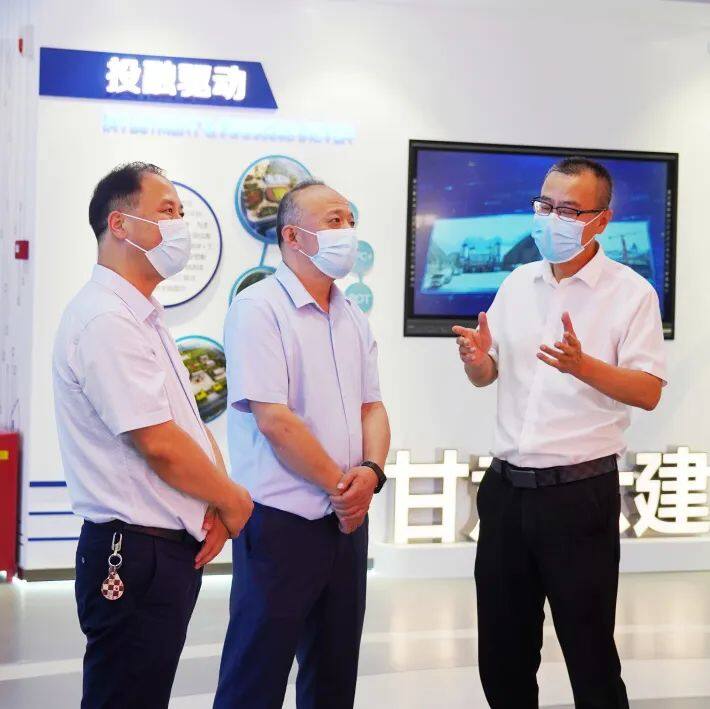 Liu Liyan, Deputy General Manager and Chief Engineer of Gansu Branch, and Wang Jin, Deputy General Manager of Gansu Liujian, signed a strategic cooperation agreement on behalf of both parties. According to the agreement, the two parties will strengthen information sharing, resource sharing, joint development, facility sharing, technology integration, and joint investment to further expand cooperation areas, deepen cooperation content, and achieve win-win development.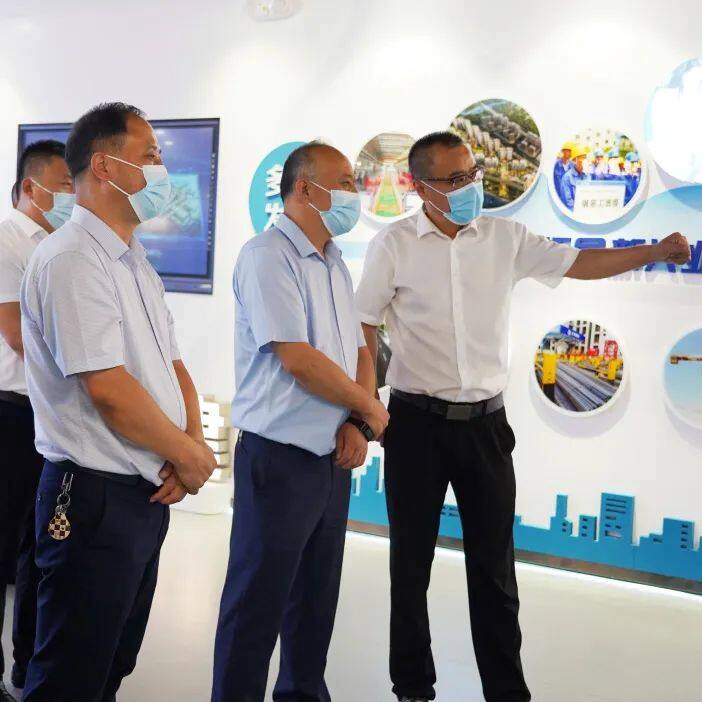 Before the negotiation, the participating leaders walked into the exhibition hall of Gansu Six Construction Enterprises together to appreciate the glorious history of Gansu Six Construction Enterprises after 70 years, and personally feel the spirit of Gansu Six Construction Party Construction, the Six Constructions of Happiness, Historical Evolution, Glorious Six Constructions, State-owned Enterprise Seiko, Vertical and Horizontal Supervision The history of entrepreneurial struggle and development such as high technology, technology-led, investment and financing-driven, and diversified development. Li Guanglin, Deputy General Manager of Gansu Liujian Construction, Song Xiaochun, Deputy General Manager, Liu Yurong, Deputy Chief Political Engineer and Office Director of Gansu Company and heads of relevant units of both parties attended the event.Editor/XingWentao