Central enterprises
The three expressway projects in Sichuan won the bid in the early stage
The total length of the Jiangjin-Yibin project via Luzhou is about 117 kilometers, and the new mileage is about 106 kilometers
The western section of Guang'an Ring Expressway is about 50 kilometers long, with a design speed of 100 kilometers per hour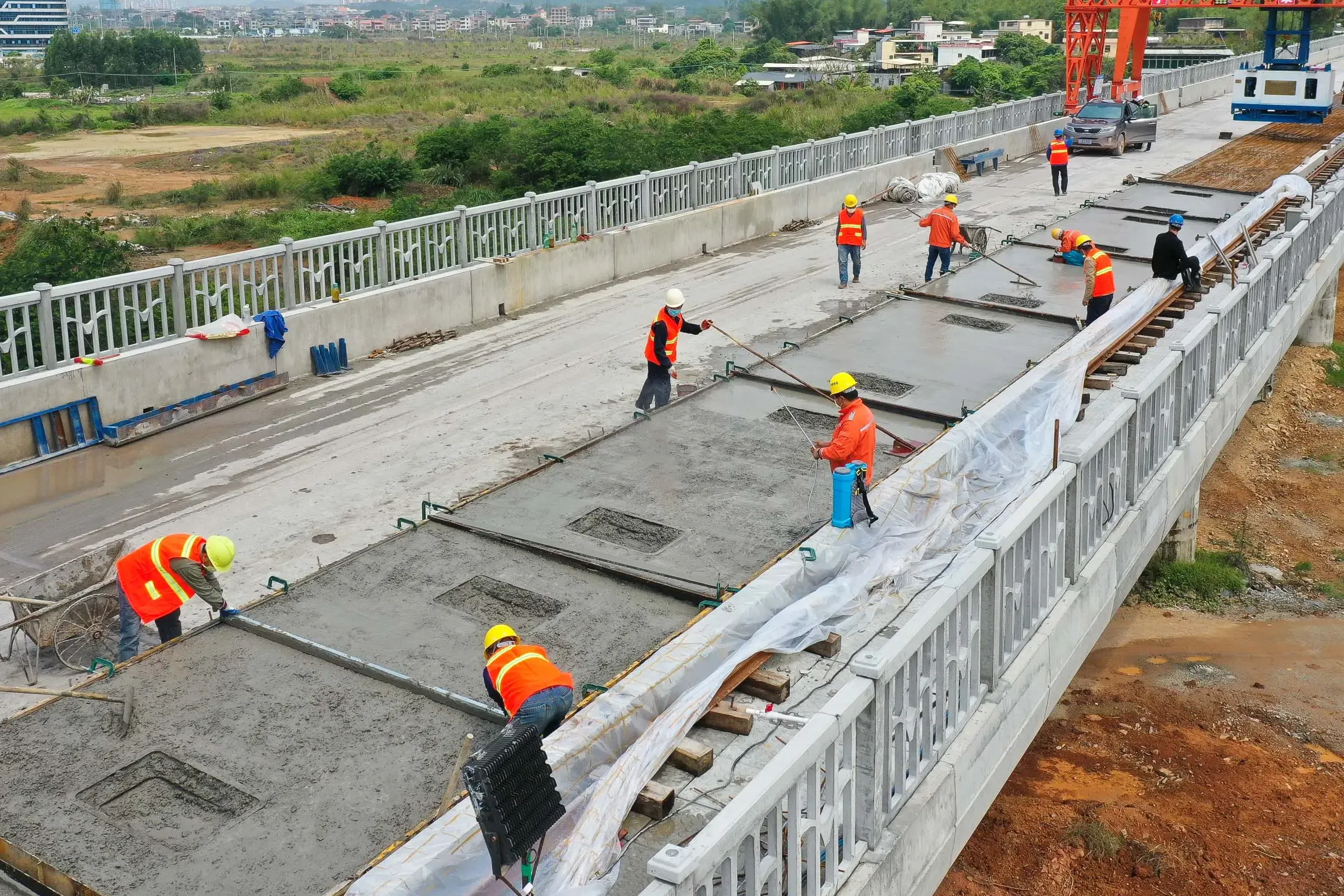 Recently, I learned from the Sichuan Public Resource Trading Network that three highway construction projects including Luzhou-Gulin and other 3 highway construction projects Jiangluyi A section, Jinkouhe to Xichang and other 2 expressway construction projects Guren A section, Xichang to Ning The two expressway construction projects in the south and the west won the bid in the early stage of the bid for the project of the Guangraoxi section A, which indicates that the construction of these three expressways is about to start.
Luzhou to Gulin and other 3 high-speed projects Jiangluyi A tender section
Jiangjin via Luzhou to Yibin Sichuan border project: The route is planned to start near the Sichuan-Chongqing provincial boundary in Baihe Town, Lu County, Luzhou City, passing through Baihe Town, Yunjin Town, Hushi Town, Tongtan Town, Shizhai Town in Jiangyang District, Yibin Ying'an Town, Jiang'an County, Changxing Town, Xianlin Town, Nanxi District, Liujia Town and Huangsha Town, Cuiping District, stop near the south of Qiuchang Town, Cuiping District, and connect to G85 Yinkun Expressway, with a total length of about 117 kilometers, of which 11 kilometers are in line with G4215, and the newly built mileage is about 106 kilometers. It is proposed to adopt the two-way four-lane expressway standard, with a design speed of 120 km/h and a roadbed width of 27 meters. There are 114 bridges of 28,968 meters and 3 tunnels of 2,820 meters across the line, with a bridge-to-tunnel ratio of about 30%. 12 exchanges.
The project was won by China Communications Highway Planning and Design Institute Co., Ltd. with a bid price of 70.038 million yuan.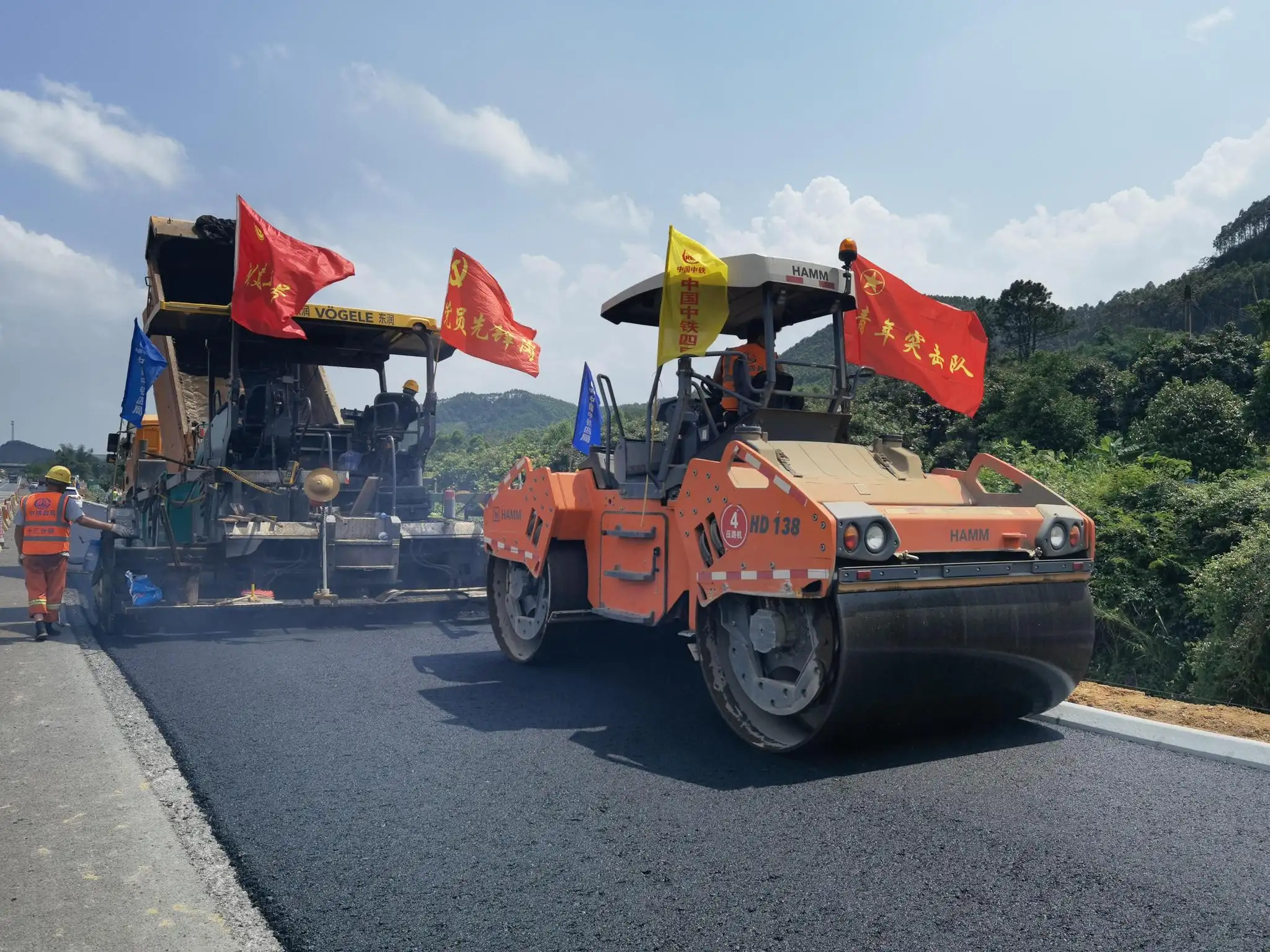 Guren A tender section of two high-speed projects including Jinkouhe to Xichang
Jinkouhe to Xichang: The project is divided into main line and Lugu branch line. The main line starts near Wushi Bridge Town, Ganluo County, Liangshan Prefecture, connects Emei to Hanyuan Expressway, passes through Ganluo County, Yuexi County, Xide County, ends near Pushi Township, Zhaojue County, and connects Xichang to Zhaotong Expressway The total length of the road is about 172 kilometers. In order to strengthen the connection with the G5 Beijing-Kunming Expressway, another Lugu branch line is set up, which starts from the east of Xide County, connects with the main line, passes through Guangming Town, Lake Township, Mianshan Town in Xide County, and ends at the north of Lugu Town in Mianning County. The G5 Beijing-Kunming Expressway has a total length of about 30 kilometers. Both the main line and the branch line adopt the two-way 4-lane expressway standard, the design speed is 80 km/h, and the roadbed width is 25.5 meters. A total of 47,882 meters/120 bridges are set up along the entire line; 102,304 meters/36 tunnels are set up, with a bridge-to-tunnel ratio of about 74%. Set up 15 intercommunications.
The project was won by China Communications Highway Planning and Design Institute Co., Ltd. with a bid price of 45.22 million yuan.
Xichang to Ningnan and other 2 expressways around the West A tender section
The west section of Guang'an Ring Expressway: The route is planned to start at Guxian Town, Yuechi County, connect G42 Nanchong to Dianjiang Expressway for expansion, end near Wangjiawan, Wanshan Town, Wusheng County, and connect Wusheng to Tongnan Expressway. About 50 kilometers long. It adopts the technical standard of two-way four-lane expressway, with a design speed of 100 km/h and a roadbed width of 26 meters. Set up bridges with a length of about 8,500 meters/23, long tunnels with a length of 4,500 meters/2, and the bridge-to-tunnel ratio is about 26%. Key words: engineering construction information, engineering news, engineering construction
The project was won by China Highway Engineering Consulting Group Co., Ltd. with a bid price of 33.7497 million yuan. Editor / Zhao E