Technology
ZOOMLION Crawler Cranes Help Ningxia Baoyin High-speed Railway Project
The stability of Zoomlion crane equipment used in this project perfectly fits this hoisting
The project construction party chose to cooperate with Zoomlion, which fully demonstrated the hoisting performance of Zoomlion's products.
Recently, the only upper-span wired steel cover beam of the Baoyin high-speed rail Ningxia section constructed by China Railway 20th Bureau was successfully hoisted. This is the steel cover beam with the largest span and the heaviest hoisting weight in Ningxia. It is the crawler crane from Zoomlion that undertakes this important hoisting task.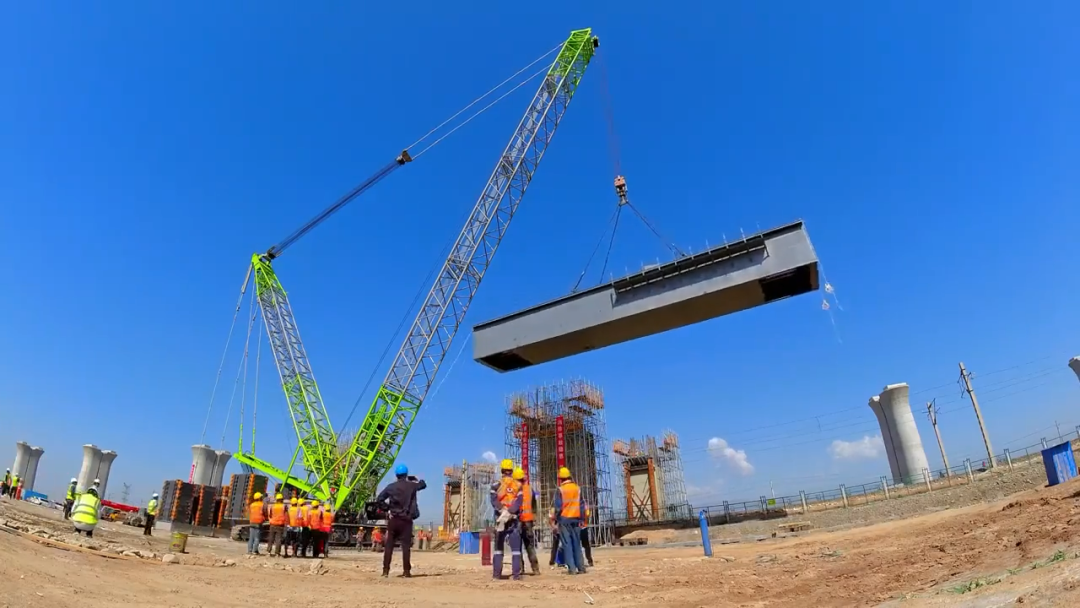 The steel cover beam is 26.1 meters long, 4.6 meters wide, 3 meters high, and weighs 150 tons. It crosses the Baolan Railway, with a large span and heavy weight; Installation, fine adjustment and other work; difficult, time-constrained, and high-risk, are the key "neck" projects across the line, so the requirements for hoisting are also more stringent.
In order to ensure the steady progress of hoisting and erection and minimize the impact of construction on the existing railway operation, the project created a BIM intelligent construction platform, from the adjustment of the embedded steel bars on the pier body, the measurement and lofting of the outer steel plate on the top of the pier, the approach direction of the steel cover beam, the anchorage Nine aspects such as nail impact test and setting of drop beam jacks were simulated, and on-site drills were carried out many times. At the same time, in order to speed up the construction progress, improve the work efficiency of large cranes, and reduce the construction cost, the project department adopted the method of synchronizing the operation of two crawler cranes, so that the installation of each beam plate only took 15 minutes, and finally the whole construction was completed half a period ahead of schedule. Operation. The professional and dedicated construction team and efficient and reliable equipment performance have won unanimous approval and praise from the general contractor and the owner.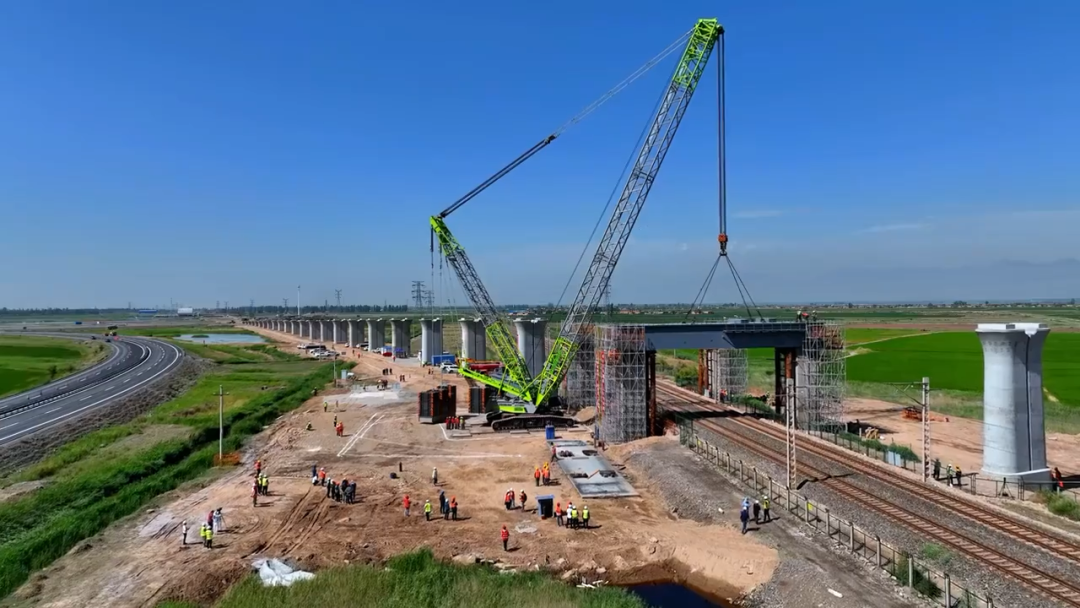 It is reported that the stability of the Zoomlion crane equipment used in this project perfectly fits this hoisting. The project construction party chose to cooperate with Zoomlion, which fully demonstrated that Zoomlion's products are superior in hoisting performance, cost-effectiveness and service, and also proved that Zoomlion's crawler cranes have excellent performance and quality. The newly built Baoyin high-speed railway is an important part of the Beijing-Lanzhou corridor in the national "eight vertical and eight horizontal" high-speed railway network, and it is also the main railway line in Ningxia and Inner Mongolia. The linked development of the Yellow Economic Zone and the Lanbai Economic Zone will further promote the development of the western region and the construction of the Silk Road Economic Belt.Editor/XingWentao