Company
Jinchuan Group started another key investment project in Gansu Province
The project has a total investment of 2.489 billion yuan and will be completed in two phases
Among them, the first phase of the project is planned to be completed and put into operation in December 2023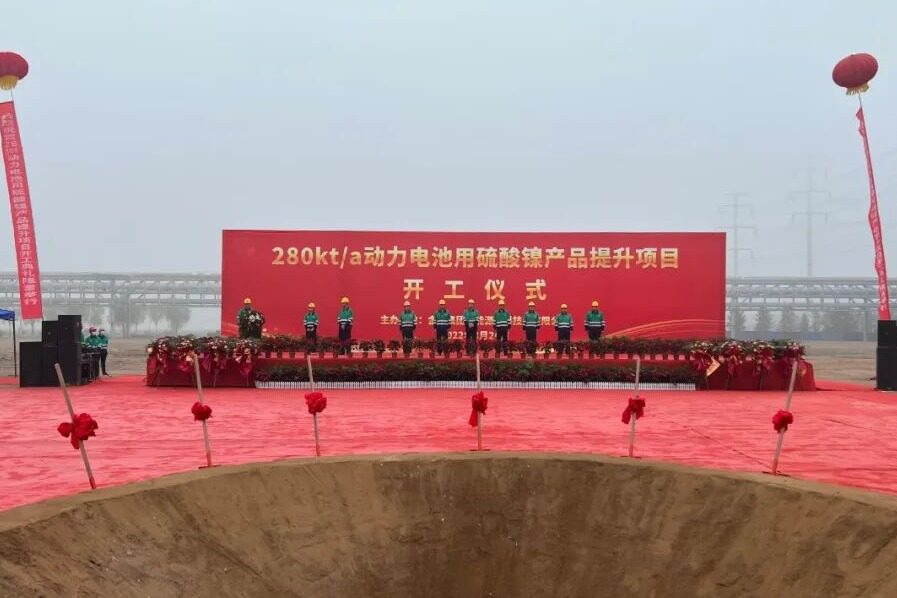 "Then I announce that the 280,000-ton/year nickel sulfate product improvement project for power batteries has officially started." On the morning of August 24, 2022, with the announcement of the leaders of Jinchuan Group Co., Ltd., Gansu Province invested 24.89% in key investment projects. The 280,000-ton/year nickel sulfate product upgrading project for power batteries officially started construction. At the same time, before the establishment of the joint venture company, Jinchang City Industry and Commerce Bureau, under the premise of compliance, improved the efficiency of the business license application, sent the license to enter the enterprise, and provided "nanny-style" services to ensure that the project was carried out as planned.
In order to actively respond to the national "carbon peaking and carbon neutrality" strategy and implement the "four strong" action deployment of the Gansu Provincial Party Committee and Provincial Government, Jinchuan Group seizes the development opportunities of the new energy power battery industry under the "dual carbon" strategy and optimizes the layout of the nickel industry , to help the transformation of the nickel industry, through the sincere cooperation with Suzhou Hailu Heavy Industry Co., Ltd., a major equipment integrated design and manufacturing enterprise for oxygen pressure leaching, to establish Jinchuan Group New Energy Materials Technology Co., Ltd. "Characteristic advantages" quickly transformed into joint advantages, extending the new energy battery material industry, seizing the development opportunities of the new energy power battery industry, and promoting the rapid development of the new energy power battery material industry cluster.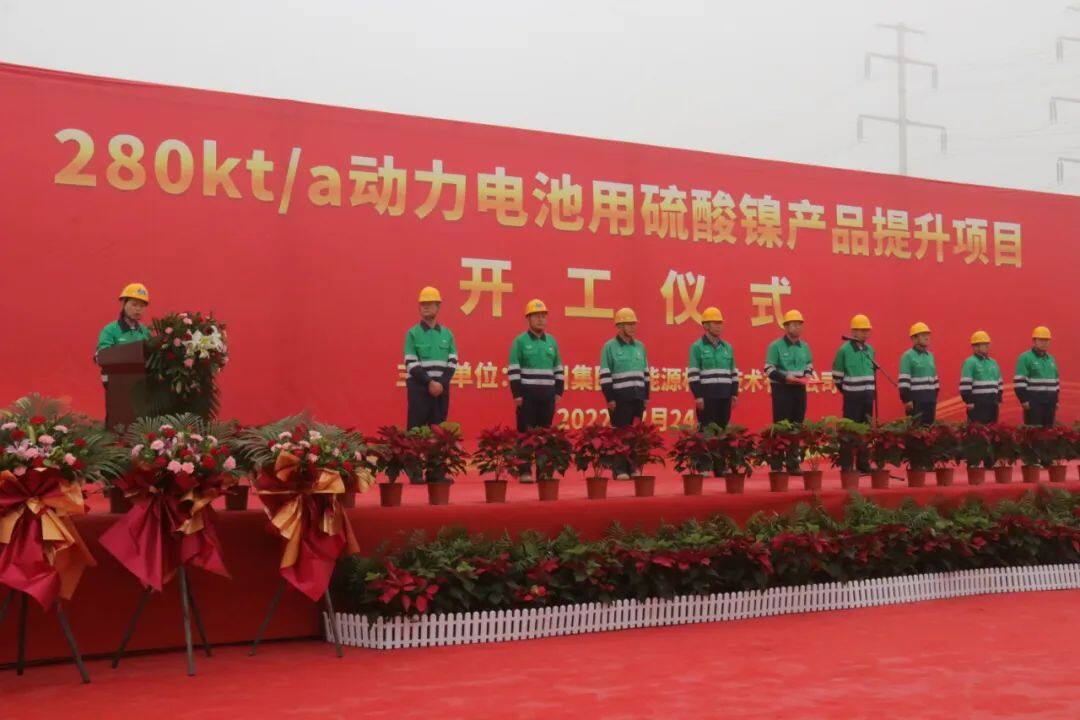 It is understood that the total investment of the project is 2.489 billion yuan and will be completed in two phases. After completion, it will form an annual production capacity of 280,000 tons of nickel sulfate for power batteries and 670 tons of cobalt sulfate. The first phase of the project is scheduled to be completed and put into operation in December 2023. Using a new generation of pressurized oxygen leaching, extraction and purification, MVR concentration-continuous crystallization and other process technologies, a battery-grade nickel sulfate production line will be built. The construction content includes grinding and pulping, leaching, extraction, crystallization, packaging, comprehensive waste water treatment, circulating water system, building photovoltaics, operation control center, etc. After the completion of the project, by digesting, absorbing and improving the existing technology in the industry, reflecting the advanced technology of Jinchuan, it will realize the short-process, low-cost and high-efficiency wet processing of the purchased nickel raw materials, ensure the income of the shareholders of the joint venture company, and help Jinchuan Group realize the multiplication plan .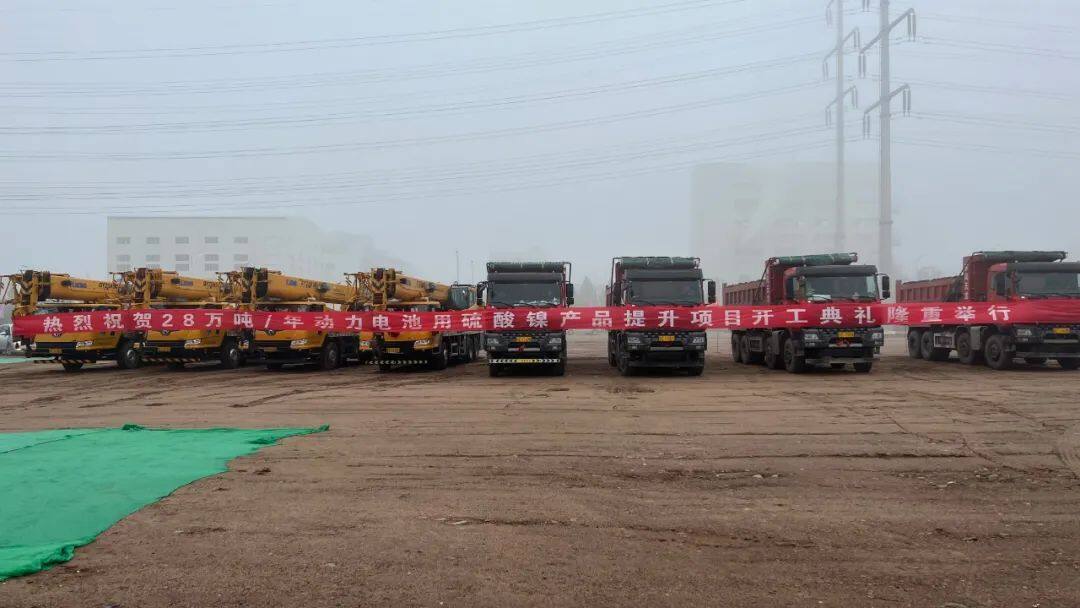 The project is aimed at realizing the nickel industry chain, and continues to promote the accelerated transformation of the nickel-cobalt industry to the field of new energy battery materials. One of the key projects for the transformation of the "original" brand to the "material" brand. In the next step, the nickel smelter will adhere to the Jinchuan spirit of "hard work and pursuit of excellence". After the project starts construction, it will carefully control the technical points, pay close attention to the quality of the construction process, and ensure that the project can complete the construction tasks safely and efficiently. Under the "Double Carbon" strategy, the new energy power battery industry development goals and the 14th Five-Year Plan for scale doubling have made new contributions. Editor/He Yuting