New infrastructure
500 kV Liujing power transmission and transformation project started
After completion, it will meet the electricity demand of Wenshan Prefecture's economic and social development
At that time, it will help to build a modern industrial system with Wenshan characteristics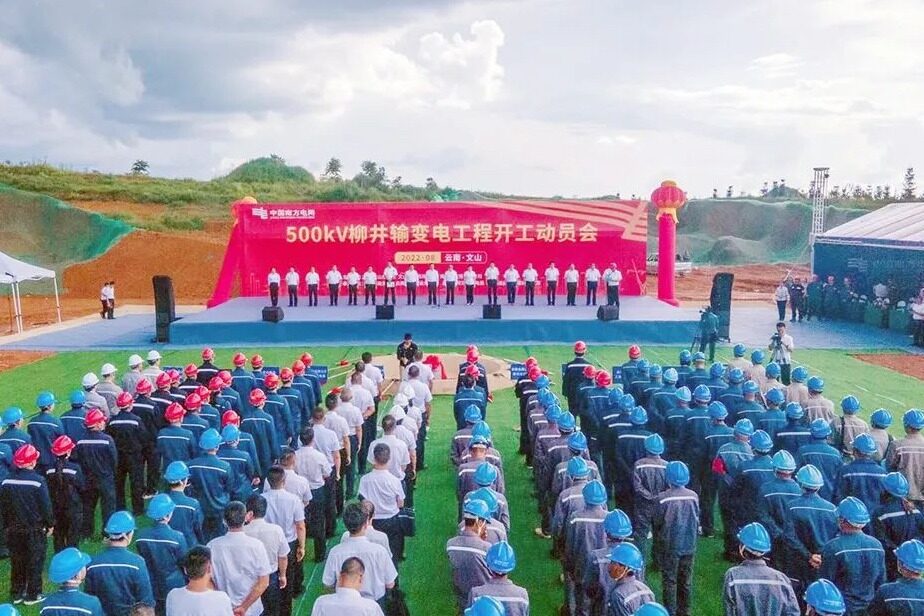 Reading this article requires
On August 30, 2022, the mobilization meeting for the construction of the 500 kV Liujing Power Transmission and Transformation Project in Wenshan Prefecture, Yunnan was held. At the start-up mobilization meeting, the responsible comrades of Yunnan Power Grid Construction Branch and Yunnan Power Transmission and Transformation Engineering Co., Ltd. made speeches.
It is reported that the 500 kV Liujing power transmission and transformation project is located at the junction of Liujing Township and Gumu Town, Wenshan City, with a planned investment of 1.326 billion yuan. After the project is completed, it will realize the operation with the 500kV Yanshan transformer and Tianxing transformer electromagnetic ring network. The grid of Wenshan's main power grid will be further strengthened, and the DC power of Yongfu will be sent back to Yunnan, which will greatly enhance the power supply guarantee capacity of southern Wenshan, especially Wenshan City. Provide energy guarantee for building the core area of China's green aluminum valley.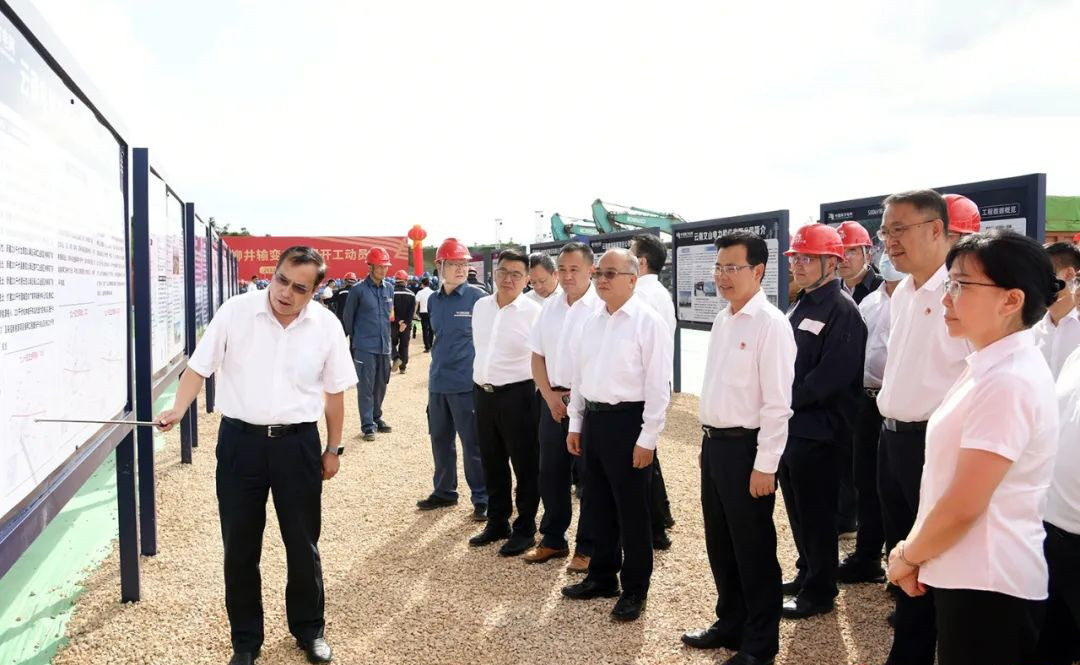 Ma Zhongjun, deputy secretary of the state party committee and governor, expressed his gratitude to Yunnan Power Grid Corporation for its long-term care, support and help to Wenshan. He said that in recent years, with the high-level promotion of the provincial party committee and the provincial government, and the strong support of Yunnan Power Grid Corporation, the construction of Wenshan power grid has made great progress. The construction of the 500 kV Liujing power transmission and transformation project officially started, marking that Wenshan Prefecture has taken a critical step in improving the grid grid and enhancing the power supply guarantee for green aluminum production capacity, and will surely become an important milestone in the green development of Wenshan Prefecture. It is hoped that Yunnan Power Grid Corporation will continue to support Wenshan Prefecture in building a strong main network and improving the distribution network, and work hand in hand with Wenshan to achieve win-win cooperation and jointly build Wenshan Prefecture into a demonstration area for green energy, green development and green industry in China. Wenshan Prefecture will keep in mind its development responsibilities and missions, strive to ensure factor protection, optimize services, and improve the environment, strive to create a good grid construction environment, and jointly build a green, safe and reliable smart grid with Yunnan Power Grid Corporation, and accelerate the promotion of green energy and green energy. Create deep fusion.
Gan Lin, Secretary of the Party Committee and Chairman of Yunnan Power Grid Co., Ltd., said that Wenshan Power Grid is the forefront of Yunnan's west-to-east power transmission and power transmission to Vietnam. In the process of advancing the preliminary work of the 500 kV Liujing power transmission and transformation project, I deeply felt that Wenshan used the hard work index of cadres to exchange the happiness index of the masses, and used the heat of hard work to improve the development speed of Wenshan; I deeply felt that only those who work hard in Wenshan Only in the soil can the spirit of Xichou, which is not a solution, can be grown, and there is hope. I deeply feel the passionate commitment of the Wenshan government to revolve around the enterprise and to do things immediately. Editor/He Yuting
Comment
Please Login to post a comment