Environment
Xi'an Hi-Tech Yuntian Project Exhibition Area Landscape Greening Project Bidding
The total construction area of ​​the project is about 220,000 square meters, and the total project investment is 5.8 billion yuan
The total area of ​​the landscape greening is about 1971 square meters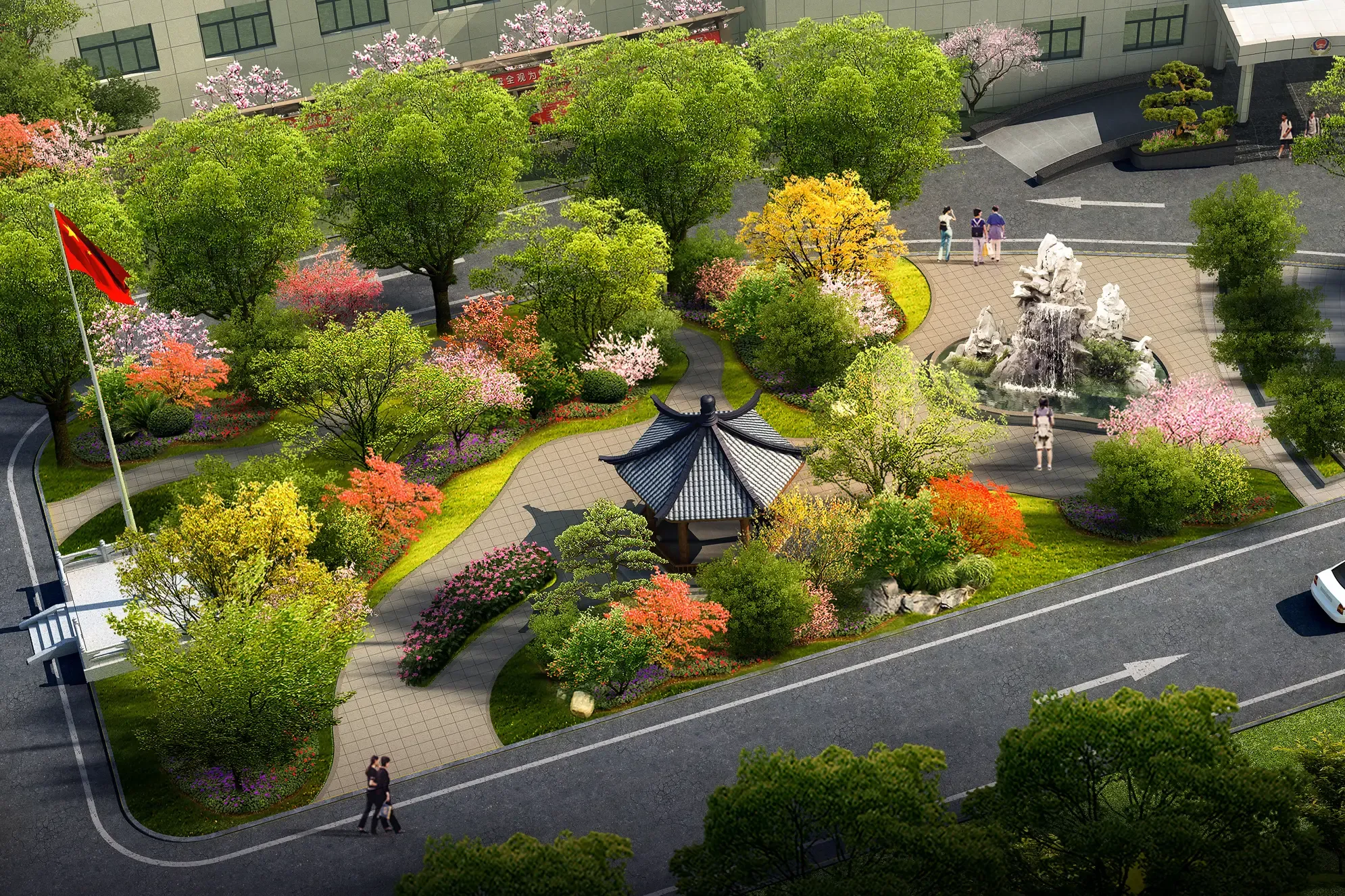 Reading this article requires
On August 31, 2022, the Shaanxi Provincial Public Resources Trading Center released the pre-qualification announcement for the landscape greening project in the Xi'an Hi-Tech Yuntian Project Exhibition Area.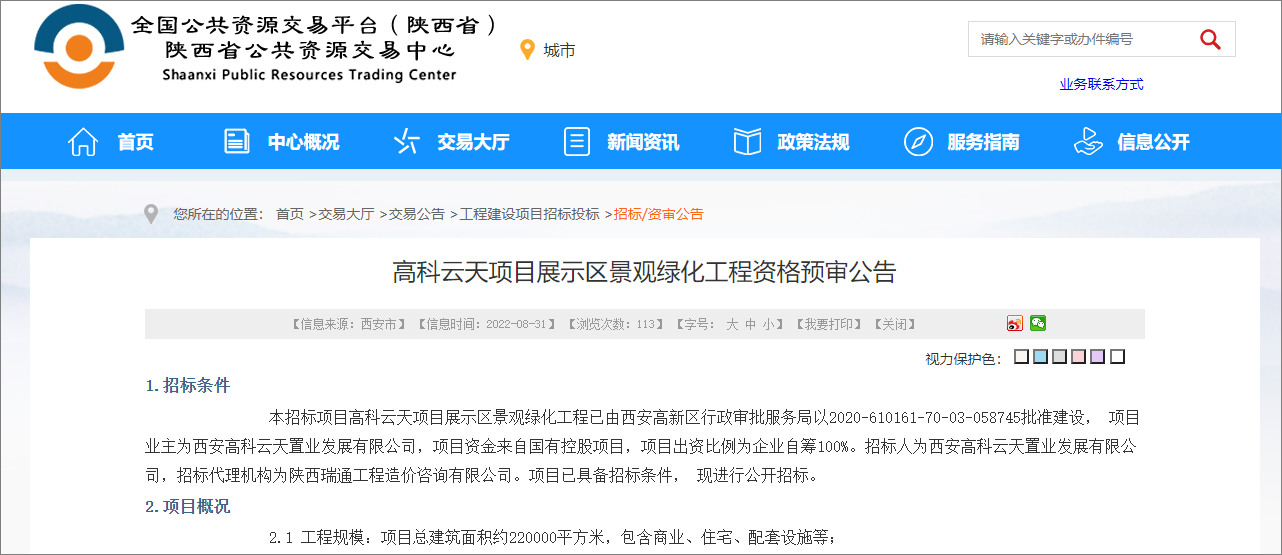 Project Overview
The construction site of the project is located in the south of Tiangu 2nd Road, the east of Yunshui 3rd Road, the west of Yunshui 2nd Road, and the north of Tiangu 3rd Road, High-tech Zone, Xi'an City.
Project scale: The total construction area of the project is about 220,000 square meters, including commercial, residential, and supporting facilities.
Bid section division: Bid section name: High-tech Yuntian project display area landscape greening project; Bid section number: E6101003506w162vwviD001; Bid section type: Construction.
Scope of bidding: Name of the bidding section: Landscape greening project of Gaoke Yuntian project display area, landscape greening project of Gaoke Yuntian project exhibition area, the total area of this landscape greening is about 1971 square meters, including the construction drawing and engineering of landscape greening project of Gaoke Yuntian project exhibition area the entire content of the quantity list. Keywords: engineering news, engineering construction information, engineering construction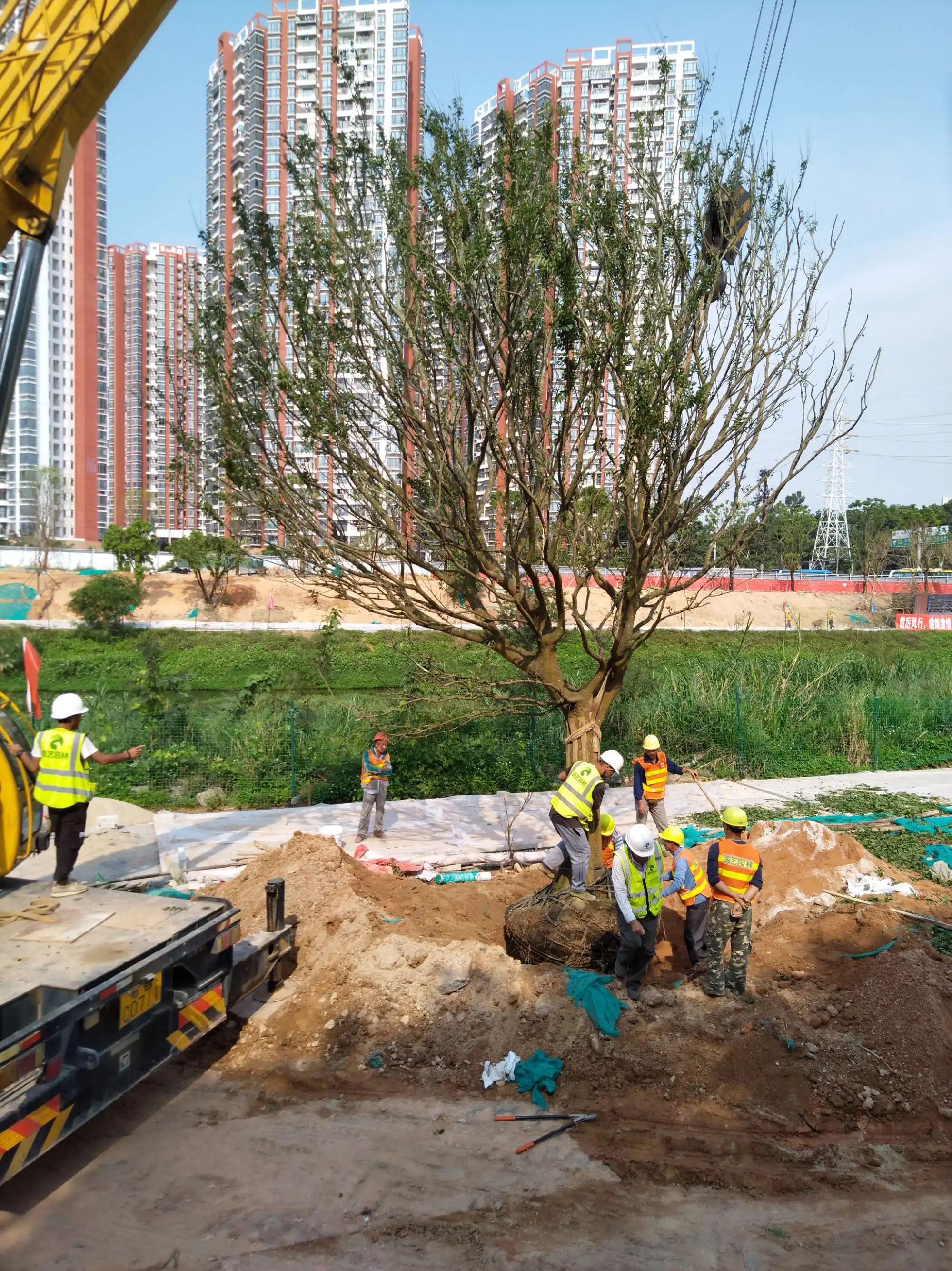 Acquisition and submission of qualification documents
Applicants are requested to download the qualification documents from the engineering construction trading platform of Xi'an Public Resources Trading Center from 00:00:00 on August 31, 2022 to 00:00:00 on September 5, 2022. The deadline for pre-qualification application documents is 09:30 on September 13, 2022, at the Engineering Construction Trading Platform of Xi'an Public Resources Trading Center. Applicants should submit electronic pre-qualification application documents before the deadline. Editor/Zhao E
Comment
Please Login to post a comment