New infrastructure
National-level power generation demonstration project started
The total investment of the project is 3 billion yuan
The groundbreaking project will improve the supply of electricity and energy in Guangdong Province
Reading this article requires
Recently, the groundbreaking activity of Guangdong Guoyue Shaoguan Comprehensive Utilization Power Generation Expansion Project was held at Guoyue (Shaoguan) Power Company.
National Power Generation Demonstration Project
According to reports, the Guangdong Guoyue Shaoguan comprehensive utilization power generation expansion project plans to build a 700MW ultra-supercritical circulating fluidized bed unit and supporting facilities, with a total investment of 3 billion yuan.
The project adopts the patented technology of the world's largest single-unit capacity 700MW ultra-supercritical circulating fluidized bed boiler independently developed by Shanghai Electric Corporation, which was rated as the first (set) major technology in the national energy field by the National Energy Administration in December 2020. equipment. In May 2022, with the approval of the National Energy Administration, the second-phase project was listed as the first (set) major technical equipment "700MW ultra-supercritical circulating fluidized bed boiler" demonstration application supporting project, which belongs to the national demonstration project. After the project is completed, it is expected that the annual output value will reach 2.5 billion yuan, about 300 new jobs will be created, and the annual tax revenue will be about 80 million yuan. At present, the preparatory work for the project has been completed, and it is planned to be completed and put into operation in the second half of 2024.
Lin Zhuoran, chairman of Guoyue (Shaoguan) Electric Power Company, said that Guoyue Group is committed to protecting the green waters and lush mountains of Shaoguan. The completed first phase of the project and the start of the project will improve the supply of electricity and energy in Guangdong Province and northern Guangdong. The Shaoguan data center cluster, a national hub node in the Guangdong-Hong Kong-Macao Greater Bay Area, provides reliable energy support. In the future, Guoyue Group will adhere to the corporate mission of "innovation, rapid development, benefit the society, and give back to the society", and work together with China Energy Construction Guangdong Electric Power Design Institute and Shanghai Electric Group to complete the project construction with high quality and ensure national demonstration projects. The smooth implementation will provide a stable power supply for the lights of thousands of homes in Shaoguan, and provide a solid boost for the economic development of northern Guangdong.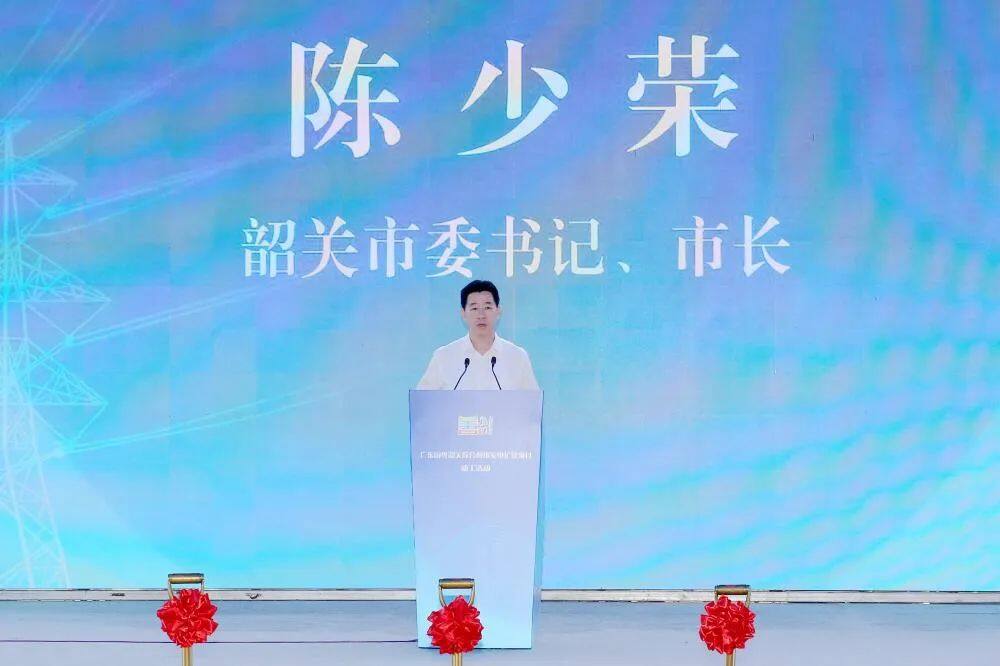 In recent years, Shaoguan's economy has shown a good trend of stable and rapid development, and the demand for electricity is increasing. With the start of the construction of the Shaoguan data center cluster, the national hub node of the Guangdong-Hong Kong-Macao Greater Bay Area, the national integrated computing network, the data center and its upstream and downstream Enterprises have rushed to settle in Shaoguan one after another, bringing new challenges to the power supply and huge development space for the power and energy industry. Shaoguan firmly grasps this development opportunity, and cooperation with leading enterprises in the industry will set off an investment boom in the power and energy industry. The Guangdong Guoyue Shaoguan Comprehensive Utilization Power Generation Expansion Project is one of them. The construction of the project will effectively improve the level and quality of power supply in Shaoguan, and provide a solid guarantee for the Shaoguan data center cluster, the national hub node of the Guangdong-Hong Kong-Macao Greater Bay Area, and the economic and social development of the whole city. Shaoguan welcomes all energy companies to share the benefits of development, increase investment in Shao, and continue to expand the industrial territory in Shao. Shaoguan will further create a first-class business environment, make every effort to improve the service level, and be a good "shop clerk" and "waiter" to escort the project construction and enterprise development. Editor/He Yuting
Comment
Please Login to post a comment