Interconnection
CAMCE signed a cooperation agreement with Uzbekistan Chemical Co., Ltd
CAMCE has contributed positively to Uzbekistan's foreign exchange income and economic and trade cooperation development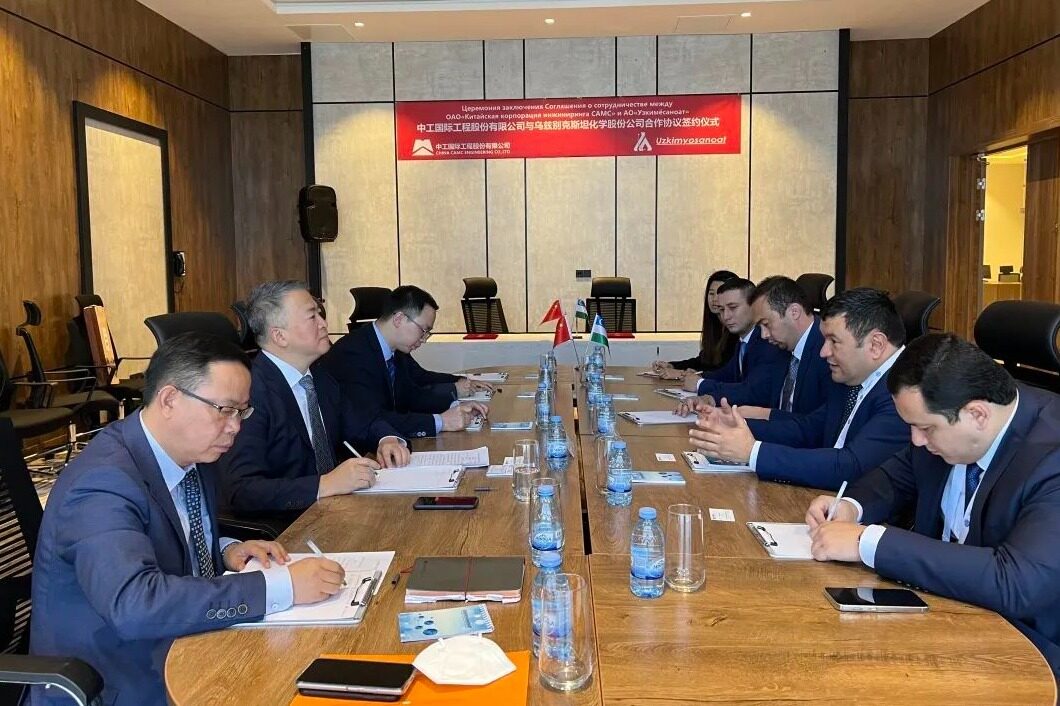 On September 15, 2022, on the occasion of the Shanghai Cooperation Organization Summit, CAMCE and Uzbekistan Chemical Co., Ltd. signed a project cooperation agreement in the chemical industry.
The signing ceremony was held in Samarkand, a historic city in Uzbekistan. Wang Bo, chairman of SINOMACH, CAMCE, and Mirzamakhmudov, chairman of Uzbekistan Chemical Co., Ltd., signed the agreement respectively.At the signing ceremony, Mirzamakhmudov and Wang Bo delivered speeches respectively.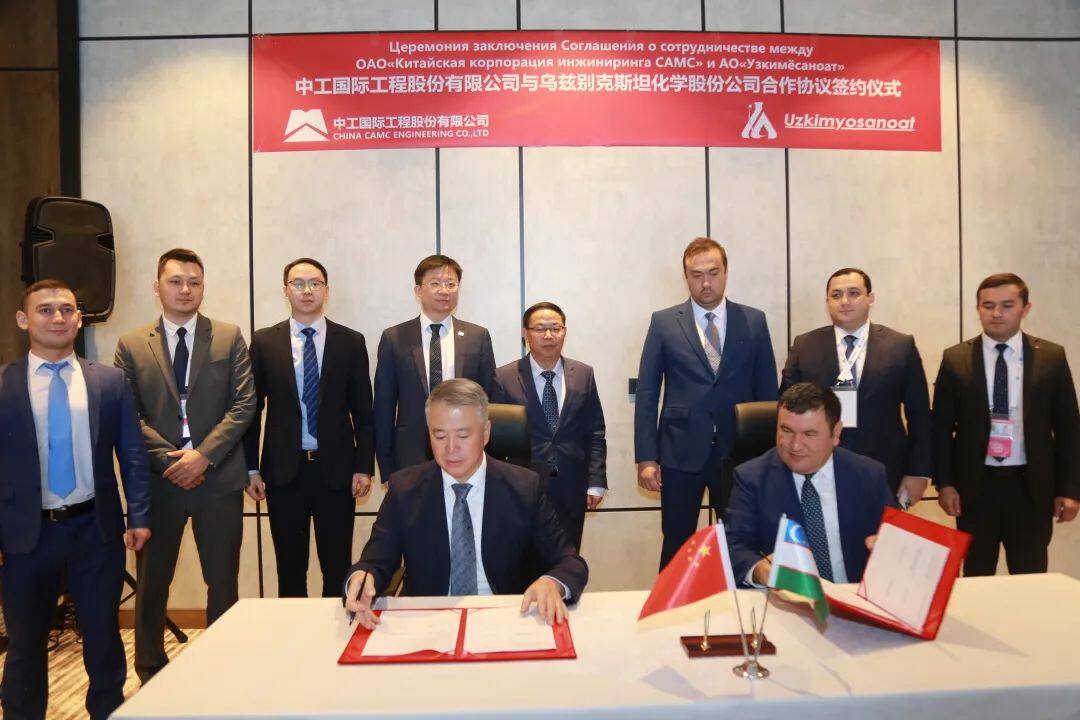 Mirzamakhmudov said: CAMCE is the most trusted partner of Uzbekistan Chemical Corporation. CAMCE has completed a number of high-quality and efficient chemical projects in Uzbekistan, contributing positively to Uzbekistan's foreign exchange earnings and economic and trade cooperation development. On the basis of the traditional friendship and solid cooperation between the two sides, it is believed that the follow-up cooperation and development of the two sides will reach a higher level.
Wang Bo thanked Chairman Mirzamakhmudov for his high evaluation of CAMCE, and said that Ukrainian Chemical Co., Ltd. is a long-term partner of CAMCE. Under the framework of this cooperation agreement, CAMCE will integrate business, technology and Financing and other advantageous resources, work with Uzbekistan Chemical Co., Ltd. to transform the cooperation agreement into actual cooperation results, and jointly strive for the early implementation of the cooperation contents in the agreement. Wang Bo also introduced the background and comprehensive strength of SINOMACH's establishment, and expressed the desire of all member companies of SINOMACH to carry out comprehensive cooperation with Uzbekistan.
Before the signing ceremony, the two parties also conducted in-depth exchanges on specific cooperation projects and achieved positive results.
Relevant persons in charge of Uzbekistan Chemical Co., Ltd., Li Jinwei, general manager of CAMCE Fifth Engineering Division, and persons in charge of Uzbekistan Representative Office attended the meeting. (Please indicate Seetao.com www.seetao.com for reprint) Seetao.com Engineering Column Editor/Zhao E